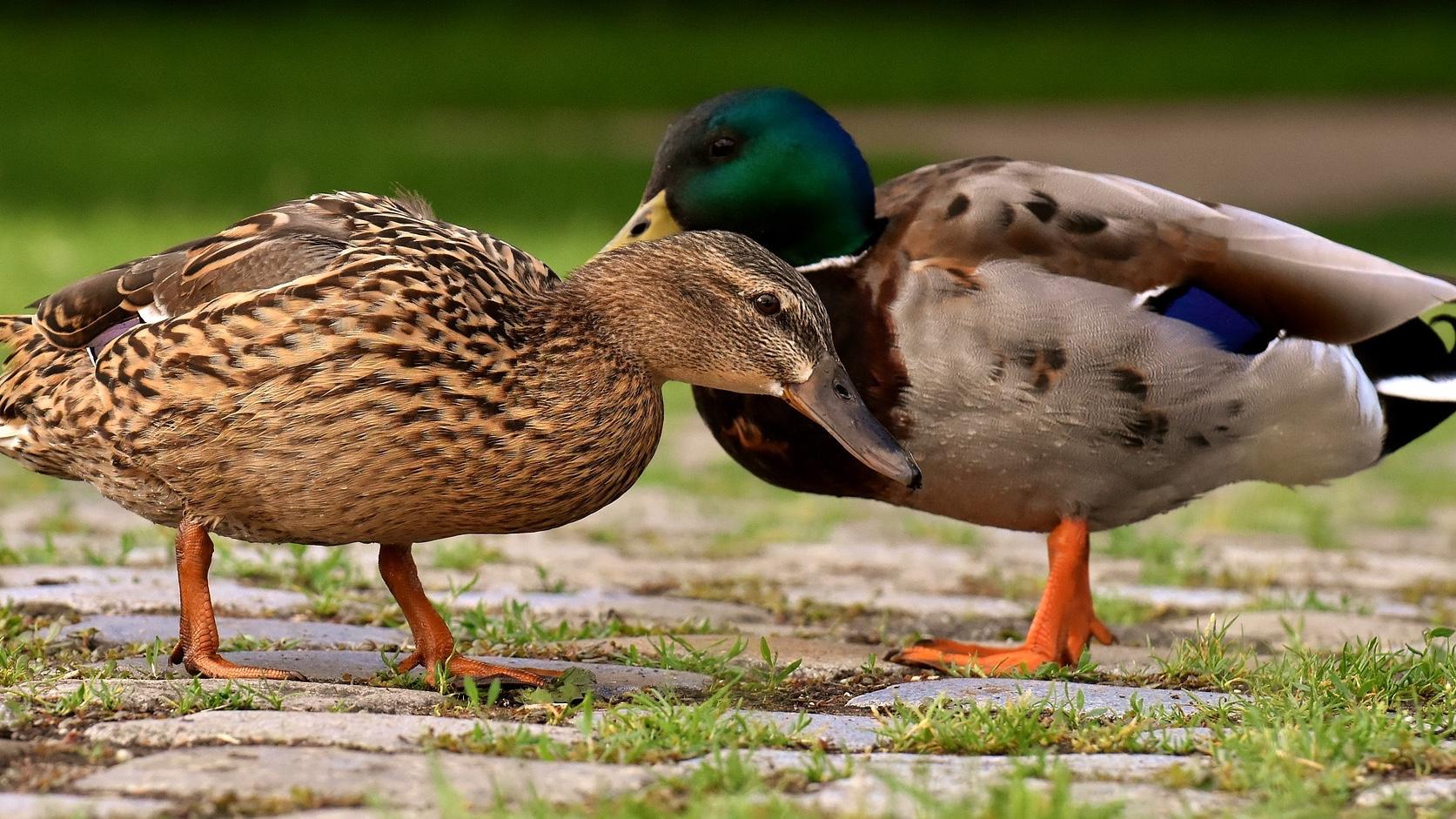 Showier male birds dominate bird counts and scientific research. (Pixabay)
Picture a cardinal. It's a brilliant red bird, right? How about a peacock? A fantasia of colorful, iridescent feathers, yes?
Actually no, not if you're talking about the female of the species.
To counter a pervasive, if unconscious, bias toward male birds within North American ornithology and hobbyist circles, a group dubbed the Galbatross Project launched Female Bird Day, now in its second year, running Saturday through Monday.
The Galbatrosses, as they call themselves, are scientists, birders, writers and conservationists connected through the National Audubon Society. They first came together as a team in 2019, competing in the World Series of Birding, where they challenged themselves to only count female birds. The strategy earned them a second-to-last-place finish, barely inching ahead of a bunch of 6-year-olds, but a passion project was born.
"Female birds are so under-appreciated," said Stephanie Beilke, conservation science manager at Audubon Great Lakes and a Galbatross founder. "We get excited seeing a male because they tend to be brighter and more colorful and put on breeding displays. They're definitely more showy in general."
A knowledgeable birder would have no trouble identifying a male indigo bunting, for example, either by its song or its trademark blue plumage. But that same individual could be staring straight at a female of the species, with its dull brown feathers, and have no idea what it is, Beilke said. 
Indeed, female bird ID tips are often not even included in field guides. As a result, female birds are misunderstood and underrepresented both in census counts and scientific studies, which can have serious repercussions.
One well-documented example involves golden-winged warblers, where the males and females over-winter in different habitats, Beilke said. By only considering the males, conservation efforts were misdirected, and deforestation of the females' preferred home led to significant declines in their numbers.
The biggest mystery is climate change, she said, and whether the sexes will be affected differently.
"If we're not paying attention (to females), we're not going to conserve species," Beilke said.
Many assumptions about a particular bird's behavior are drawn from observations of males, and the Galbatross Project aims to bridge that knowledge gap. What are the tics the females exhibit when they're anxious or defensive? Do they forage closer to their nest than their male partner, or vice versa? How do they vocalize?
Beilke and her cohorts fully acknowledge that identifying females is difficult. For dimorphic species, in which the male and female have distinctively different appearances, it's slightly easier, if the eye can be trained to not shoot straight to the male. For species where the male and female are nearly identical, patience is required to recognize subtle nuances in things like posture, or whether the female's feathers shine less or she has a shorter tail.
It's a process that can't be rushed, the Galbatrosses say, and one that takes more perseverance than simply checking species off a list.  
Those interested in helping close the avian gender gap can participate by posting their findings to Twitter and Instagram using #FemaleBirdDay, as well as by entering their observations via a Google doc on the Galbatross website. The information will be compiled into a library of female bird knowledge for the public. 
You can get a jump on #FemaleBirdDay by consulting this helpful poster!
Happy #femalebirdday! https://t.co/FTQZQoMTro I made a poster of female birds, inspired by a talk by Galbatrosses @hahabita and @marthaharbison, with half of proceeds for 3 months going to @BirdersFund. https://t.co/i5WluSOZJv pic.twitter.com/SGaroRoB60

— Rosemary Mosco (Bird And Moon Comics) (@RosemaryMosco) May 29, 2021
---
Contact Patty Wetli: @pattywetli | (773) 509-5623 |  [email protected]
---