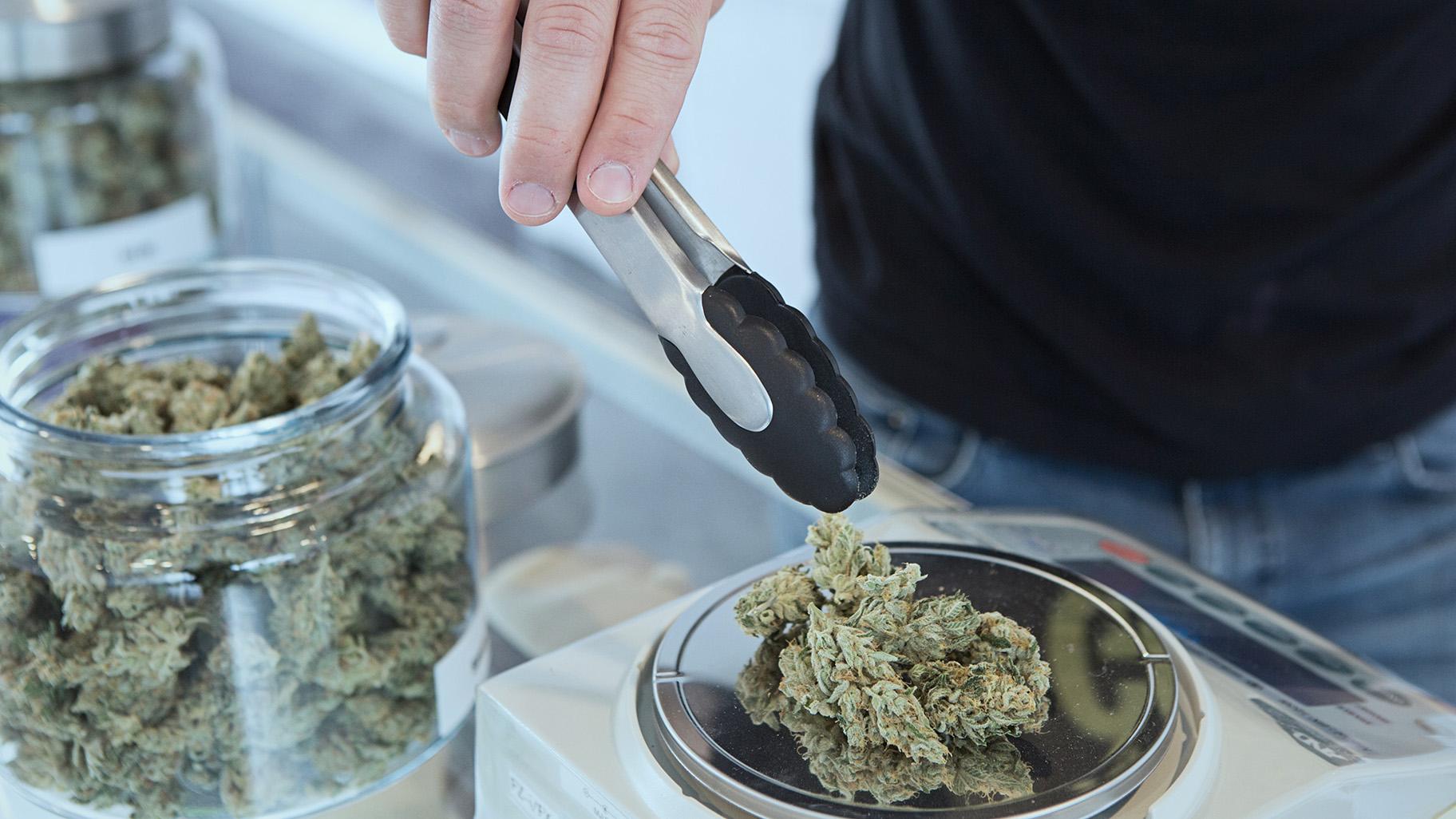 (Photo by Add Weed / Unsplash)
The number of marijuana dispensaries may soon soar, with Gov. J.B. Pritzker set to sign into law a measure intended to bring racial diversity to a burgeoning industry that has so far eclipsed entrepreneurs of color.
"The goal here is to create a diverse cannabis industry with increased opportunities for social equity applicants," sponsoring state Sen. Kim Lightford, D-Maywood, said of the measure.
When marijuana became legal for all adults in January 2020, Pritzker celebrated it as a path toward bringing social equity to communities long harmed by the war on drugs, including by giving preference to diverse cannabis-vendors.
Instead, those profiting from the lucrative industry are mostly, if not all, white.
Currently, the 123 pot shops in Illinois are operating thanks to licenses first awarded under the 2013 medical marijuana program.
See: Licensed Adult Use Cannabis Dispensaries
At least another 75 dispensaries should have been opened by now.
Illinois received 4,000 applications from some 700 groups wanting to open dispensaries, and the winners were to have been selected last May. Instead, the licenses have been on hold for more than a year amid questions about the integrity of the scoring process.
Pending lawsuits, and the threat of new legal action, could continue to keep things stalled.
But House Bill 1443, approved Friday by the state Senate and Thursday by the House, aims to reinvigorate the awarding of new licenses.
Another 185 adult-use cannabis dispensaries would be licensed to operate in Illinois: the original 75, plus another 110.
The first lottery, for the 75 licenses, will be held among the 21 groups whose applications initially received perfect scores.
See: Top Scoring Applicants by Region
The lottery will also include any other applications that reach a top score after undergoing a secondary review under a so-called deficiency grading process that's been going on for months.
See: License Supplementary Deficiency Notice Process
Two other lotteries – each for 55 licenses, for a total of 110 – must be held shortly after the first.
Both will be for applicants that got 85% of a maximum 250 points.
But the final lottery has additional criteria. The Social Equity Justice Involved Lottery requires that at least 51% ownership by one or more individuals who have, for at least five of the past ten years, lived in what the state deems a Disproportionately Impacted Area – tracts with high rates of arrest, poverty, unemployment and with high rates of convictions and incarcerations related to cannabis.  Also, at least 51% of the applicants' ownership must have been arrested for or convicted of a now-expungeable drug offense or have an immediate family member who was.
See: Illinois Adult-Use Cannabis Social Equity Program
"That's what you call a laser focus," sponsoring Rep. La Shawn Ford, D-Chicago, said.
Illinois has capped the number of dispensary licenses it will eventually award at 500.
With booming demand for pot, winning a coveted license has essentially been a license to print green.
Still, it may be too late for some of the social equity applicants, who first submitted their applications back in January 2020 and were expecting to know five months later whether they'd succeeded.
Some would-be dispensary owners have lost claims on the spaces there were planning to set up shop, have had investors back out, or can otherwise no longer match the plans made nearly 18 months ago.
Scoring issues have likewise plagued licensing for other segments of the industry, such as growth and transportation licenses.
Still, Pritzker signaled in a statement that the trailer legislation will "accelerate" the lagging process.  
"Equity is at the core of cannabis legalization in Illinois, and this essential legislation will accelerate our collective vision to make sure that the communities harmed the most by the war on drugs can participate in this industry as it grows," the governor said in a statement. "I look forward to signing this bill into law so that we can begin the next phase creating a cannabis industry that reflects the diversity of all of our people." 
The legislation makes other updates to Illinois' marijuana policy. 
Once signed into law, pot shop employees can begin working while they wait for a required background check to be completed. Existing medical marijuana dispensaries will be permitted to move, pending state approval, to another nearby location.  Medical marijuana patients, who currently must register and purchase cannabis from a single dispensary, can buy pot from any licensed shop.
Because legislators say it's unfair that dispensaries already in operation have likely already plucked the best bases of operation, the measures remove a restriction that would have limited where the incoming dispensaries could go. 
Also, for the first time, the public will be able to learn who owns the companies that win state cannabis licenses.
Follow Amanda Vinicky on Twitter: @AmandaVinicky
---