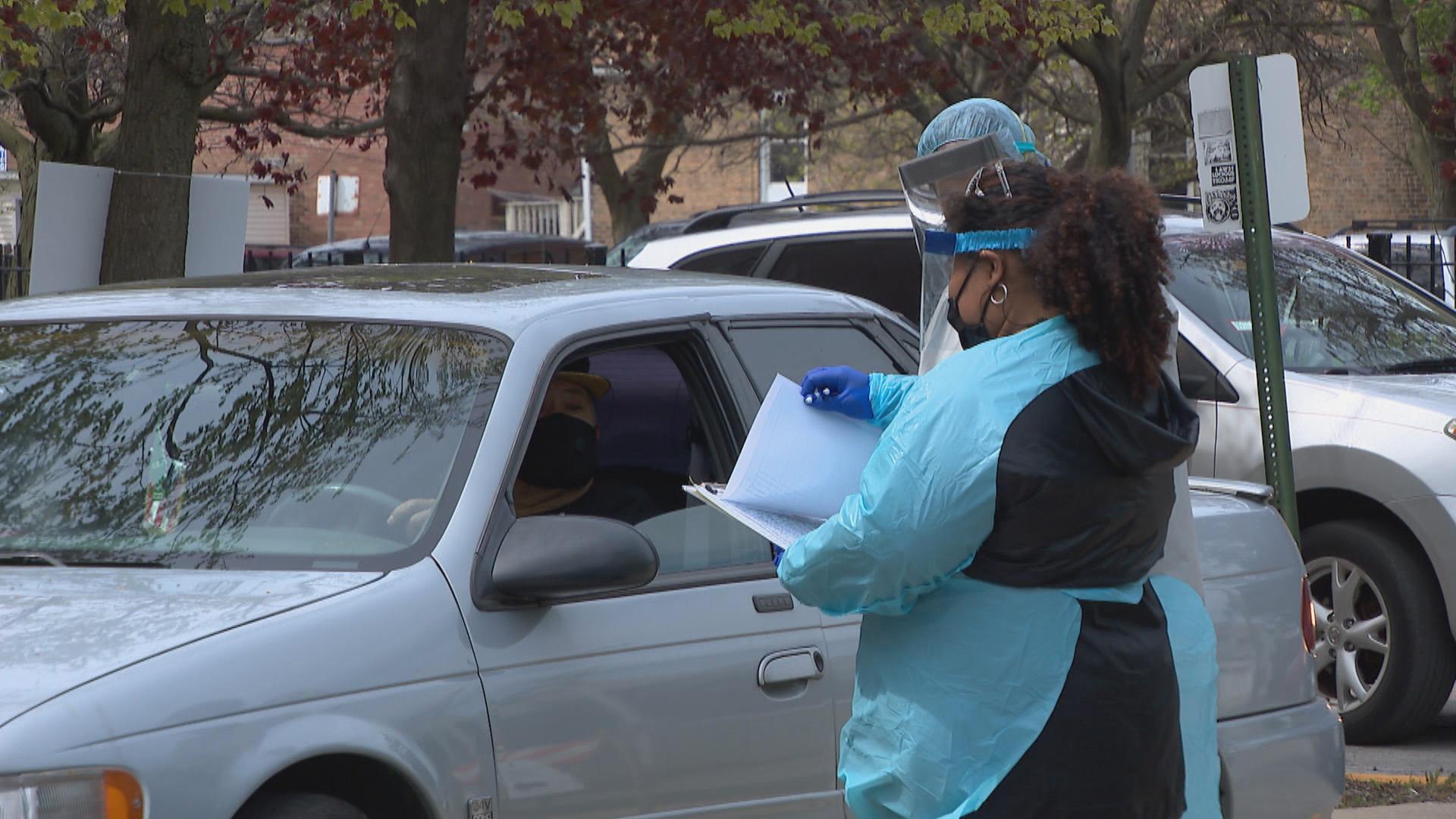 (WTTW News)
As middle and high schools across Illinois welcome back more students for in-person learning, state officials have announced hundreds of millions of dollars in funding to increase access to COVID-19 testing.
The Illinois Department of Public Health on Wednesday said it will invest $235 million to expand access to covidSHIELD tests at schools statewide.
"For in-person learning to occur, we need to help make schools as safe as possible for students, teachers, and staff," IDPH Director Dr. Ngozi Ezike said in a statement. "Having testing readily available in schools can make it easier for more students to be tested and cases identified quicker. Testing, along with vaccination and masking, will help all of Illinois get back to in-person learning."
According to IDPH, the covidSHIELD test was developed at the University of Illinois Urbana-Champaign and quickly detects the virus that causes COVID-19, including in people who aren't exhibiting symptoms. The test uses saliva — as opposed to nasal swabs — and can provide results within 12-24 hours after the sample reaches the lab.
Testing specimens will be collected at each participating school, according to IDPH, and parental consent is required. With the new investment, the test would be provided to schools "at low or no cost."
covidSHIELD testing is already being offered at public universities and community colleges in Illinois, per IDPH.
Going forward, these tests will be made available for free at middle and high schools in predominantly low-income districts that have experienced high rates of COVID-19 infection. Other schools will receive a discounted fee of $10 per test.
"COVID-19 testing in schools helps to preserve and protect the in-person learning that we have all worked so hard to bring back by quickly identifying any new cases and reducing the risk of transmission," State Superintendent of Education Carmen Ayala said in a statement. "Making testing widely and freely available gives schools another important tool to keep students and educators safe as we move closer and closer to putting the pandemic behind us."
Chicago Public Schools has brought back interested students for in-person learning across all grades. The district expects to have some sort of remote learning option in the fall, but outgoing CPS CEO Janice Jackson said last week she believes in-person education should be mandatory for kids when classes resume in the fall.
The IDPH announcement comes one week after Gov. J.B. Pritzker said he planned to revise his $41.6 billion budget proposal to include an additional $350 million to better fund public schools statewide.
That boost likely means an additional $70 million for Chicago Public Schools in the fiscal year that starts July 1.
"I want to express my gratitude to Gov. Pritzker and the Illinois Department of Public Health," University of Illinois System President Tim Killeen said in a statement, "for making sure our fast, accurate, and affordable covidSHIELD system is available to offer these students and educators a safe path back to in-person instruction."
Heather Cherone contributed to this report.
Contact Matt Masterson: @ByMattMasterson | [email protected] | (773) 509-5431
---