The proposed mega-development One Central would create residential and retail space, parkland and a transit hub on top of the Metra tracks just west of Soldier Field.
The splashy, $20 billion plan has gotten lots of attention, including for its reliance on $6.5 billion on state financing for that transit hub. Some lawmakers say the language that made that financing possible snuck into last year's state budget, and one of them wants to put a stop to that portion of the plan.
"My issue is not with the proposal. It is with the process and the priorities," said state Rep. Kam Buckner, a Democrat from Chicago who just filed legislation to block state financing for One Central. "The bill … is really about making sure that we are having intentional conversations about what this means from a financial standpoint. This was a $6.5 billion golden ticket that was thrown over the transom in the 2019 budget implementation bill without any real conversations with those of us who represent the area. As we look at the precariousness of this new state budget, the things that have happened since COVID became an issue, we have to figure out if this is something the state can afford, and if it's something that's a priority for all of us."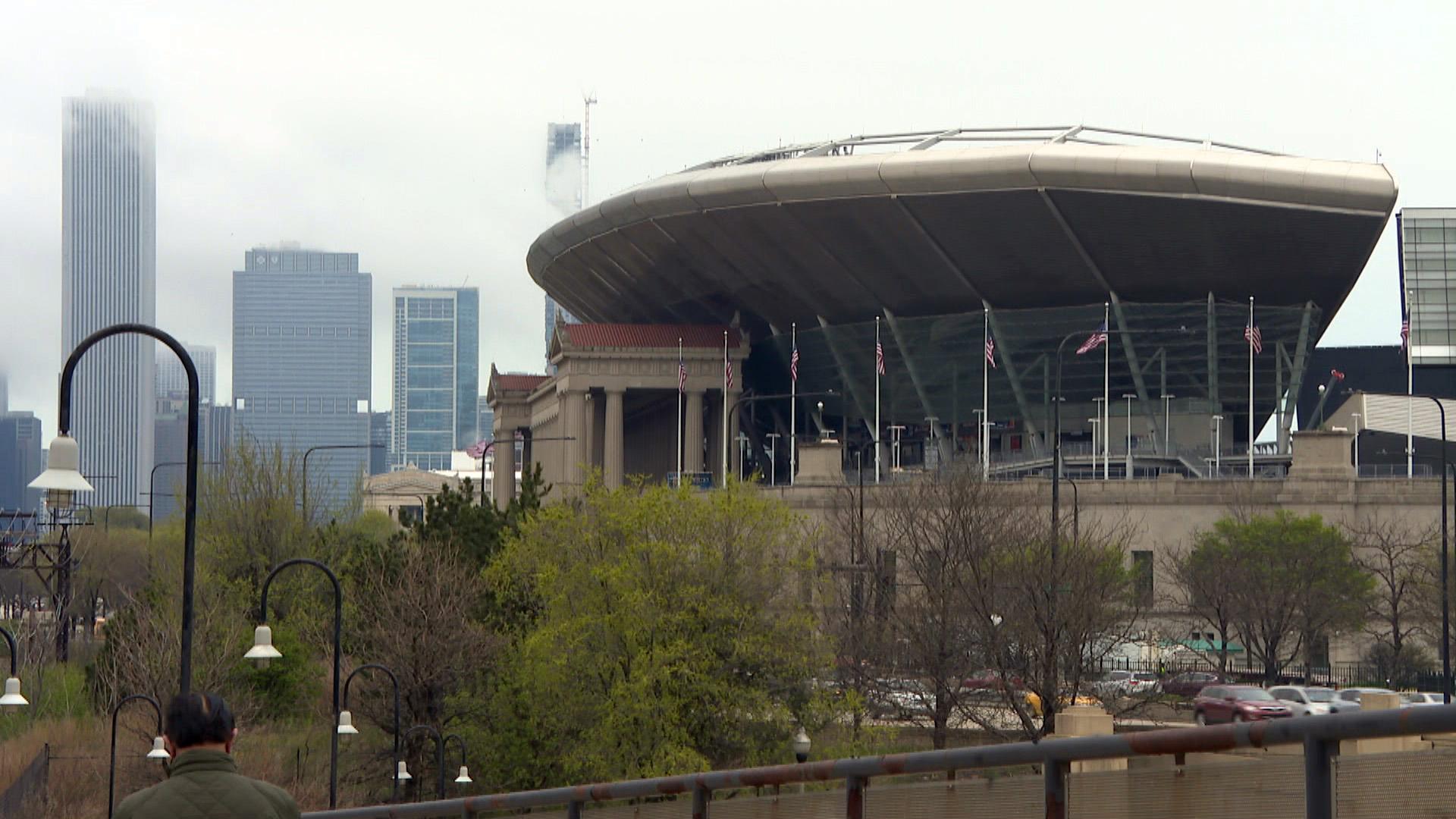 The site of the proposed development One Central. (WTTW News)
Jack Lavin, president and CEO of the Chicagoland Chamber of Commerce and a supporter of the One Central development, says the project would generate billions in revenue and new jobs, and revitalize underused property.
"Right now, that land produces $23,000 of property taxes, so it's a tremendous opportunity," Lavin said. "There's a (planning) process that's going on right now. It won't be built for a few years. But what I like about the legislation is it was a public-private partnership for the state of Illinois."
Lavin says the transit hub, which would bring together CTA, Amtrak and Metra lines, is a major selling point for the project. It would revert to state ownership after 20 years, the developer says. The proposal also features a tram-like circulator that would connect One Central with sites like Navy Pier and the museum campus. Some transportation watchers aren't sold on the hub or the circulator, and say an independent analysis is needed.
"We built a tabletop over a rail yard to build Millennium Park – look at the return on investment at Millennium Park and what tourism brings to the city of Chicago and state of Illinois. It's the same issue here," Lavin said. "There's a rail yard there. It's a barrier to opportunity, it's a barrier to connecting with the central business district and creating jobs. Lowering commute times, that's what creates jobs and helps people get to jobs."
"There's nobody who wants the South Side to be connected to the central business district more than I," Buckner said. "I live on the South Side, I'm from the South Side, I represent much of the South Side and downtown as well. We should be concentrating energy, though, on sustaining, improving and coordinating our existing transit system. What I'm looking for is more clarity on why this is needed and what it looks like."
---