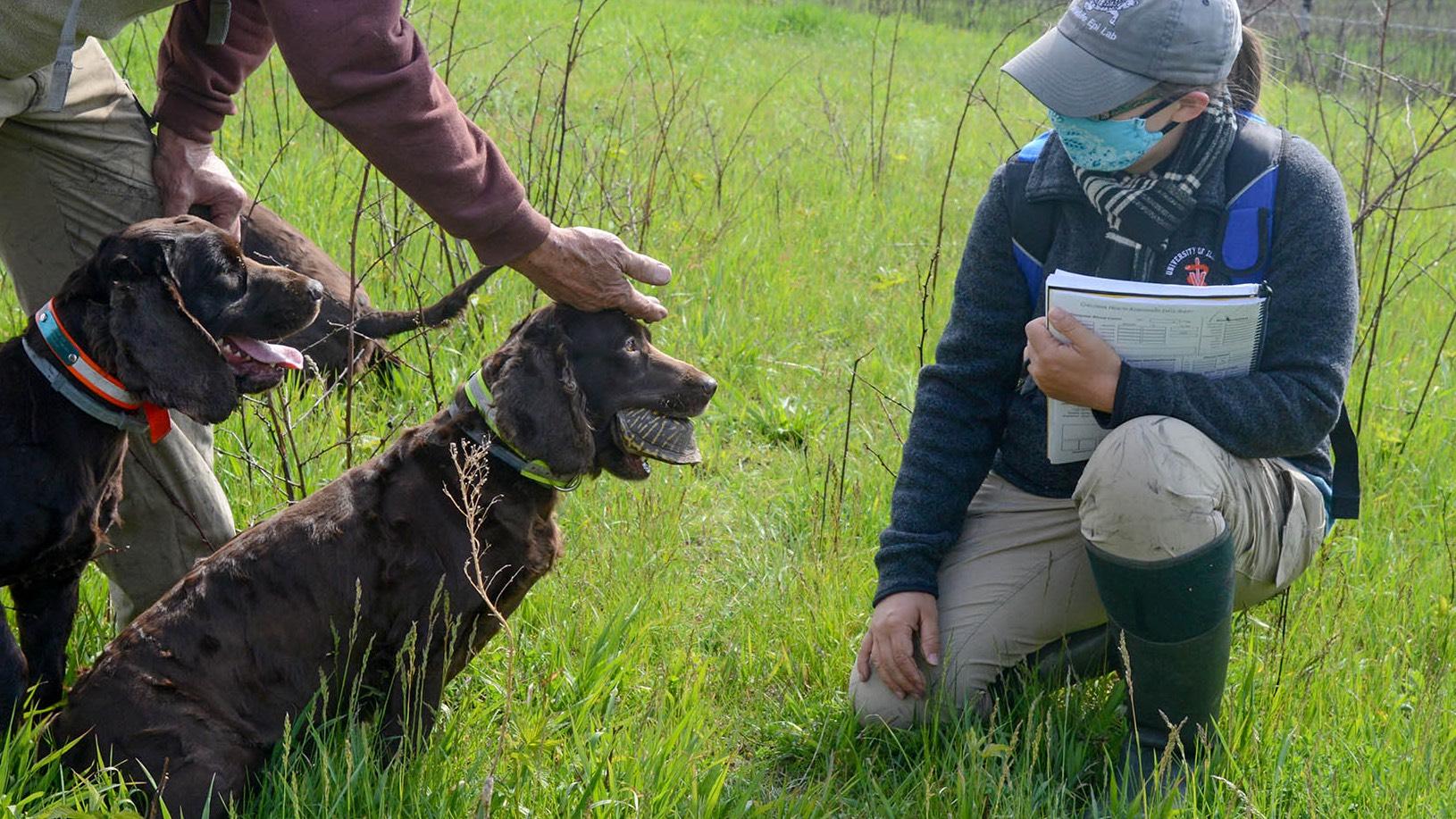 A Boykin spaniel with an ornate box turtle in its mouth waits to hand it over. (Cathy Bazzoni / Chicago Zoological Society-Brookfield Zoo)
Add turtles and dogs to the list of unexpected animal kinships.
Turns out, a group of specially trained Boykin spaniels are playing a key role in the conservation of the state-threatened ornate box turtle, known for the patterns of yellow dashes on their shells.
Nicknamed "turtle dogs," the spaniels are expert at locating and retrieving turtles in the wild, greatly assisting researchers during a recent field study at the 3,800-acre Nachusa Grasslands.
Nachusa is one of the last homes of the ornate box turtle in Illinois, now found in fewer than 10 of the state's counties. In early May, Dr. Matt Allender, Chicago Zoological Society clinical veterinarian and director of the University of Illinois Wildlife Epidemiology Laboratory, headed to the grasslands with a team of veterinary students to conduct health assessments on ornate box turtles.
The spaniels made quick work of what would have been a long slog for the scientists, sniffing out 2 1/2 turtles per hour versus one every four or five hours by a biologist.
"The dogs have been immensely beneficial in finding the turtles at a much faster rate than we can," Allender said in a statement. "They are a tremendous tool for conservation."
The researchers were able to examine 44 turtles, evaluating their condition and testing for various conditions and diseases.
"This data not only provides a baseline for future studies of box turtle health, but also helps evaluate the health of the ecosystem," said Allender.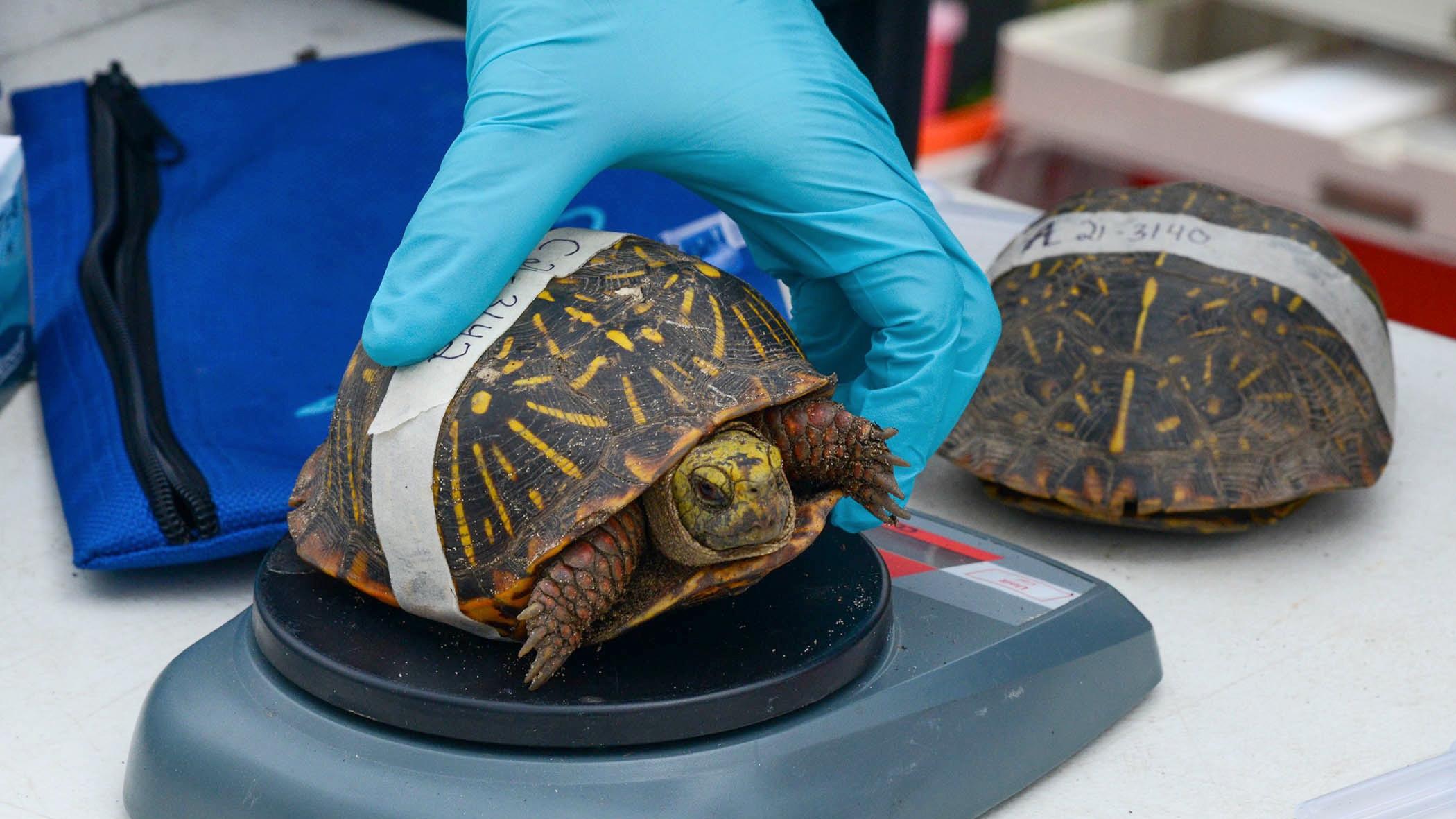 An ornate box turtle being weighed during a health examination. (Cathy Bazzoni / Chicago Zoological Society-Brookfield Zoo)
Now in its 15th year, the box turtle health study has amassed a record of health indicators, including new viruses and vulnerabilities. Health data was also presented as evidence to ban turtle races across Illinois.
"Some of our findings are disheartening when we discover that habitat destruction and degradation are clearly causing sickness and death to the turtle population over time," said Allender. "However, we've also seen encouraging aspects. When habitats are restored, if turtles have survived in that region, they are tough and often come out strong."
The ornate box turtle is one of only two terrestrial species of turtles native to the Great Plains in the United States, the other being the eastern box turtle, which Allender and his team also study throughout Illinois.
Contact Patty Wetli: @pattywetli | (773) 509-5623 |  [email protected]
---