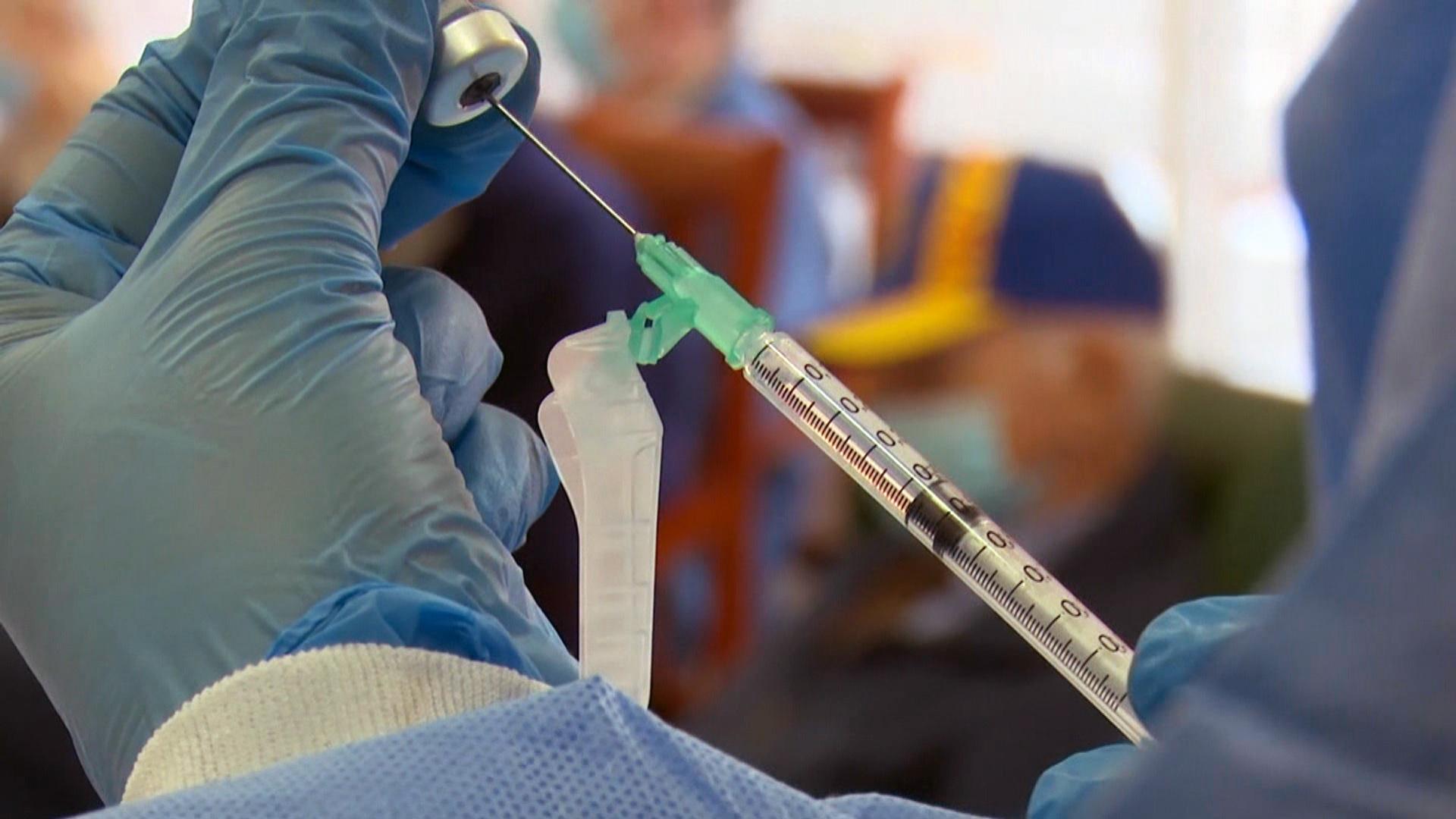 (WTTW News)
COVID-19 vaccines can include some common side effects such as pain and redness in the arm where you got the shot as well as fatigue, fever, headache, nausea and muscle pain.
Now researchers are investigating whether the vaccines affects menstruation after they experienced changes in their own menstrual cycles.
Kathryn Clancy, 41, associate professor of anthropology at the University of Illinois documented her experience on Twitter, detailing how her period arrived a bit early and was heavier than usual one week after receiving her first dose of the Moderna vaccine.
A colleague told me she has heard from others that their periods were heavy post-vax. I'm curious whether other menstruators have noticed changes too? I'm a week and a half out from dose 1 of Moderna, got my period maybe a day or so early, and am gushing like I'm in my 20s again.

— Dr. Kate Clancy (@KateClancy) February 24, 2021
---
Clancy, who hosts "Period Podcast" and is under contract with Princeton University Press for a book about periods, saw a need to share her experiences after hearing from a colleague about hers.
"If I'm really going to address menstrual stigma, then I should probably be upfront about this biologic process and how it's affecting me," she said.
The unnamed colleague in Clancy's tweet is Katharine Lee, a 36-year-old postdoctoral scholar in the division of public health sciences at Washington University School of Medicine. Lee reached out to Clancy after she and a friend began experiencing "unusual" periods a few days after receiving their first dose of the Pfizer vaccine.
"Hers being much heavier and crampier, and me having one when I would normally not because I have the IUD that you normally don't get periods with," said Lee. "I just thought it was sort of weird that two people would have this sort of experience pretty close to the vaccine."
Clancy and Lee soon found out their experiences weren't unique.
"Many people were having this same observation and same experience," Clancy said. "We also started seeing postmenopausal women sharing: 'I haven't had a period for years and I had a period.' We saw people on gender-affirming hormones say, 'I haven't had a period and I'm suddenly having a period.'"
A month ago, they launched a survey asking people to share their menstrual experiences with COVID-19 vaccines. The roughly 15-minute survey is open to people ages 18 and up who have had at least one dose of a COVID-19 vaccine and currently have menstrual cycles or had them in past.
Since launching the survey, the pair has received more than 78,000 responses, far surpassing the 500 they expected to receive. They got that many within hours of the survey going live, according to Clancy.
"This is one of the most motivated participant bases I've ever interacted with," Clancy said, adding she receives lots of emails from people sharing their experiences and their concerns. "It's actually really beautiful. I'm doing two hours of emails every day and I'm still incredibly behind in responding."
While people may be concerned about the vaccine altering their menstrual cycle, Lee says changes aren't unusual.
"It's really normal for menstrual cycles to vary when your body is doing something like ramping up immunity to 90-something percent effectiveness against (COVID)," she said. "That's a lot of work for your body. So, of course, things get a little unusual."
Even the flu or training for a marathon can alter menstrual cycles, according to Lee and Clancy.
"We know from 30-40 years – at least – of studying the menstrual cycle that it is very responsive," Clancy said, adding it's possible the vaccine could alter a person's menstrual cycle. But after that one cycle, it should return to normal.
"There's plenty of variability based on what's happening to you in that moment," she said. "The science is very settled here that cycle-to-cycle variability is not only normal, but a healthy response and signals a good functioning gonadal system."
People who are concerned about vaccines altering their menstrual cycle should note that there's some evidence that contracting COVID-19 can also change their cycle, according to Lee.
"You're so much better off getting one cycle that's off from the vaccine than having long COVID where your body's just really struggling to get back to normal – if you survive," she said.
"Long COVID could be a year of disrupted menstrual cycles. It could be a lifetime of menstrual cycle disruption," Clancy added.
There's no evidence that any vaccines, including COVID-19 vaccines, affect fertility, according to the U.S. Centers for Disease Control and Prevention and the American College of Obstetricians and Gynecologists.
Clancy and Lee are continuing to collect survey responses but soon hope to do a preliminary analysis of the data and share their findings. "We feel a public health responsibility to get information out there," Clancy said.
They're also hoping to shed some light on any connections between the vaccine and changes in menstrual cycles.
"One of the things we would like to do is if the evidence suggests this exists, which we think it does based on the sheer volume of people who have reached out to say they've experienced it, is making sure the evidence exists so doctors aren't dismissive of people when they come to them," Lee said.
Additional information about the survey can be found online.
Contact Kristen Thometz: @kristenthometz | (773) 509-5452 |  [email protected]
---