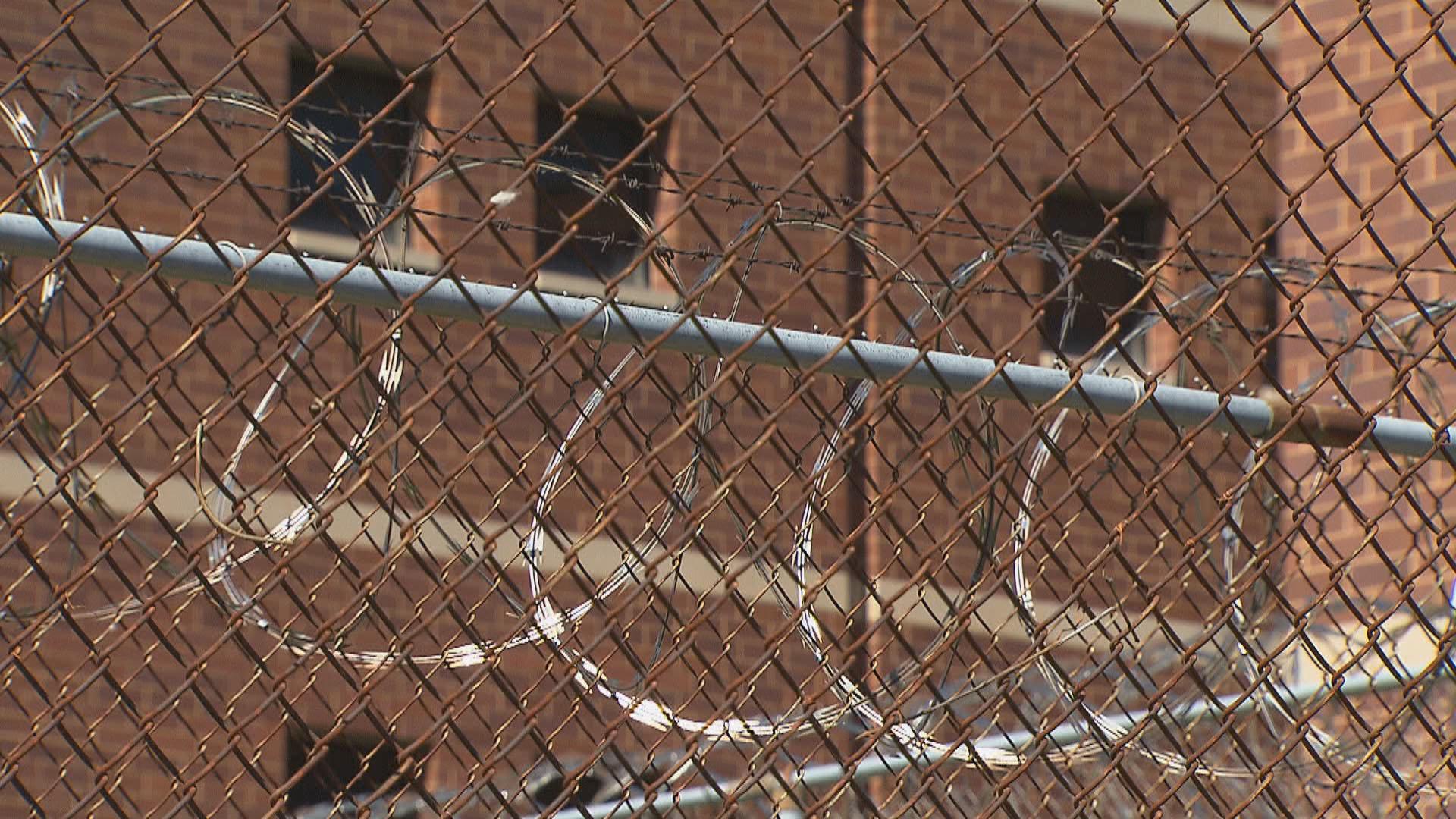 (WTTW News)
The alleged gunmen in the shooting death of 7-year-old Jaslyn Adams fired two volleys of shots at the car carrying the young girl and her father, prosecutors said Friday, allegedly returning to fire more rounds once they saw the vehicle begin to move through the McDonald's drive-thru where the shooting occurred.
Demond Goudy, 21, one of those two alleged gunmen, was denied bail during a hearing Friday after he was arrested and charged this week with first-degree murder and attempted first-degree murder in the April 18 shooting.
According to Cook County Assistant State's Attorney Kevin Deboni, Goudy was armed with a .40 caliber handgun when he and another uncharged defendant carrying an AK-47 opened fire on Adams and her father Jontae Adams at the Homan Square neighborhood fast-food restaurant.
Surveillance footage showed a silver Audi allegedly driven by 18-year-old Marion Lewis pulled up behind the Adams' vehicle at the McDonald's at around 4:18 p.m. Goudy and the uncharged defendant could be seen exiting the Audi, walking up to the victims and opening fire, according to Deboni.
The two gunmen returned to the Audi, but got out a second time and then allegedly began firing a second round of bullets at the victims after they saw Adams' car pull forward. They then got back into the Audi and fled the area.
Jaslyn Adams was shot multiple times, according to Deboni, and was pronounced dead at Stroger Hospital. Her father was struck once in the torso, but survived.
Chicago police recovered at least 45 shell casings at the scene, including 19 .40 caliber casings, according to Deboni.
After the shooting, Lewis posted a video on social media from the Audi, which allegedly showed Goudy and the third defendant sitting with him inside. A Chicago police officer who is familiar with the men was able to identify them from that video, Deboni said.
The men were also seen on surveillance footage at a gas station about 2 miles from the shooting in the same vehicle before the shooting, according to Deboni, who said Goudy could be seen on cameras inside the store without a mask on.
According to Deboni, Jontae Adams told detectives that Lewis had previously threatened him via social media.
"I want justice for my baby," Adams reportedly told media last week. "I want my baby's killers in jail."
Lewis was arrested and charged in this shooting last week after he was shot by police during an alleged attempted carjacking on the Eisenhower Expressway.
Investigators had Lewis under surveillance April 22, and saw him get into a car and drive off, according to Police Superintendent David Brown. As he tried to elude them, Lewis drove onto the expressway west of the city's business district.
After he crashed his vehicle, he allegedly tried to carjack a family traveling in the same direction. Police confronted him and an officer shot him multiple times, Brown said. Lewis survived the shooting and has been ordered held without bond.
According to Deboni, Goudy was already out on bail at the time of the shooting on four other cases.
He was arrested Monday in the Lawndale neighborhood after police conducted a follow-up investigation at a home in the 1500 block of South Springfield and called SWAT units to assist. According to police, Goudy eventually exited the residence on his own and was taken into custody.
He is due back in court May 19.
The Associated Press contributed to this report.
Contact Matt Masterson: @ByMattMasterson | [email protected] | (773) 509-5431
---