The clock is nearing midnight for the Chicago Tribune and efforts to prevent a takeover from controversial hedge fund Alden Global Capital.
WTTW News has learned that there are still active talks behind the scenes to come up with a bid that could derail the proposed Alden's $630 million plan to buy the entire company. Many current and former Tribune reporters say a competing group of bidders will have to come forward if the paper is to be viable going forward.
Some of the city's most noteworthy philanthropic groups have stepped up their efforts at putting together a rival bid in recent days, multiple sources confirm. Those organizations include the MacArthur Foundation – known for doling out the $625,000 MacArthur Genius Grant every year and claiming to manage about $7 billion in philanthropic investments around the world. The Pritzker Traubert Foundation – co-founded by Chicagoans Penny Pritzker and Bryan Traubert – have also been active in recent talks, sources confirm. Pritzker and Traubert are the sister and brother-in-law of Illinois Governor J.B. Pritzker. The foundation is known for giving out the $10 million Chicago prize to help spur investment in disadvantaged Chicago neighborhoods.
Sources also say the New York-based Ford Foundation, started in the 1930s by Henry and Edsel Ford, have been involved in recent talks. Sources say the organizations have talked about the idea of forming a nonprofit entity to buy a controlling stake in the company but have been more focused on facilitating discussions between potential deep-pocketed investors.
The leader of a potential rival bid for the Tribune is Stewart Bainum, the Maryland-based chairperson of Choice Hotels, Int.– who recently established a nonprofit to buy the Baltimore Sun. Bainum's $680 million potential offer for Tribune Publishing, the parent company of the Chicago Tribune, fell apart last week when Hansjorg Wyss, a Swiss billionaire co-investor, pulled out.
A source close to Bainum says that his best chance for a revived offer to buy the paper would involve partnering up with another wealthy investor.
Gary Marx and David Jackson are former Tribune investigative reporters who have worked feverishly to find new owners for the paper. Both say they are deeply frustrated that no business or civic leaders from Chicago have shown interest to this point.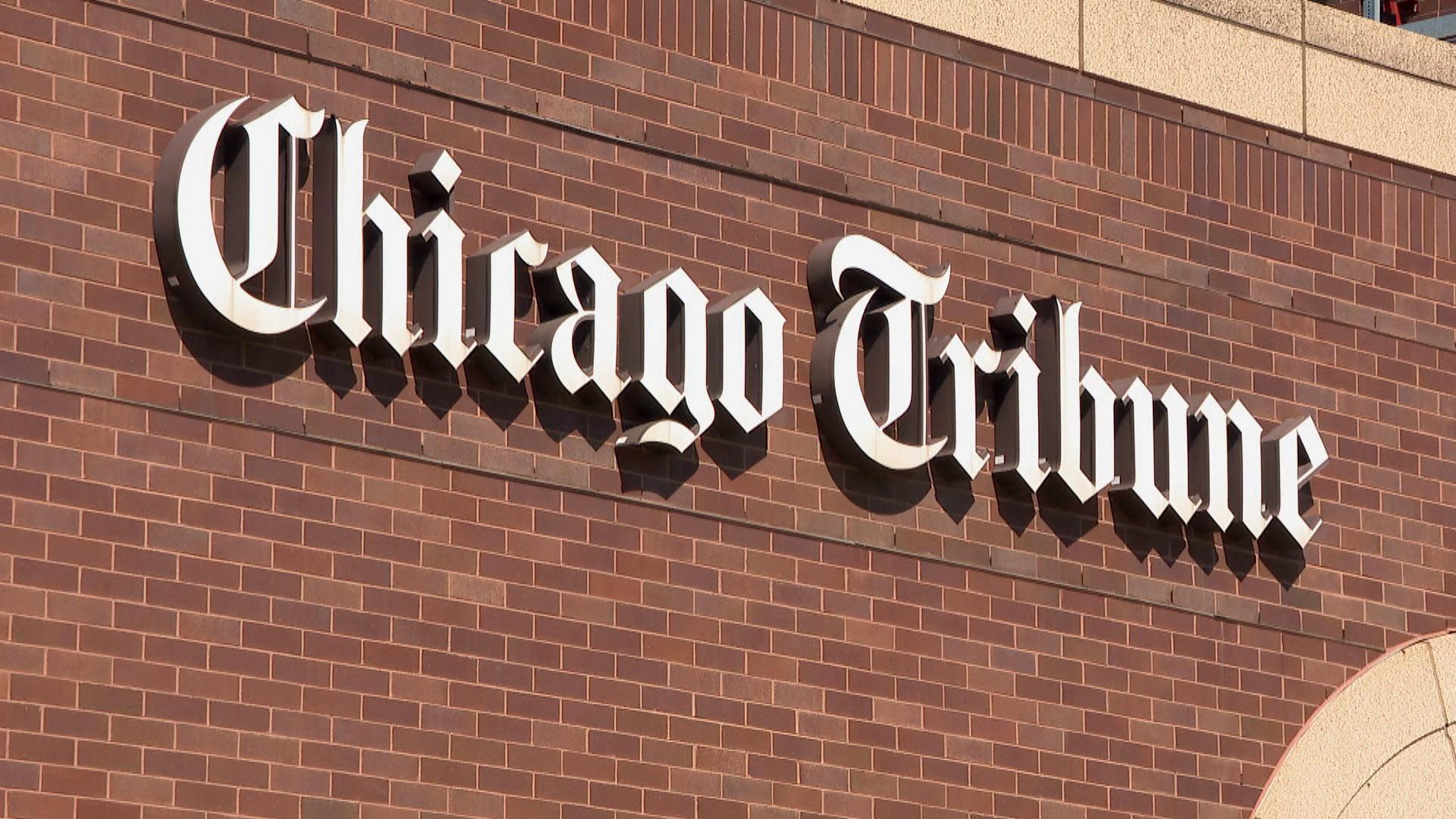 The Chicago Tribune Freedom Center printing facility along the Chicago River. (WTTW News)
"I do not understand it," Marx said. "We've heard this reason or that reason, but we've never heard a great reason for why this great city, with great foundations, philanthropic organizations and deep-pocketed money people, people who've made huge fortunes based in Chicago, are not stepping up to buy the newspaper."
Marx, Jackson and other current and former Tribune employees have aggressively fought to stop Alden's takeover of the company. Alden has a history of buying newspapers, cutting staffing and resources to the bone, and squeezing out whatever profit it can. Washington Post columnist Margaret Sullivan called the company "one of the most ruthless of the corporate strip-miners seemingly intent on destroying local journalism."
Alden is currently Tribune Publishing's largest shareholder, controlling 30% of the board.  The paper has dramatically cut staff under Alden's tenure. Marx says he fears a complete Alden takeover would have devastating consequences for Chicago and Illinois.
"Our city and state are in crisis right now," Marx said. "There is an ecosystem of journalism here. There are small nonprofits that are good at what they do. But there is no organization that can replace the Chicago Tribune in terms of being the voice of the city, in terms of holding our leadership accountable."
Tribune's board is expected to vote on the deal May 21st and has signaled it will approve the Alden offer.
 Kristen Mack, communications director for the MacArthur Foundation told WTTW News in a statement, "We are not in talks to buy the Chicago Tribune or the Tribune company. As a long-time funder of independent journalism and media, we care about news and information and are working to strengthen American democracy by ensuring people remain informed and engaged."
Representatives for the Pritzker Traubert Foundation, the Ford Foundation, and Tribune Publishing's board of directors did not return messages seeking comment.
Follow Paris Schutz on Twitter: @paschutz
---