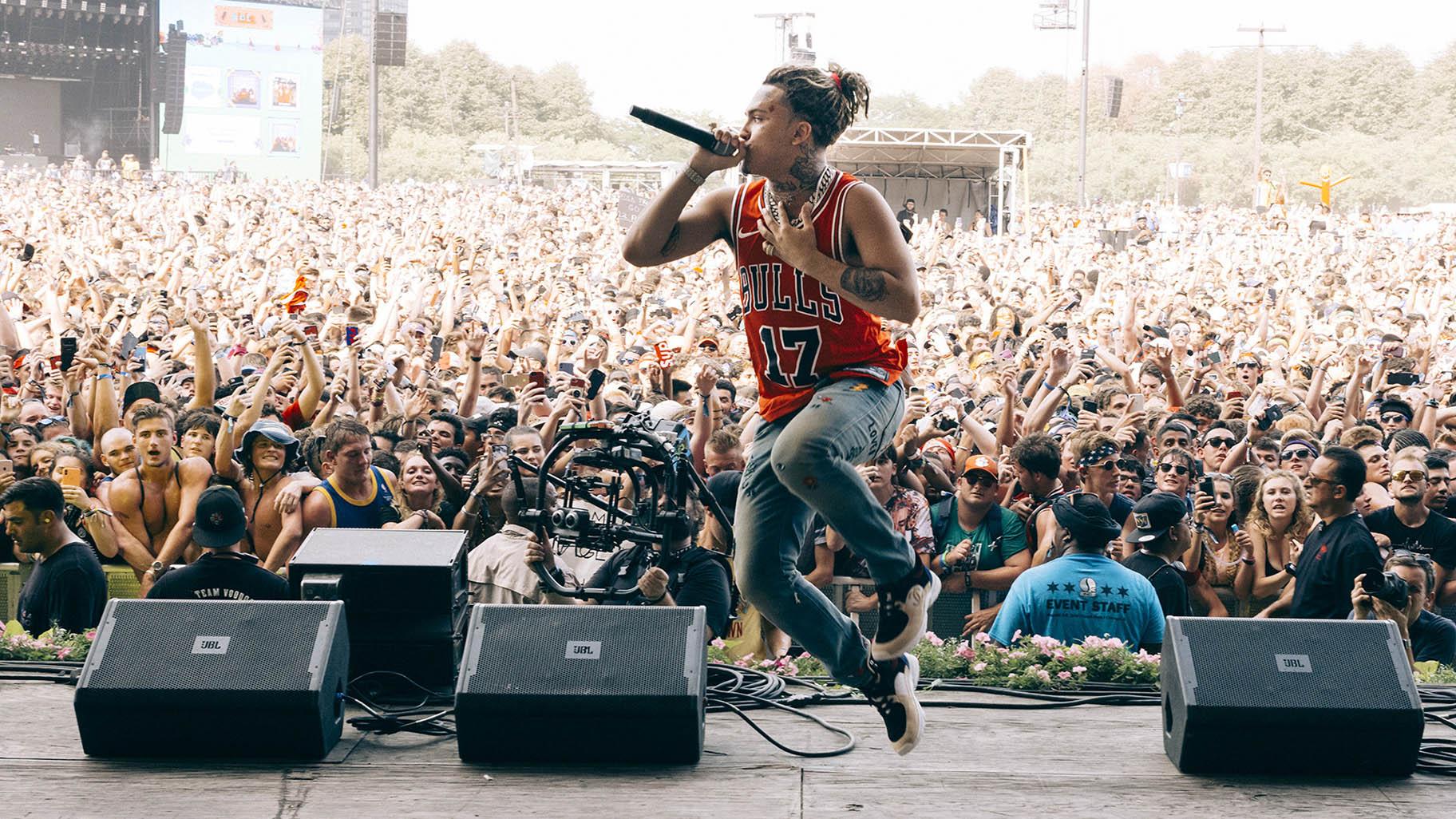 Lil Pump on stage at Lollapalooza on Aug. 4, 2018. (Scott Witt / Lollapalooza 2018)
Chicagoans who are vaccinated against COVID-19 could get a "Vax Pass" allowing them to attend summer events and concerts like Lollapalooza, Chicago's top doctor said Tuesday.
Dr. Allison Arwady, the commissioner of the Chicago Department of Public Health, said the effort to give Chicagoans a way to show that they are extremely unlikely to contract or spread COVID-19 could give young Chicagoans an incentive to get vaccinated by offering them access to summer events and concerts.
Arwady declined to detail the plans for a vaccination passport on Tuesday, saying a formal announcement was planned in May as officials roll out plans to reach those who have not yet been vaccinated against COVID-19.
"You get a vaccine, you'll be able to get into a concert or get into an event," Arwady said, adding that officials are asking themselves, "How can we make vaccine something that people are excited about getting?"
The plan is similar to requirements announced earlier this week by the European Union to allow fully vaccinated travelers from the U.S. to vacation in Europe, Arwady said.
The "Vax Pass" is one measure city officials plan to roll out in the coming weeks as the city's vaccination efforts shift from managing surging demand for the COVID-19 vaccine to encouraging those who have yet to be inoculated to get the life-saving shot.
"We want to meet people where they are," Arwady said.
READ: United Center to Close to Walk-in Appointments May 11 as Vaccination Effort Shifts
An effort dubbed "Vax and Relax" will target the patrons of hair salons, barbershops and nail salons with the offer of free personal services, said Arwady, adding that the effort was designed to offer Chicagoans an incentive for getting vaccinated but not a bribe.
"We all want to put this behind us and getting people vaccinated is the way to do this," Arwady said.
City officials have yet to announce whether Chicago will host its traditional slate of summer festivals, including the Taste of Chicago and the Air and Water Show. However, Mayor Lori Lightfoot has said that she expects the summer of 2020 to more closely resemble the summer of 2019 than the summer of 2020, when the city held "reimagined" and virtual festivals.
Contact Heather Cherone: @HeatherCherone | (773) 569-1863 | [email protected]
---