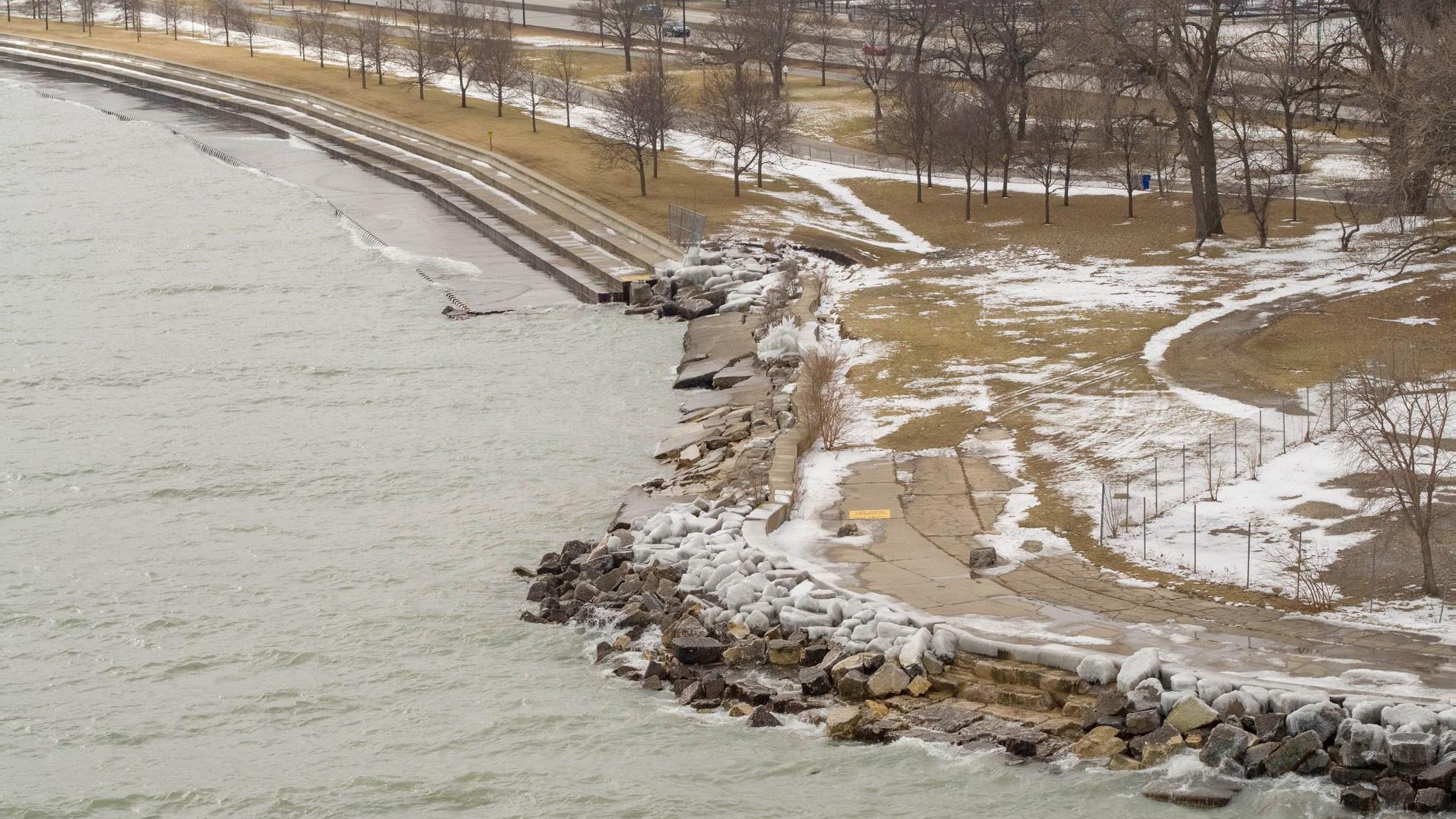 Repairs are just getting underway on a stretch of lakefront damaged by a storm in January 2020. (Courtesy of Metropolitan Water Reclamation District)
Nearly a year and a half after a powerful storm pummeled Chicago's shoreline, repairs are still being made to damaged sections of the lakefront.
A $1.5 million lakefront protection project is just getting underway between 47th and 51st Streets, a stretch of waterfront known as Morgan Shoal for the 400-million-year-old rock outcrop situated a few hundred feet offshore.
The Chicago Department of Transportation is teaming with the Army Corps of Engineers on the project, with funding provided by the Metropolitan Water Reclamation District. The work will augment emergency repairs completed in 2020.
"We hope these critical funds will solidify our shoreline and protect Lake Shore Drive from damaging waves and flooding," said MWRD President Kari Steele in a statement.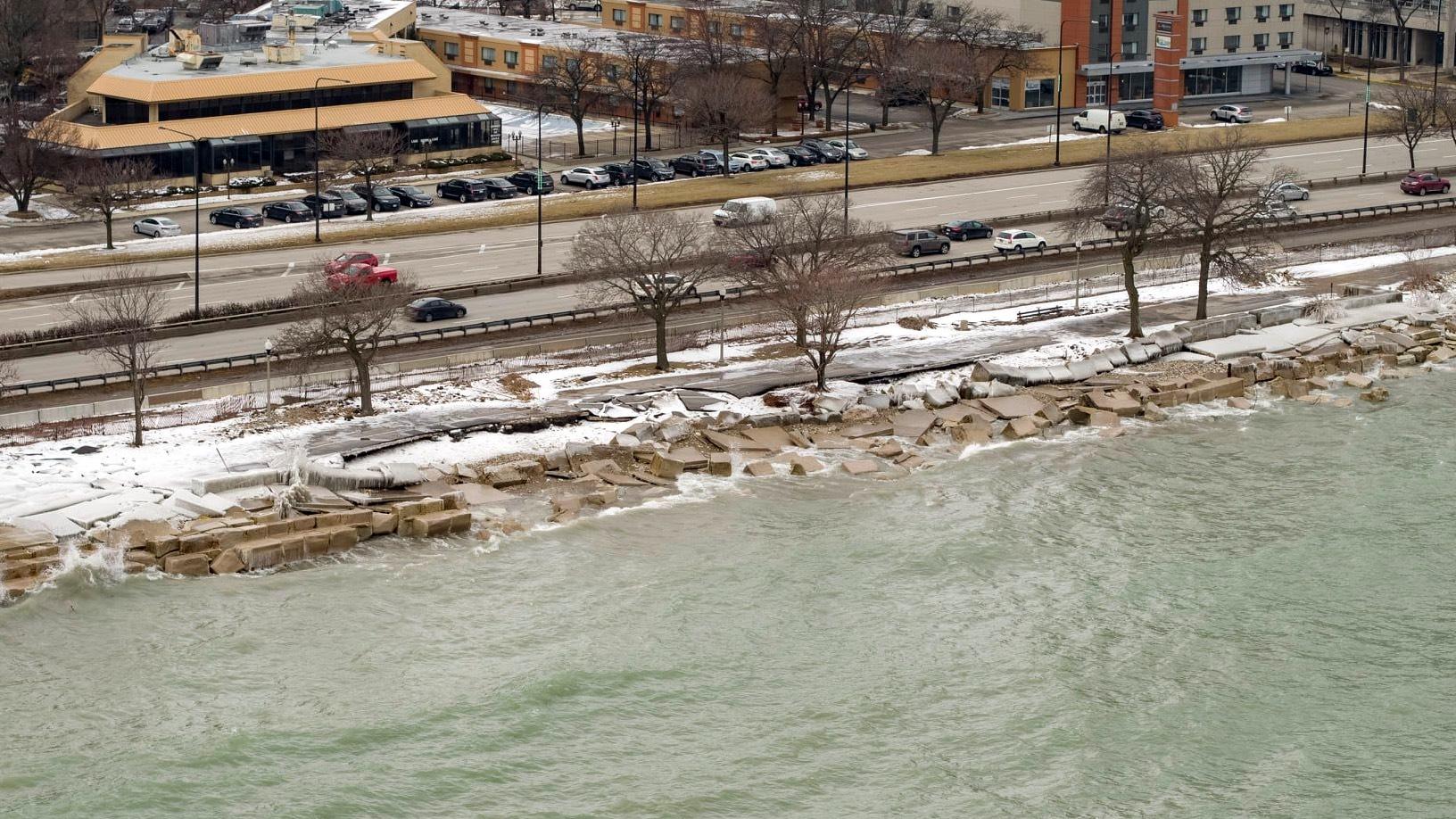 The damage shoreline will be protected from further erosion by tons of rocks and a concrete revetment wall. (Courtesy of Metropolitan Water Reclamation District)
The latest repair, expected to take six weeks, will consist of piling 1,500 tons of rip rap rocks along the shoreline to guard against erosion. In addition, crews will build a 20-foot wide, 800-foot long concrete revetment wall that will double as part of the lakefront trail.
During construction, the right lane of northbound South Lake Shore Drive at 51st Street will be closed to motorists weekdays between 9 a.m. and 4 p.m. 
CDOT also announced the completion of repairs at Arthur Ashe Beach, located at South Shore Drive and East 74th Street. The Park District and CDOT partnered to reset the existing concrete block revetment and further reinforced the shoreline with a new stone revetment to protect against further erosion.  
Contact Patty Wetli: @pattywetli | (773) 509-5623 |  [email protected]
---