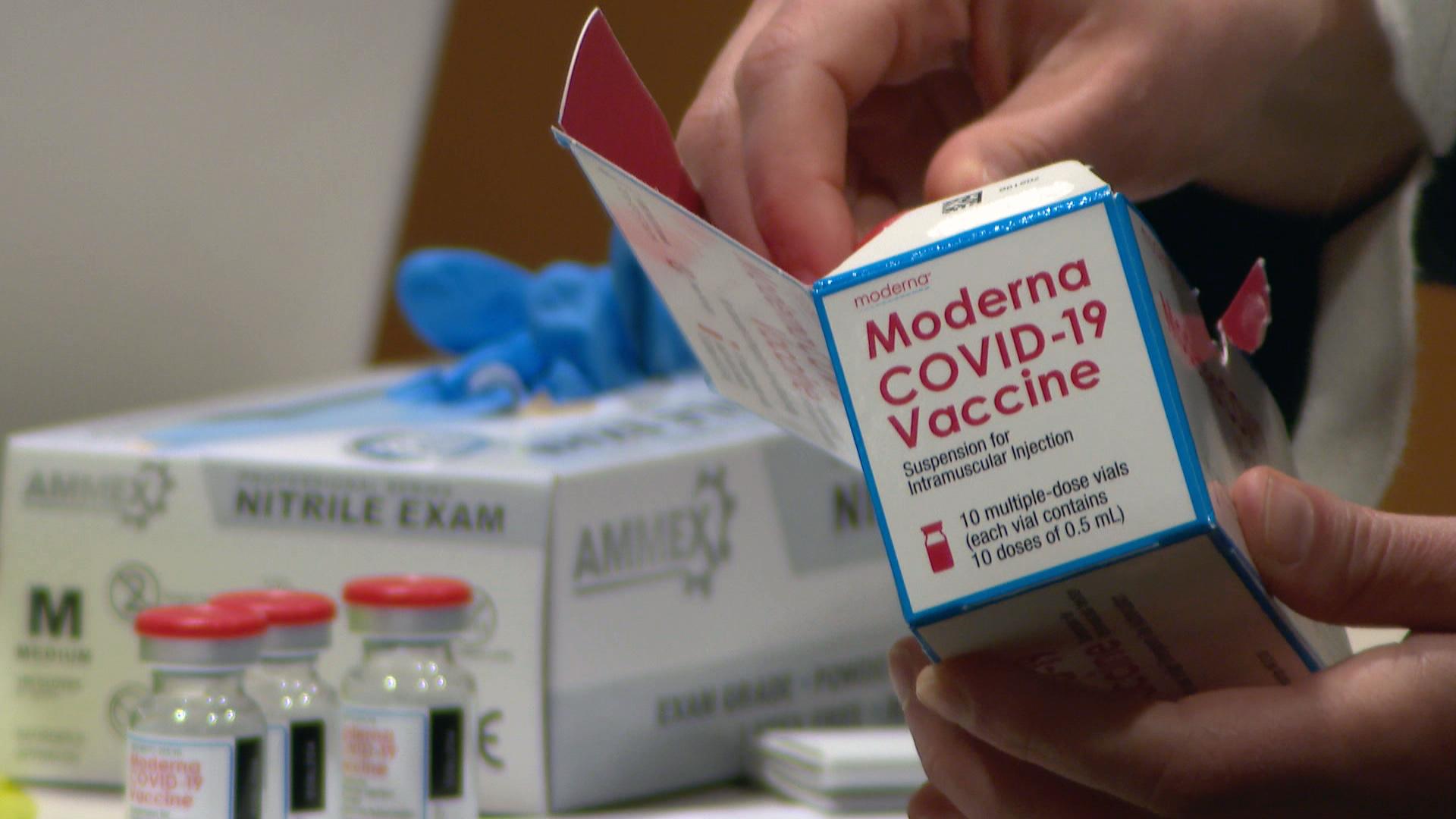 (WTTW News)
Vaccinating the public against COVID-19 is an essential step in ending the pandemic, but infections can occur even after individuals are fully vaccinated because no vaccine is 100% effective.
A new report from the Centers for Disease Control and Prevention details 22 so-called breakthrough infections – those that occur after an individual is fully vaccinated – out of more than 14,700 fully vaccinated residents and staff at Chicago's 78 skilled nursing facilities. 
Individuals in the report were considered fully vaccinated 14 days after receiving their second and final dose of the two-shot Moderna vaccine.
The report looks at vaccinations and cases between Dec. 28, 2020 and March 31, during which 627 COVID-19 cases were reported, including 22 breakthrough cases involving 12 residents and 10 staff members who tested positive for the virus more than 14 days after they received their second dose of vaccine, according to the report.
Those findings "really speak to the efficacy of the vaccine and ability to prevent infection and disease," said Richard Teran, a member of the CDC's epidemic intelligence service working with the communicable disease program at the Chicago Department of Public Health.
Of the 22 breakthrough infections, 14 people had no symptoms and five had mild symptoms like headaches, sore throat or loss of taste or smell. Another three were diagnosed with pneumonia, according to the report.
"The majority of individuals were asymptomatic and had no symptoms, which is exactly what the vaccine protects against," Teran said. "Also, those who did have symptoms were mild, so you didn't have severe disease."
Those asymptomatic cases were detected "because we're still doing a lot of testing in these high-risk settings," said Chicago Department of Public Health Commissioner Dr. Allison Arwady during a Thursday morning Q&A.
Only two of the 22 people who tested positive for COVID-19 after being fully vaccinated were hospitalized. While one recovered, the other died. (Two others were hospitalized but for reasons unrelated to COVID-19, according to the report.)
The CDC report also found that fully vaccinated people who contracted COVID-19 did not spread the virus to others.
Teran called that fact important, but said: "We still need additional evidence to say breakthrough infections don't lead to transmission of the virus."
Of the 627 COVID-19 cases documented in the report, the majority — 447 — occurred among unvaccinated individuals, which is the population in which the city is continually seeing cases, according to Arwady.
"The great majority of people, when you're vaccinated, you're very protected against COVID," she said.
Thirteen of the 627 contracted COVID-19 less than 14 days after receiving their second dose of the two-dose Moderna vaccine; and 145 others contracted COVID-19 after receiving their first dose, according to the report.
"We know from our study and others that vaccination is the best tool at preventing COVID transmission and severe disease," Teran said. "Because of that, it's imperative that residents and staff members at these facilities get vaccinated."
In addition to vaccination, regular testing, infection control, social distancing and masking must be continued, according to Teran.
Contact Kristen Thometz: @kristenthometz | (773) 509-5452 |  [email protected]
---