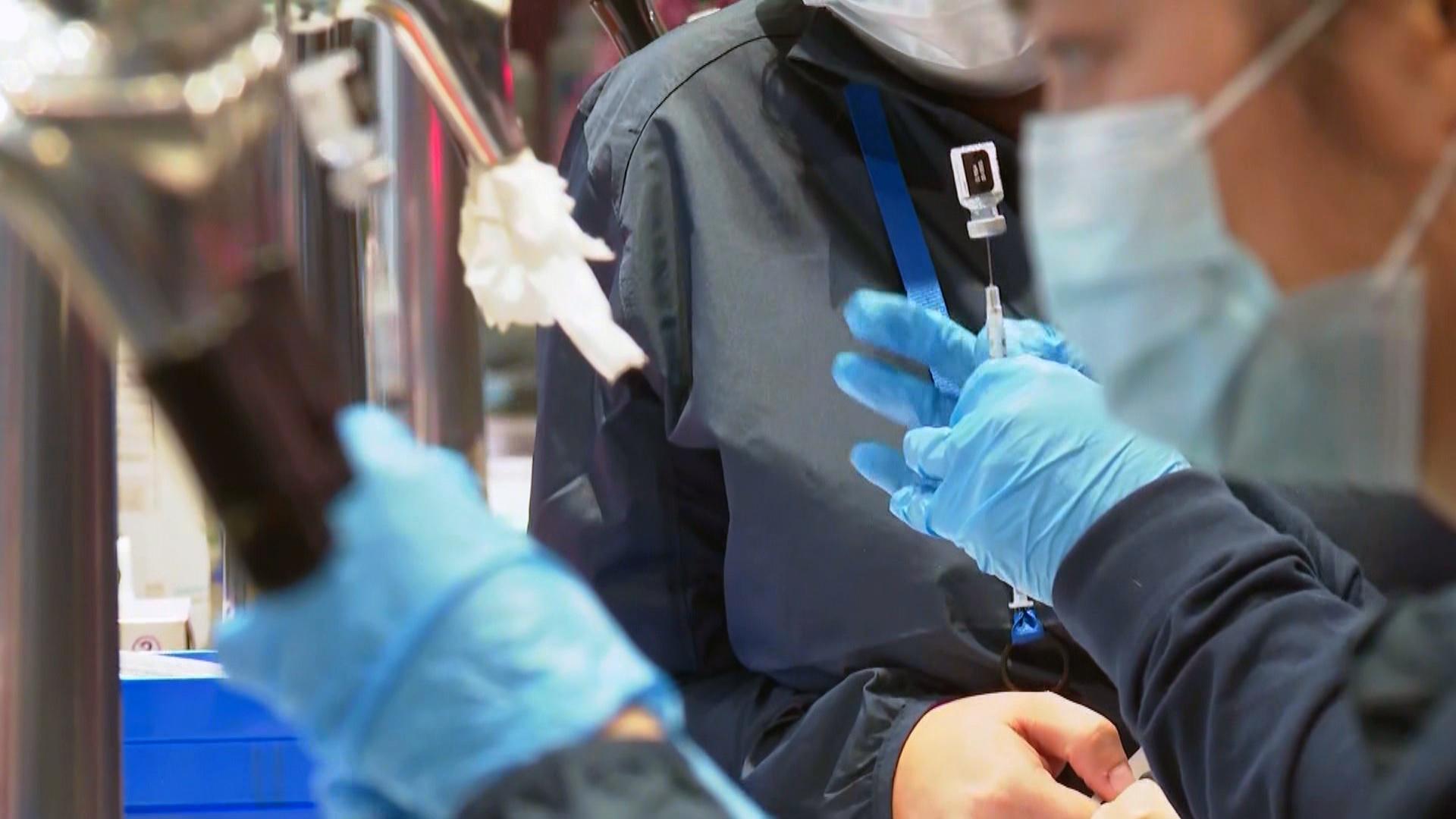 (WTTW News via CNN)
Getting a COVID-19 vaccine in suburban Cook County just got a little easier. Mass vaccination sites in Tinley Park and Matteson will accept walk-in appointments through Saturday in an effort to remove barriers to vaccination, according to officials.
Previously, people had to sign up online or call a hotline in order to schedule an appointment.
Providing walk-in appointments removes technology barriers that may have hindered people's ability to get vaccinated, according to Cook County Health CEO Israel Rocha.
"Come on down. We'll register you. We'll give you the information. We'll educate you," Rocha said during a news conference Wednesday. "We'll still have scheduled appointments and we'll have a process for those scheduled appointments to be seen. It'll be a little bit longer to be a walk-up … because we'll have to get your information and get you registered."
Officials are now able to test walk-in appointments because more than half of all eligible suburban Cook County residents have received at least one dose of the COVID-19 vaccine.
An increased supply of vaccine and reduced demand for appointments allow the county to provide walk-in appointments, according to Rocha.
During earlier phases of the vaccine rollout, slots for appointments would be filled in 5-10 minutes, according to Rocha, who said it took one to two hours for slots to be booked on Tuesday.
Officials say they'll be able to balance walk-in appointments with scheduled appointments by monitoring vaccine supplies hourly. People who don't have an appointment will be told upon arrival whether or not they'll be able to get a shot that day, "So no one has to wait around needlessly," Rocha said.
Officials will assess the program's success and hope to announce the expansion of walk-in appointments to other sites by early next week, Rocha said.
In addition, officials plan to expand hours at vaccination sites soon.
"We know that people sometimes cannot take time off work between the hours of 8 (a.m.) and 5 (p.m.) to be able to come in and be vaccinated," Rocha said.
For information about suburban Cook County COVID-19 vaccinations, including how to register for an appointment, visit vaccine.cookcountyil.gov or call 833-308-1988, which operates 7 a.m.-10 p.m. Monday through Friday and 8 a.m.-10 p.m. Saturday.
Contact Kristen Thometz: @kristenthometz | (773) 509-5452 |  [email protected]
---