It all started when Dina Lewis started noticing changes in how her daughter Hannah processes stimuli affecting her senses such as sight, sound and touch.
"She couldn't handle loud sounds, she couldn't handle bright lights – and clothing became a challenge, to say the least," Lewis said. "We had meltdowns every morning. Transitioning into any season that involves sleeves became agonizing and I quickly realized she did not like clothing against her skin."
Hannah lives with sensory processing disorder – what some doctors classify as a standalone condition impacting how the brain processes sensory stimuli and other doctors say is a symptom of autism and other disorders.
While looking for sensory-friendly clothing, Lewis was uninspired by existing options.
"Just very basic [clothing] and so as she gets older, I wanted to create something that's more fun and more stylish that she would want to wear," Lewis said.
The former real estate agent moved from New York City to Chicago in 2018 and the following year started Minor Details – a fashionable, gender-neutral clothing brand designed for children with sensory processing disorder.
Lewis said the needs of children with sensory issues are diverse.
"When you've got sensory processing issues, for some kids, they want more sensory input – they want to feel things more, so they want clothes that is tighter that hugs their skin – other kids want less sensory input, they want clothes that are loose that don't touch their skin."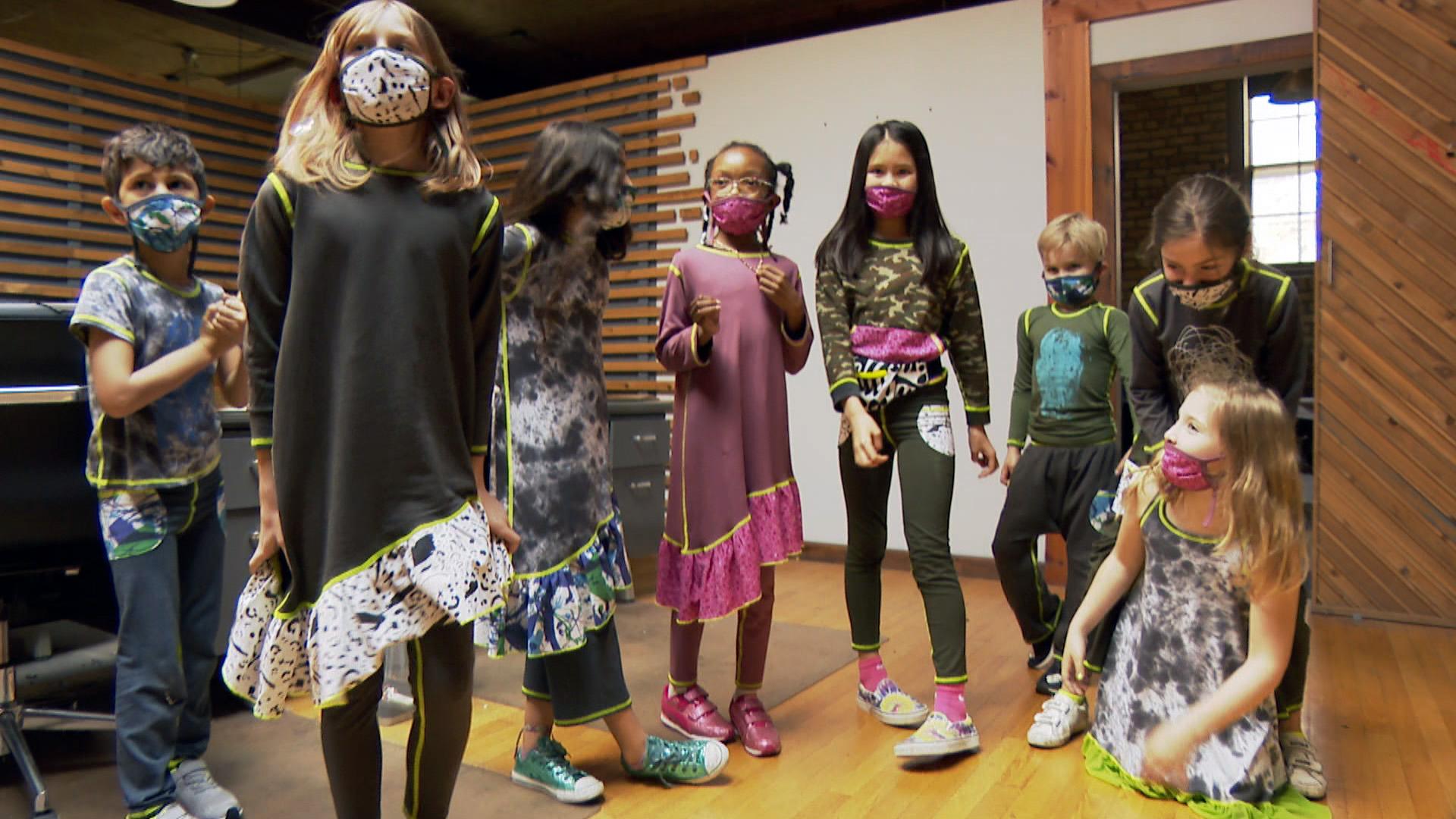 Hannah Lewis, top-right, and her classmates dance while wearing Minor Details clothing at Delicious Design League, a creative studio, on April 15, 2021. (WTTW News)
Accordingly, Lewis has outfits that fit tightly and others that are flowing and loose-fitting. Materials are extra soft, with clothing composed of lyocell (a semi-synthetic fabric), organic cotton and nylon.
Several features are meant to decrease itchiness, like soft seams sewn flat. Instead of tags, outfit labels are heat-transferred directly onto the fabric.
Occupational therapist Karen Dilfer said she treats several children who are sensitive to stimuli.
"That sensitivity can manifest itself in lots of ways, but specifically, lots of children struggle to tolerate sensations on their skin," Dilfer said. "So what that might mean is they have a really hard time being happy, functional kids when their clothes feel too scratchy, or too itchy or maybe the seams just make it hard for them to focus and drive them crazy."
Lewis said she hopes her clothing appeals to not only those with sensory issues, but also anyone who's looking for comfortable threads to slip into. She recently debuted a line of clothing for adults called "My Adult and Me."
Follow Evan Garcia on Twitter: @EvanRGarcia
More photos from our story: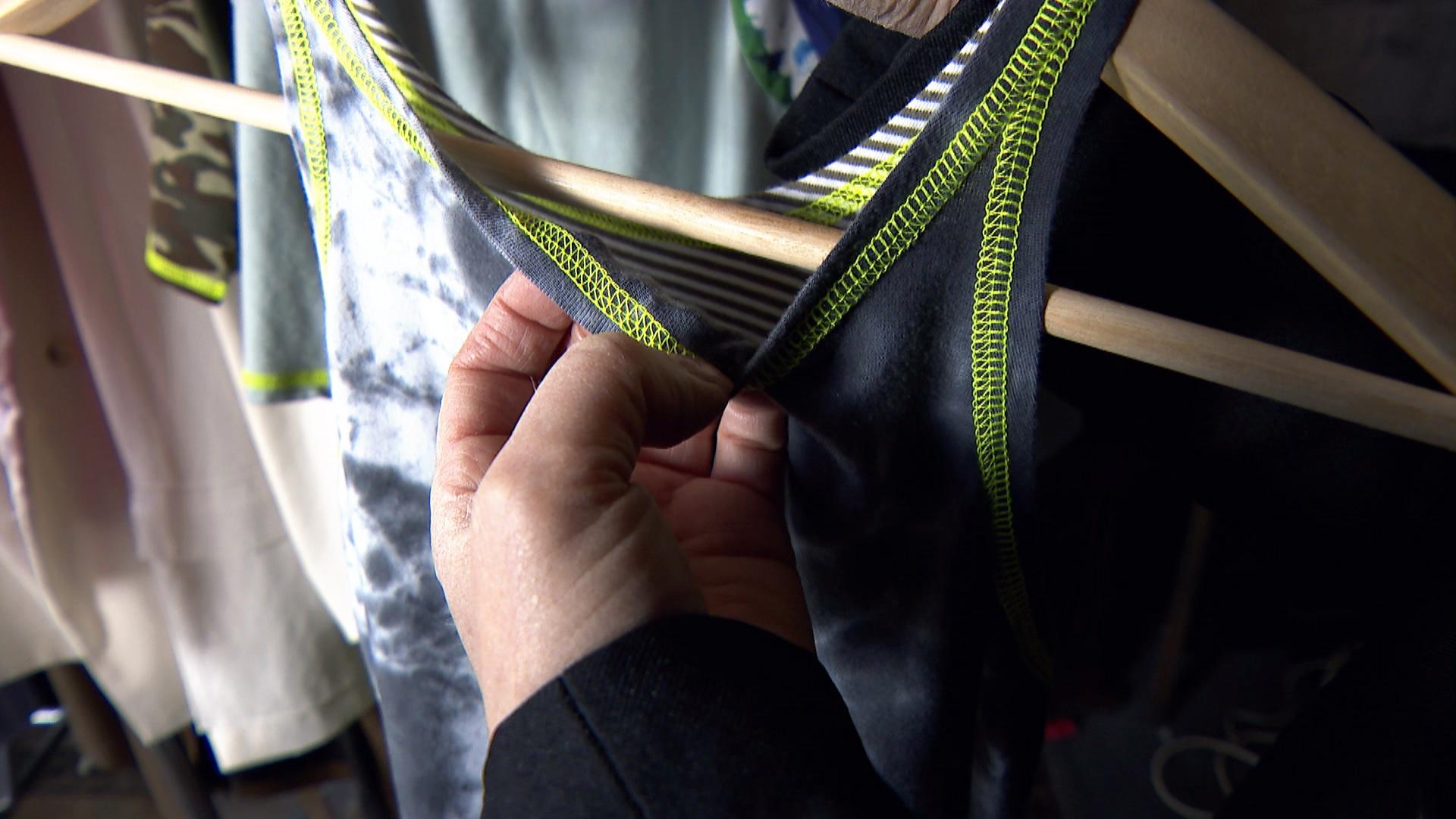 The seams of Minor Details clothing are flat and soft to provide extra comfort. (WTTW News)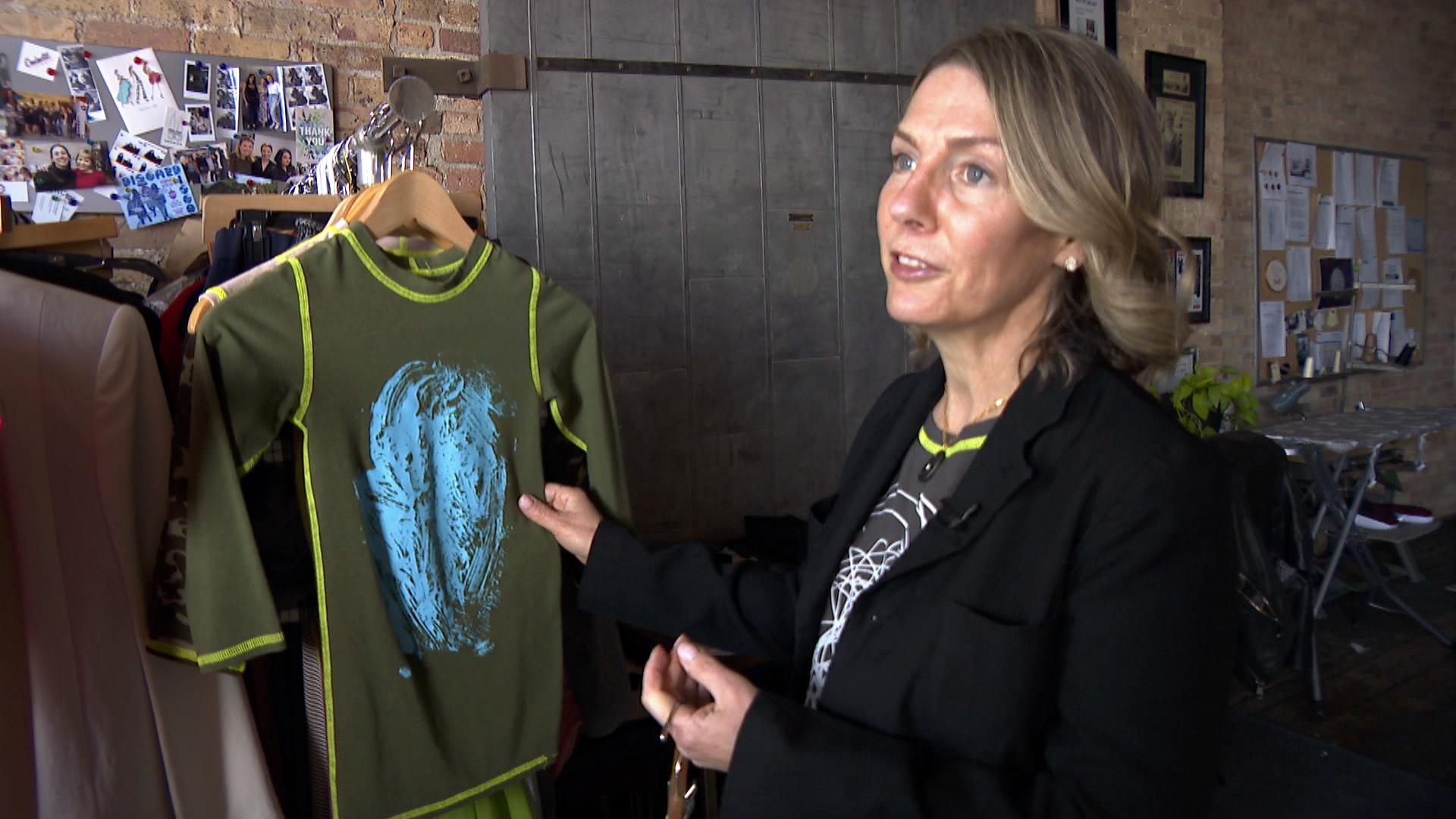 Minor Details founder Dina Lewis shows off her "squeeze tee," designed to fit comfortably on children with sensory processing disorder, in her design studio on April 15, 2021. (WTTW News)