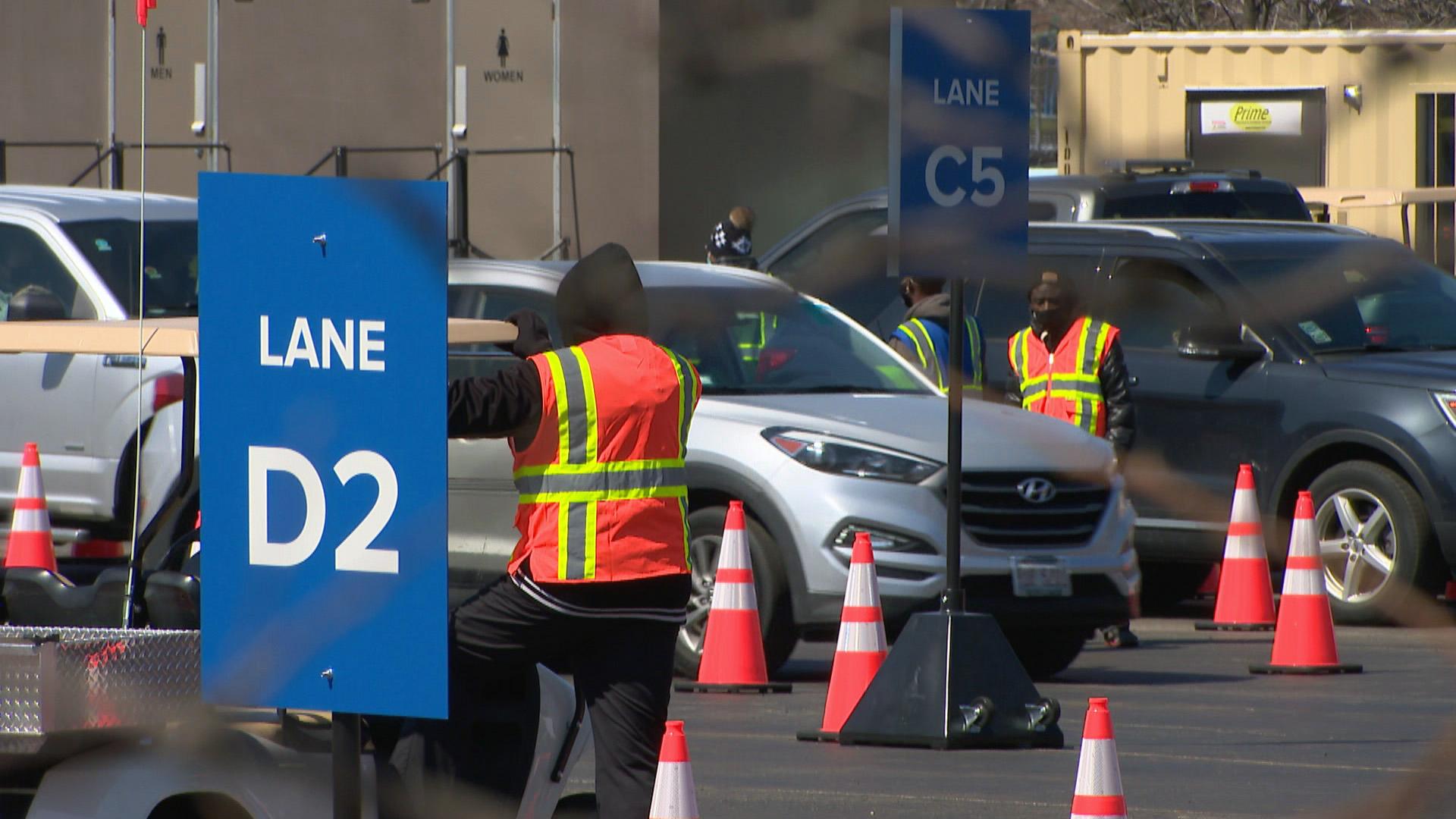 The United Center mass vaccination site on Monday, March 29, 2021. (WTTW News)
Chicago employers would be required to give workers time off to get vaccinated against COVID-19 under a proposal advanced Tuesday by aldermen.
Employers would be banned from discipling or firing a worker who takes time off to get the COVID-19 vaccine, according to the measure. The proposal is set for a final vote by the City Council on April 21.
Firms that violate the measure could face fines ranging from $1,000 to $5,000.
The version approved unanimously by the Workforce Development Committee on Tuesday added a provision to ban employers from requiring workers to get the vaccine during non-work hours. If an employer requires their employees to get the vaccine, they must compensate them for the time it takes to get the vaccine, if it is given during a shift, of up to four hours for each dose, according to the proposal. Originally, the proposal called for just two hours of compensation per dose.
In addition, employees must be allowed to use paid sick leave or other paid time off to get the vaccine, according to the proposal.
Workers fired for getting vaccinated on the clock would be entitled to be rehired, as well as three times their lost wages, according to the proposal.
All Chicagoans will be eligible for a COVID-19 vaccine starting Monday.
"Our essential workers have kept this city running throughout the pandemic, and as we near the end of the crisis, no worker should have to choose between keeping their job and getting the COVID-19 vaccine," Mayor Lori Lightfoot said in a statement when she proposed the measure.
Contact Heather Cherone: @HeatherCherone | (773) 569-1863 | [email protected]
---