A drive along Chicago's Halsted Street, from Lakeview and Lincoln Park on the North Side to Englewood and Roseland on the South Side, reveals a shift in the streetscape, from vibrant storefronts to vacant lots. It's a pattern rooted in decades of disinvestment and racism.
Now, a group of Black business leaders is driving an effort to change that. 
The Chicago Emerging Minority Developer Initiative seeks to boost development in Black and brown communities long ignored by big companies—and encourage people of color to get in the development game.
Leon Walker, managing partner of DL3 Realty, says in the real estate investment and development industry, equity goals are usually focused at the construction level. With CEMDI, he is aiming to bring the same equity focus to the development level as well.
"What we are focused on … is getting more participation from entrepreneurs of high capacity and high potential from our neighborhoods to participate in the development process," Walker said. "And it's so important, because the developer is what controls the entire budget, not just the hard costs which are targeted for the construction part of the budget, but the soft costs and the land acquisition and all the professional services that are engaged in the process. So the developer is the pivotal key individual firm in the real estate development equations."
Graham Grady, partner at the law firm Taft Stettinius and Hollister LLP and CEMDI member, says that when it comes to increasing the number of people of color in the real estate development industry, the problem is not a lack of talent. Rather, it's the product of historical inequities. But he believes that creating pathways for mentorship can begin to correct those inequities.
"We have people with great education, talent and know-how, but until you have some experience on different types of projects to grow in scale, it's difficult to get into the larger projects … It's not like going to law school to become a lawyer, or med school to become a doctor. If you look at the background of any of the big developers, they all have a unique path," said Grady. "They've all been mentored by one or more persons. And as some have said, there's always a rich uncle in the background that either has a big capital or a lot of land. So some of those are real challenges for people coming from minority communities. It's the mentorship, that one on one relationship, and the experience, which takes time and project after project, to develop the expertise to grow to be a real developer."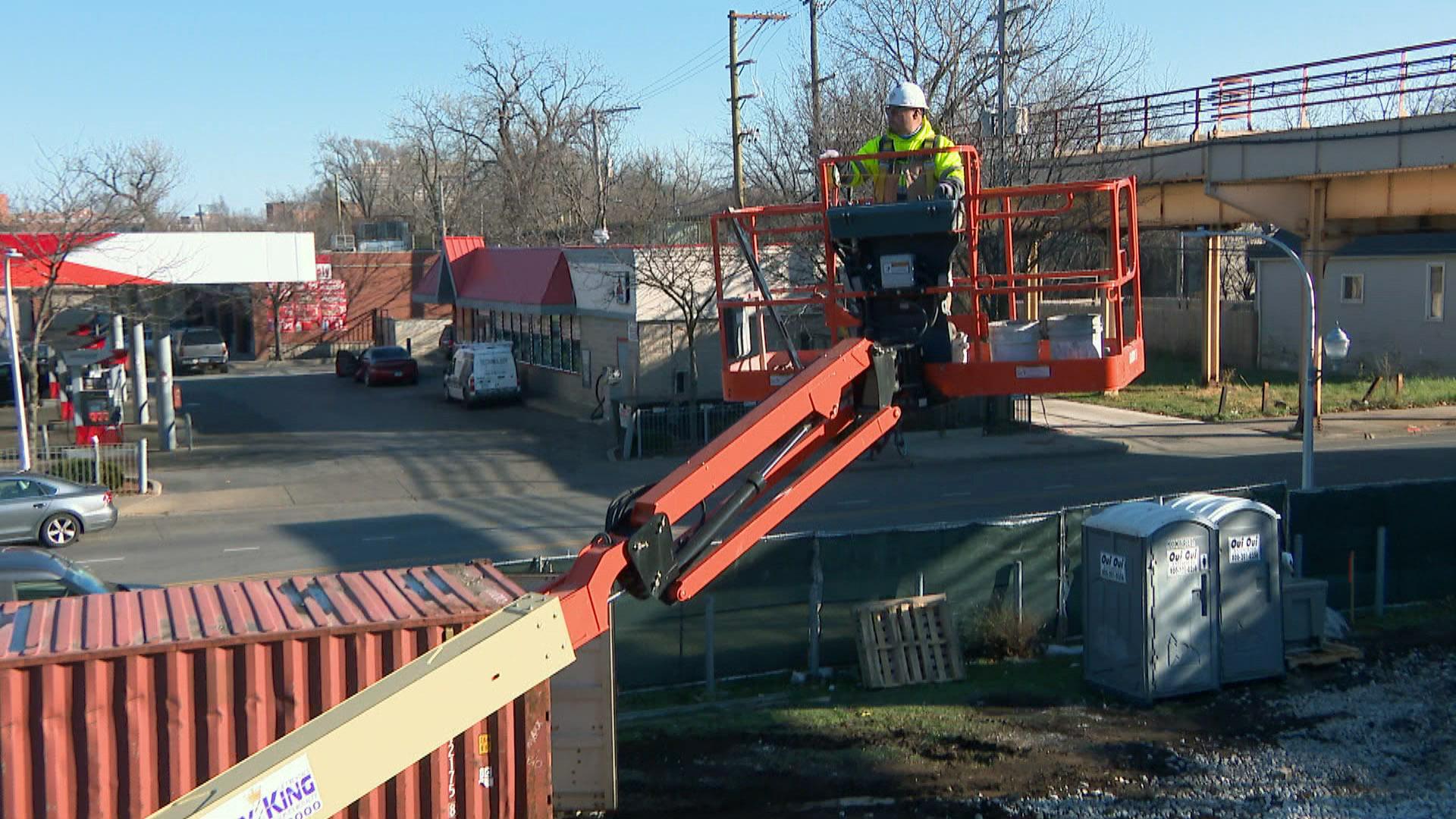 (WTTW News)
Both Grady and Walker say that to achieve meaningful progress, emerging developers should be included on big, transformational projects, as well as smaller neighborhood projects.
"It really breaks down sort of into two areas," said Grady. "One is focusing on the neighborhood redevelopment … but the other part also has to do with the downtown development, the redevelopment of Fulton Market, the big projects like The 78 and Lincoln Yards. We need to have access there as well and to tap into the professional services which exist and to develop people to continue to be able to provide services in those areas to grow this whole sector."
"Most of our developers of color are concentrated in areas which are challenged demographically and economically," added Walker. "We just can't focus on the neighborhoods, we have to have a two-fisted approach that says, 'Let's look at both the downtown and the major market opportunities as well as the emerging market opportunities.'"
---