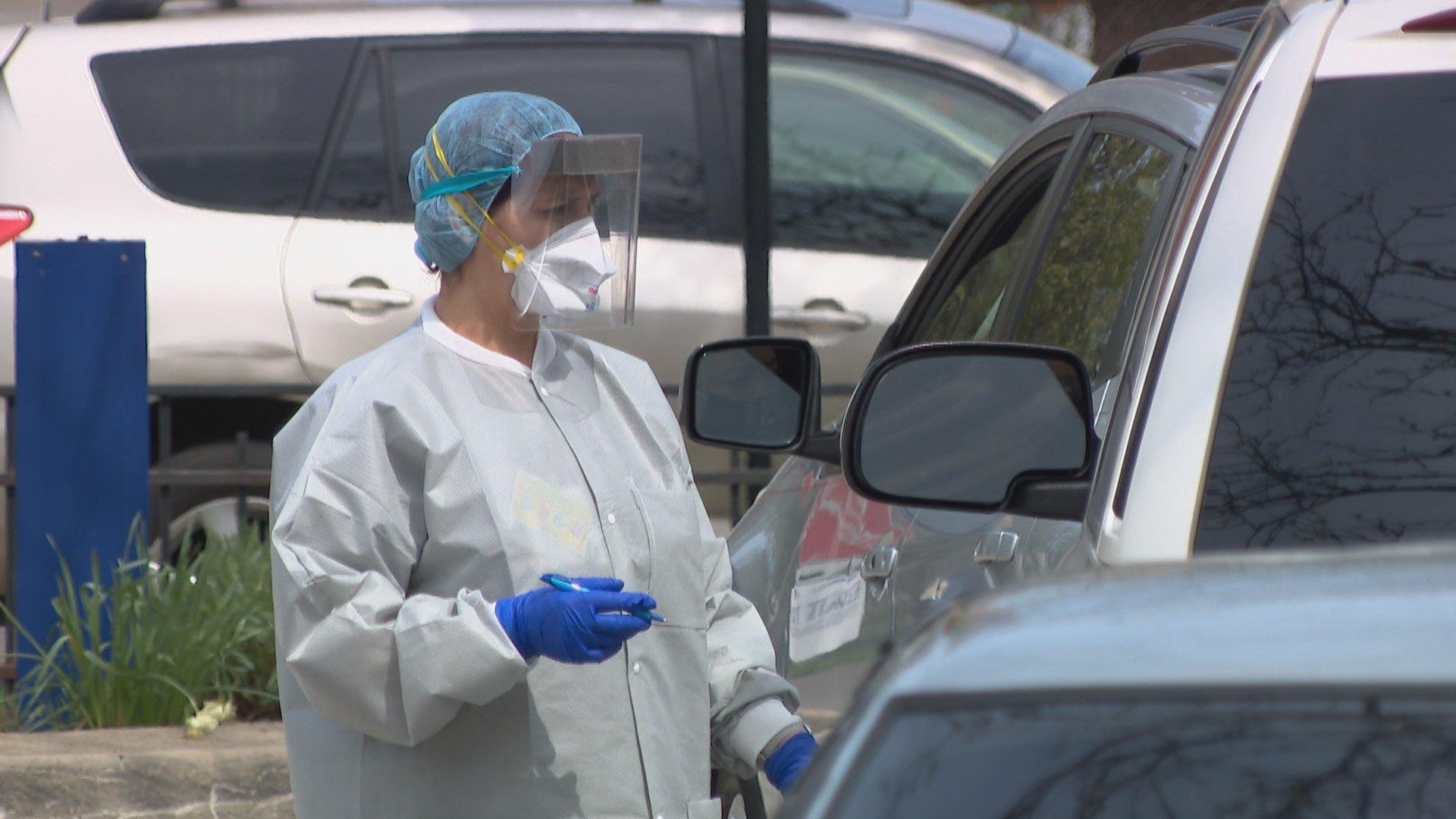 (WTTW News)
The number of coronavirus cases statewide continues to climb as officials reported Friday 4,004 new confirmed and probable coronavirus cases – the largest-single day increase since late January, according to Illinois Department of Public Health data.
Officials also reported 21 virus-related deaths, including six Cook County residents.
In addition to climbing cases, hospitalizations are rising. As of Thursday night, 1,808 people were hospitalized with COVID-19, up from 1,445 people a week ago, according to IDPH data. The number of patients in intensive care units was also up slightly from 314 April 1 to 369 as of Thursday night. The number of COVID-19 patients on ventilators increased as well from 129 April 1 to 163 as of Thursday night.
Gov. J.B. Pritzker said Friday morning he worries about the rise in cases and hospitalizations but wasn't going to reimpose restrictions at this time.
"Right now, what we're trying to do is surge vaccine across the state where we see these positivity rates going up," Pritzker said at an unrelated news conference Friday morning.
More than 6.8 million vaccines have been administered statewide, with a record 164,462 doses administered Thursday, according to state health officials. Of the state's 12.5 million residents, nearly 21% have been fully vaccinated.
The increases in cases and hospitalizations also means the state will not advance into the state's bridge phase that will serve as a transition between phase 4 — which currently applies to all regions of the state — and phase 5, which is free of restrictions aimed at curbing the spread of COVID-19. 
In order to move into the bridge phase, at least 70% of all Illinois residents ages 65 and older must have received at least a first dose of the COVID-19 vaccine, and the entire state must maintain at least 20% availability of intensive care unit beds while holding steady on COVID-19 hospital admissions, mortality rates and case rates over a 28-day monitoring period.
As of Thursday, more than 73% of residents ages 65 and older have received at least one dose of the COVID-19 vaccine, according to state data.
While Pritzker said he hopes the state can reopen "sooner rather than later," he declined to set a reopening date, citing the unpredictability of the virus.
The governor also said the state has very specific metrics that would trigger new restrictions if necessary. According to the state's mitigation plan, a region of the state would move from phase 4 to tier 1 restrictions if they had a seven-day test positivity rate of 8% or more for three consecutive days or had increases in test positivity rate for seven out of 10 days and either a sustained increase in hospitalizations or staffed ICU beds below 20% for three consecutive days.
The seven-day statewide positivity rate for cases as a percentage of total tests is 4.2%, according to IDPH — a week ago, it was 3.5%. Test positivity across the state — the number of positive tests as a percentage of total tests — is 4.8%. That rate is higher in both suburban Cook County and Chicago at 5.3%, IDPH regional data shows.
A test positivity of 5% or greater means COVID-19 is spreading unchecked, according to officials.
Contact Kristen Thometz: @kristenthometz | (773) 509-5452 |  [email protected]
---