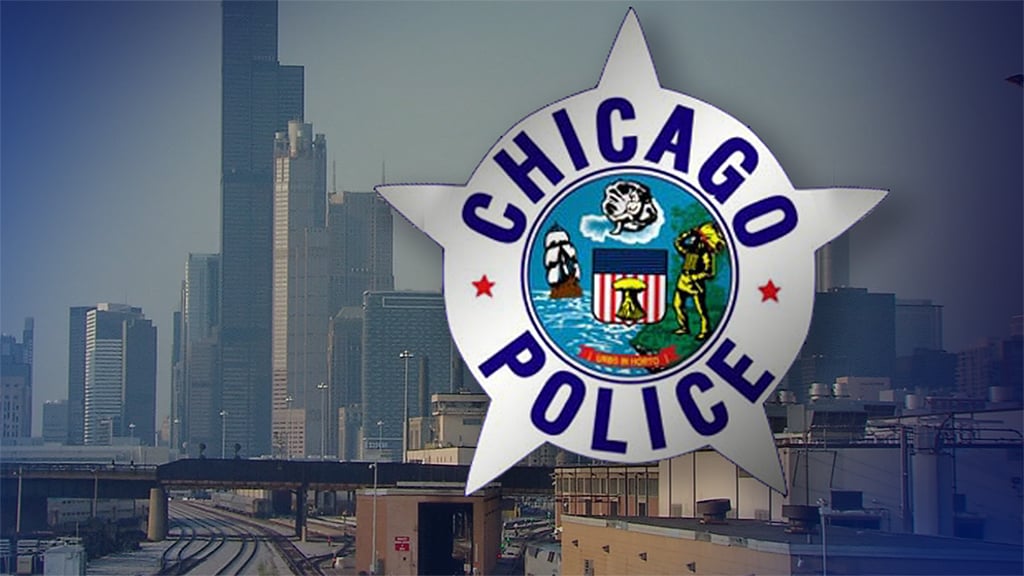 (WTTW News)
A Chicago man is facing a felony gun charge stemming from a shooting Tuesday on Lake Shore Drive that left a 1-year-old boy critically wounded after he was struck in the head by gunfire.
Jushawn Brown, who is the grandfather of 21-month-old Kayden Swann, was charged Thursday with one count of unlawful use of a weapon. He was allegedly carrying a firearm while driving the vehicle Swann was in when another driver opened fire on them following a road-rage incident.
Brown, 43, was ordered held on a $5,000 D-bond during a court appearance Thursday, meaning he must pay $500 to secure his release from jail.
Brown was driving in a vehicle on South Lake Shore Drive just after 11 a.m. Tuesday with his girlfriend and Swann. As they were driving, an SUV traveling at a high speed merged into their lane and nearly struck their vehicle, Cook County prosecutors said during Thursday's bond hearing.
Brown pulled over and yelled at the driver of the SUV, who then brandished a firearm and asked Brown "what (he) wanted to do about it." Brown then allegedly grabbed his own 9mm handgun and placed it on his own lap.
Brown attempted to drive across several lanes of traffic to get away from the SUV, which was following closely behind them. Prosecutors said the SUV's driver then fired "several" shots at Brown's vehicle, striking Swann in the right temple.
In a statement released Thursday morning, Chicago police indicated Brown had "fired shots" at the SUV, but prosecutors said there's no indication he did fire his handgun. In fact, prosecutors said ballistics tied all the shell casings recovered at the scene to a different weapon.
The CPD later updated that statement Thursday evening, removing the language indicating Brown specifically fired shots and instead stating there was an incident "in which shots were fired."
Brown continued driving northbound on Lake Shore Drive until he lost control of the car and crashed. The boy was rushed to the hospital, where he was placed into a medically induced coma.
The SUV fled the scene of the shooting and the driver has not yet been arrested.
While at the hospital, police learned Brown was in possession of a firearm without a valid Firearm Owners Identification card, according to prosecutors. Brown allegedly admitted he had his "protection" on him and allowed officers to conduct a pat-down on him, which revealed the weapon.
Assistant Public Defender Melissa Delgado said Brown was "fully compliant" with police to the point where he even incriminated himself by turning over his firearm.
"Let him go be with his significant other and his grandchild who is in the hospital," she said.
As of Wednesday night, doctors were able to lift some of the sedation medication required to protect Swann's brain.
Dr. Marcelo Malakooti, the associate chief medical officer and medical director at Lurie Children's Hospital, said he's been "pleased" to see Swann make "some recovery," as the boy has demonstrated some return in brain activity.
"While it is still very early to make any meaningful prediction about his total recovery, we are optimistic about the clinical signs we are seeing," Malakooti said in a statement Thursday. "We are still in an essential time window to gauge what the path ahead shows however, and he remains in critical condition in our Pediatric Intensive Care Unit."
Contact Matt Masterson: @ByMattMasterson | (773) 509-5431 | [email protected] 
---