Just who were the people who stormed the U.S. Capitol on Jan. 6?
A new analysis dug into the demographics of the 377 individuals arrested for the attack. And the study's author says he had expected to discover something about the economic conditions of the rioters, but he was surprised that the data told a very different story.
Those arrested tended to be older and included more employed people compared to individuals arrested for right-wing extremist violence between 2015 and 2020, according to the "Understanding American Domestic Terrorism" report published Tuesday by the University of Chicago's Chicago Project on Security & Threats.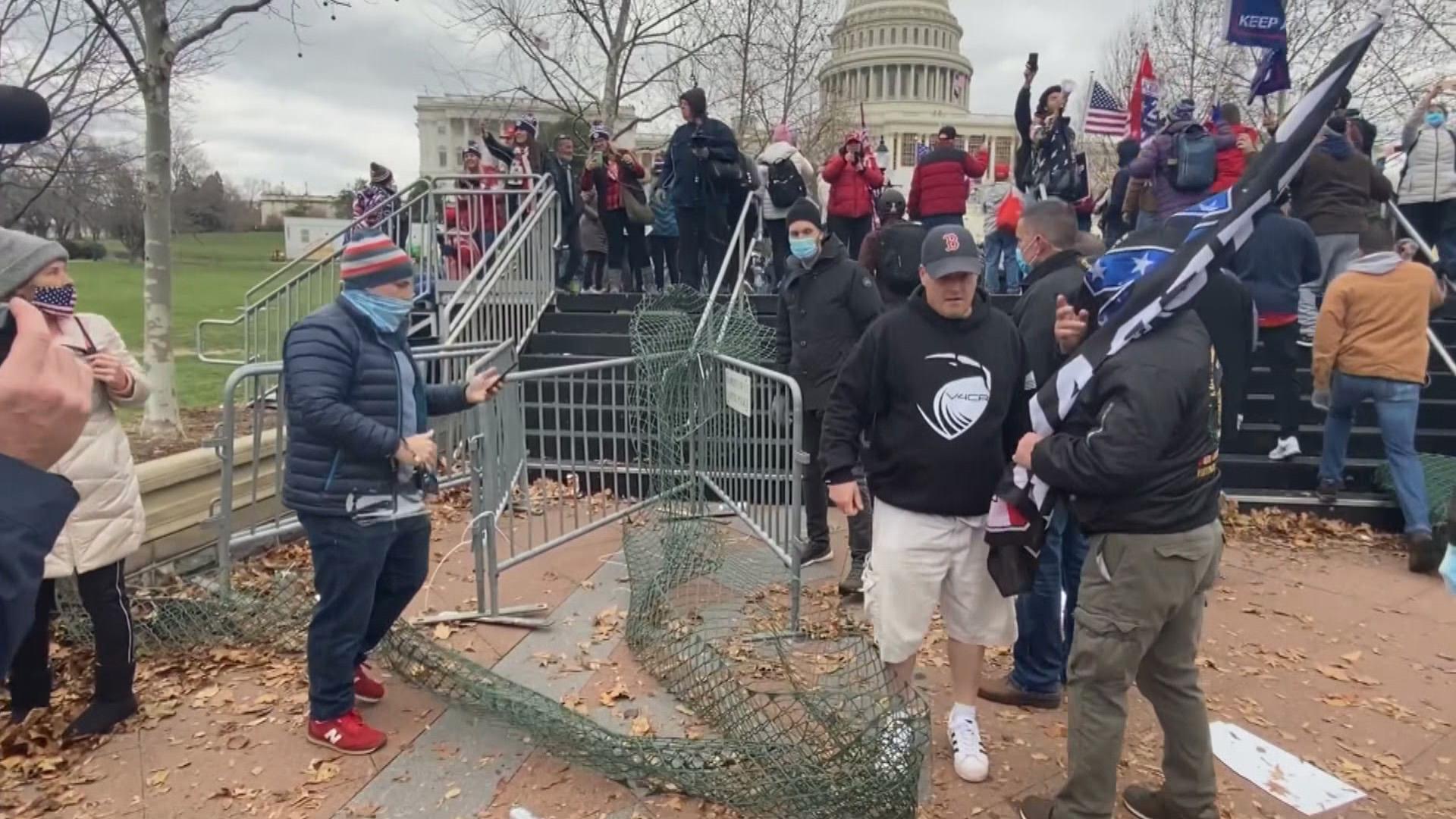 Pro-Trump supporters breach security gates at the U.S. Capitol on Jan. 6, 2021. (WTTW News via CNN)
Principal investigator Robert Pape also found that far fewer individuals arrested for the Capitol attack were affiliated with gangs, hate groups or militias in comparison to right-wing extremists arrested in the previous five years.
Geographically, researchers found many of the alleged insurrectionists lived in blue counties or communities with increasingly diverse populations.
"We're finding evidence that the key driver is fear that rights of Hispanic people and Black people are outpacing the rights of white people," Pape said.
"The greater the decrease in non-Hispanic white, the higher the rate of sending insurrectionists," according to the report, which also noted that 52% of those arrested came from counties won by Joe Biden in the 2020 election compared to 48% from counties won by former President Donald Trump. 
Pape and his team also conducted nationwide surveys to better understand right-wing extremist ideologies surrounding the Capitol attack. They found conspiracy theories like QAnon and a fear of racial replacement fueling January's insurrection.