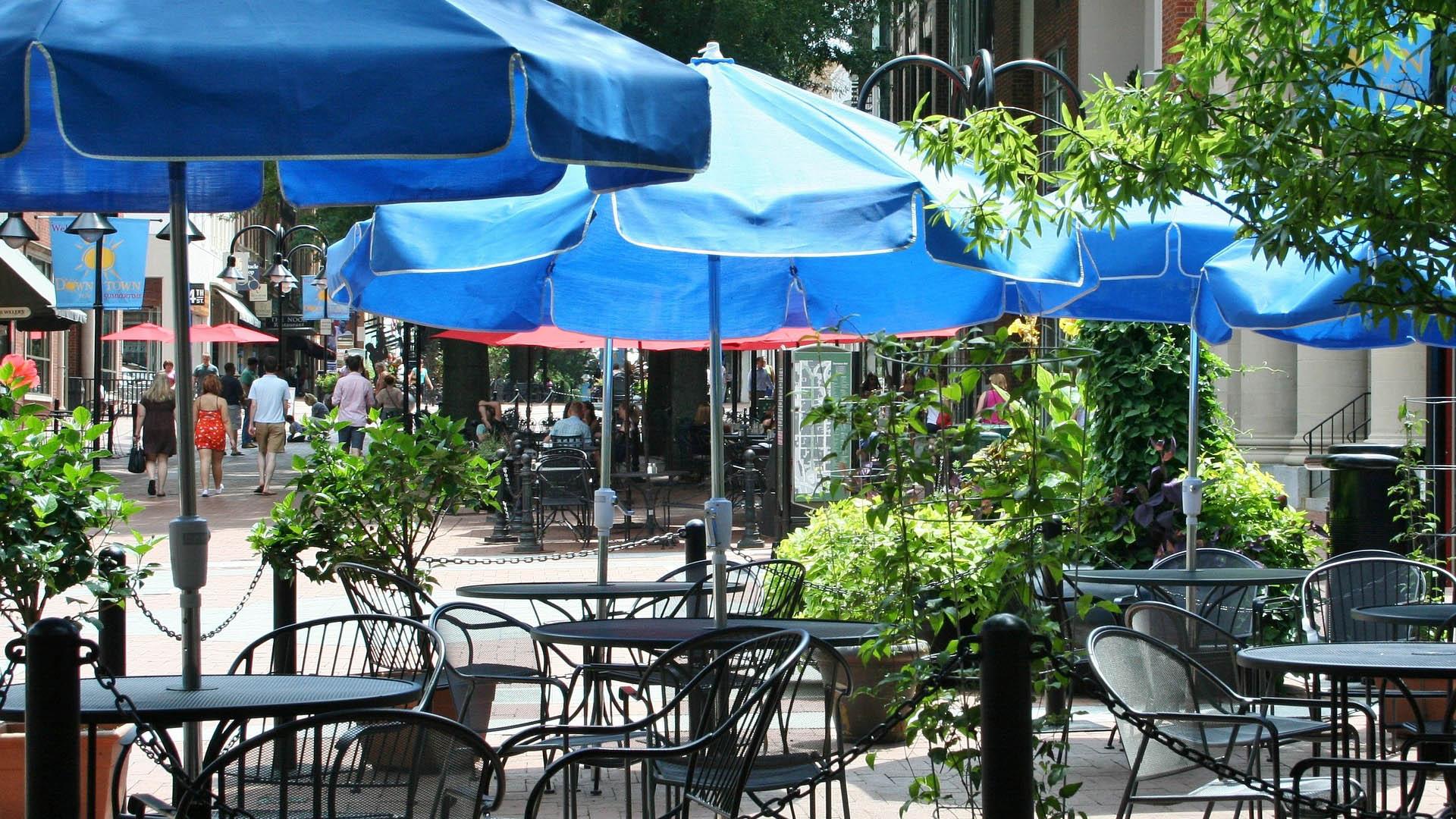 (JamesDeMers / Pixabay)
Suburban Cook County health officials are extremely concerned with the rise in COVID-19 cases and hospitalizations but are holding off on reimposing mitigations to curb the spread of the virus, at least for now.
"We're making great progress in vaccinating our 2.5 million residents, but if the trends continue going in the wrong direction we will not hesitate to tighten restrictions on gatherings, indoors or outdoors," said Dr. Rachel Rubin, co-lead of the Cook County Department of Department of Public Health.
Over the weekend, officials made a similar announcement about implementing new restrictions, saying the suburbs were "in the beginnings of a new surge."
Cook County's seven-day rolling average test positivity rate hit 5.2% on Wednesday, according to Illinois Department of Public Health data. Suburban Cook County has also seen the number of COVID-19 hospitalizations increase for 10 consecutive days, according to the data.
A test positivity of 5% or greater means COVID-19 is spreading unchecked, according to officials.
The surge in suburban cases is being driven by residents under the age of 20, as well as those in their 20s and 30s, according to Rubin, who said cases are rising across the suburbs. "We can't say one particular area is carrying the burden of these positive cases," she said.
While there are hot spots throughout the suburbs, some areas have seen cases increase by more than 200% over the past two weeks, including Norridge, Riverside, Robbins, Harvey, Lynnwood, Berkeley and Glencoe, according to officials. "We know there's widespread community (transmission) of COVID not only in these communities … but (also) in those around them," Rubin said.
A map shows changes in COVID-19 cases in suburban Cook county in 2021, from March 22 to April 5. (Credit: Cook County Department of Public Health)
Despite increases in test positivity and hospitalizations, the county has not yet met state metrics that would trigger the return of tightened restrictions, according to Rubin. "We're inching in that direction but we have not reached those thresholds," she said.
Rubin said she's concerned about the spread of COVID-19 following the loosening of restrictions on gatherings and restaurants and bars earlier this year. 
On Wednesday, state officials announced 3,790 new confirmed and probable cases of COVID-19 – the largest single-day increase since late January, according to IDPH data. Officials also announced 28 virus-related deaths, including seven Cook County residents.
County officials followed Chicago leaders in allowing businesses to serve more customers outdoors starting March 26, citing data that shows the virus is less likely to spread outdoors.
County rules now limit most businesses to serving no more than 50 people indoors, or no more than 50% of their normal capacity. Rather than immediately revert to tier 1 mitigations, which limit bars and restaurants to 25% capacity, officials could reduce capacity to 40% to stop the surge in cases, according to Rubin.
While county officials mull tighter restrictions, they will consult with their counterparts in Chicago. "We want to be fairly close in lockstep with them," Rubin said.
Rubin urged people to avoid indoor gatherings, wear masks, social distance and wash their hands. To avoid further restrictions on businesses, Rubin called on restaurants, bars and event spaces to strictly adhere to and enforce health guidelines.
"We're all hoping for a great summer, but we all must work together to make that happen," she said.
Contact Kristen Thometz: @kristenthometz | (773) 509-5452 |  [email protected]
---