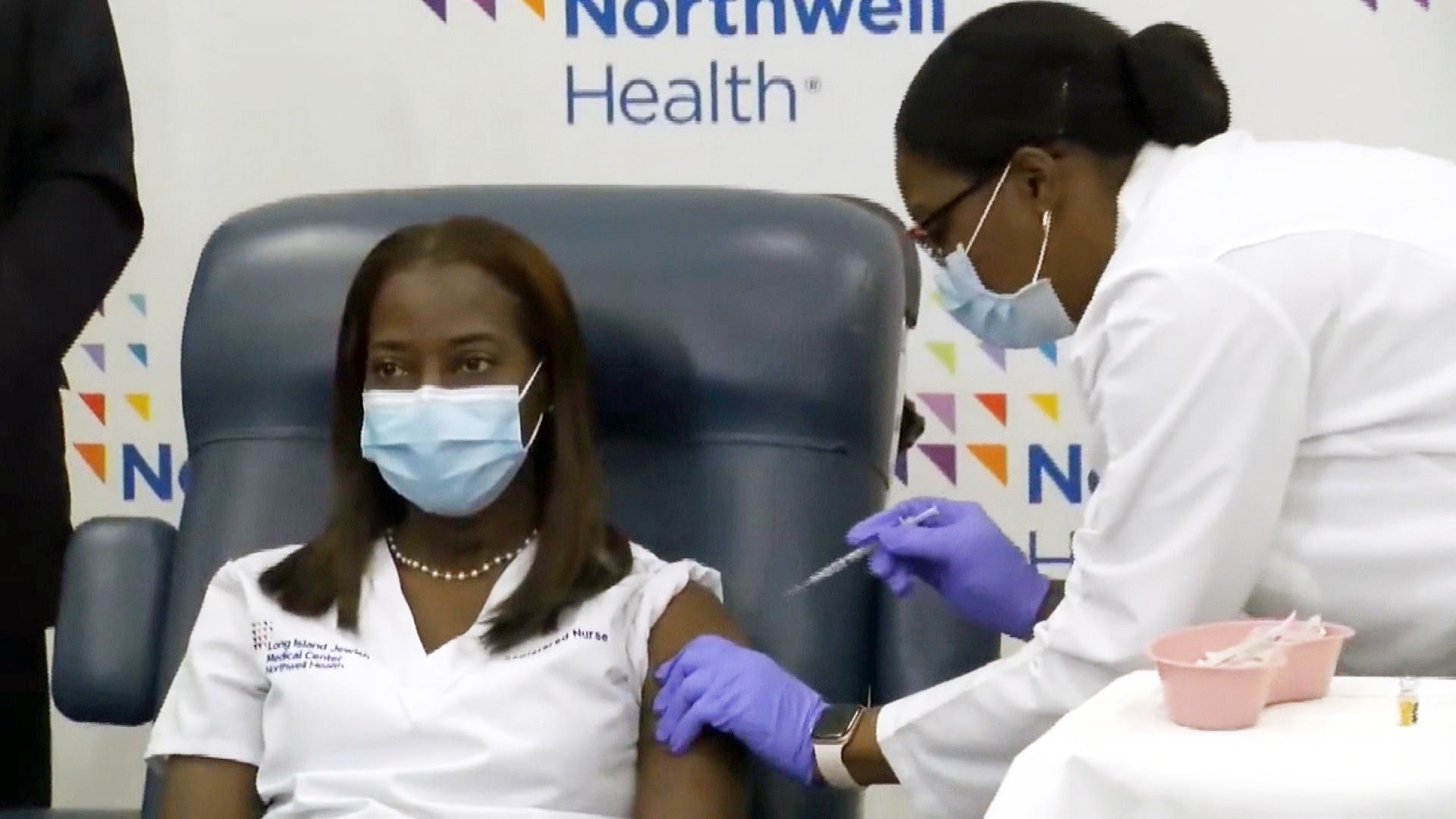 (WTTW News)
The federal government is sending $124 million to the state of Illinois — with $33 million going to the city of Chicago — to expand COVID-19 vaccination efforts.
As of Tuesday morning, more than 6.3 million doses of the vaccine have been administered in Illinois, according to Illinois Department of Public Health vaccine data. Of the state's 12.7 million residents, just shy of 18.7% have been fully vaccinated.
The new funding from the Centers for Disease Control and Prevention will allow Illinois to "move quickly to further expand our aggressive efforts to reach those most vulnerable to COVID-19," Gov. J.B. Pritzker said in a statement. 
"We have built the infrastructure to end this pandemic as quickly as possible, and these new resources will only help us reach that day even sooner," Pritzker said.
To ensure greater equity and access to the vaccine by those disproportionately impacted by COVID-19, approximately 75% of the funding must be used on specific programs and initiatives to increase vaccine access, acceptance and uptake among racial and ethnic minority communities; and 60% must support local health departments, community-based organizations and community health centers.
"Health equity is important across the health care spectrum, but especially now as we've seen our African-American/Black and Hispanic populations disproportionately affected by the pandemic, as well as lower vaccination rates in these communities," IDPH Director Dr. Ngozi Ezike said in a statement. "This additional funding will help us provide the resources needed for our public health partners to increase vaccine accessibility and acceptance."
State officials say the majority of the funding will be allocated to local health departments and community-based organizations based on an equitable distribution plan, which the IDPH will develop.
A portion of the funding will be used to expand public health infrastructure in order to support additional vaccination efforts, according to state officials. The funding is made available through the American Rescue Plan and Coronavirus Response and Relief Supplemental Appropriations Act.
Contact Kristen Thometz: @kristenthometz | (773) 509-5452 |  [email protected]
---