The coronavirus pandemic and mitigation measures to control it have led to a huge drop in ridership on public transit.
Transportation experts say Metra lost as much as 90% of its riders at the peak of the pandemic, while the Chicago Transit Authority saw ridership drop around 70%.
Such a sharp fall in riders inevitably meant a huge loss of revenue, but COVID-19 relief measures from the federal government have provided funds to support vital operations, according to Kate Lowe, associate professor for urban planning and policy at the University of Illinois Chicago.
Lowe, whose research includes a focus on transportation equity, says the federal government can play a critical role in helping transit both in the short and long term. But one thing she would like to see change is federal funds being used to fund not just capital development costs but also operating expenses.
"The infrastructure bill has some promising elements but it doesn't change the federal rules of the game, which means that with the exception of pandemic relief, federal funds do not provide support for operating expenses," said Lowe.
She says that while funding new buses, trains, tracks and stations provides obvious benefits, "what we really need is support for operations so we can have buses run more frequently," said Lowe.
Audrey Wennink, a transportation policy specialist at the Metropolitan Planning Council says that the largesse of the federal government has allowed the CTA to maintain a full service and should allow it and other local transportation agencies some breathing room until more riders return.
"The CTA has been running at full-scale throughout the pandemic," said Wennink. "Metra has reduced its service, but the CTA has been carrying essential workers for the past year. Federal relief is going to allow the system some breathing room and carry us into 2022 or 2023 in terms of being able to regroup."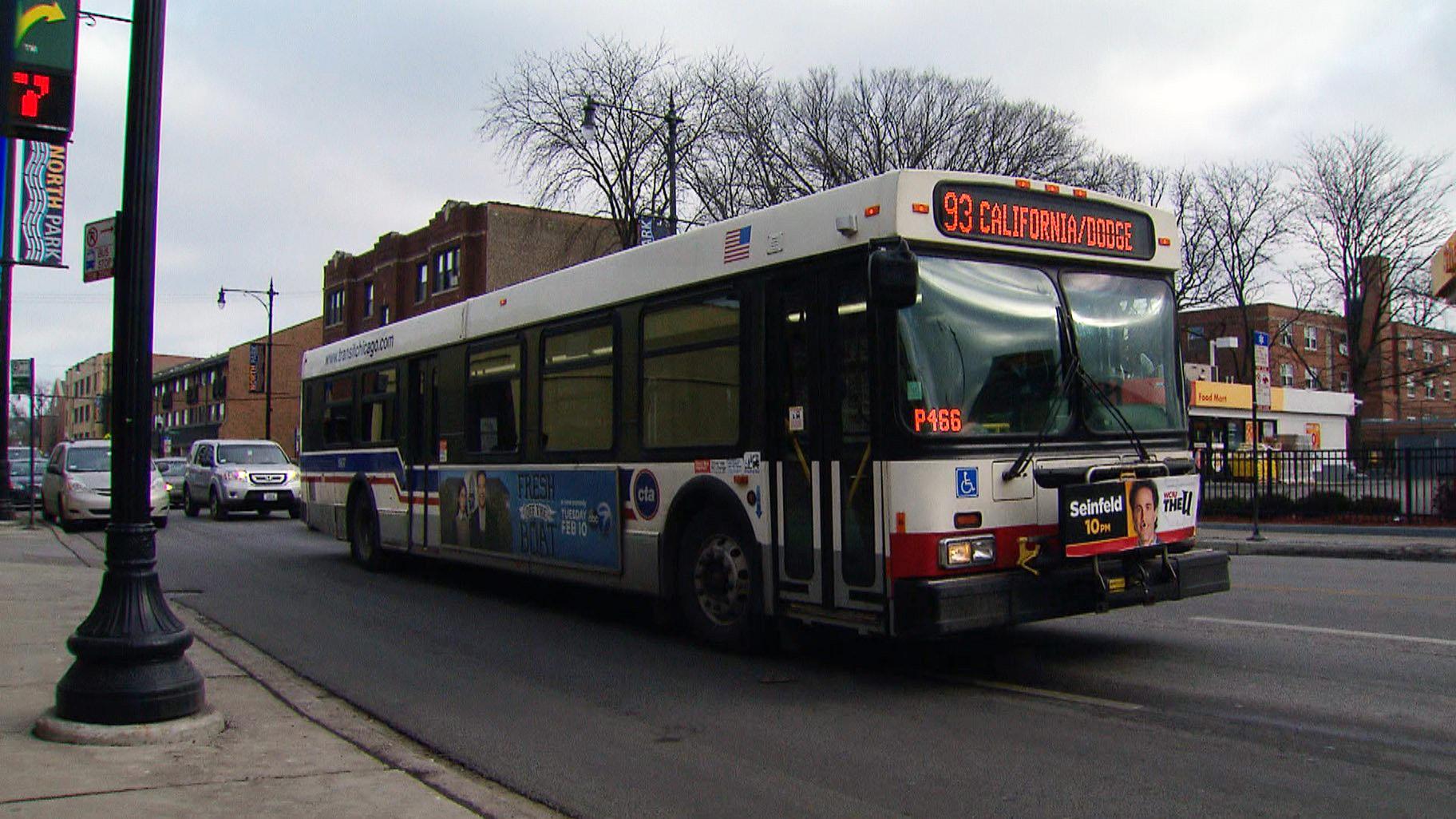 The coronavirus pandemic and mitigation measures to control it have led to a huge drop in ridership on public transit. As more and more people get vaccinated and the economy reopens, are riders going to come back? (WTTW News)
An expected influx of billions of dollars in federal funds to support infrastructure projects  could allow the Regional Transportation Authority and local transit agencies to address longstanding inequities in service to Black and brown and low-income communities.
"I think the first thing people think about is the extension of the Red Line (on the South Side)," said Wennink. "That is well under development. A lot of planning has been done. And that would go into an area that does not have rail service. So that would bring equity benefits."
Jacky Grimshaw, a transportation specialist at the Center for Neighborhood Technology, says that when looking at the system through an equity lens it is important to think about connecting people in under-resourced communities to where the jobs are. And that's not necessarily downtown.
"I think we have to look at where jobs are and then whether or not we are providing sufficient and frequent access to those jobs," said Grimshaw. She says that there are many people in Chicago with the skills and the desire to do warehouse work "but the warehouse jobs are centered around Joliet."
"So, how do you get from Chicago to Joliet at a fair fare rather than $10 round trip? Five days a week that's unaffordable. Owning a car is even more costly. And most people looking for warehouse jobs don't have cars," said Grimshaw.
But she says that while transit agencies might like to address issues of equitable access, at the moment they are in "survival mode and just trying to maintain services."
"I think the CTA is interested in providing a more equitable service, but how do you do that when you are trying to keep your head above water?" said Grimshaw.
She says an expansion of the CTA Red Line and reconstruction and rehabilitation of the Blue Line on the West Side would help connect people to jobs, as would an expanded bus rapid transit system.