This time of year at Montrose Harbor, you'll see people lining the lakefront with fire extinguishers — but they're not putting out flames, they're fishing.
It's called powerline fishing, and it involves shooting a weighted fishing line 200 to 300 yards through the air and into the water with the high-pressure burst of carbon dioxide from a fire extinguisher.
The fishing lines often have several hooks with bait, allowing fisherman to wait for what could be bites from multiple fish at once; the Illinois Department of Natural Resources sets a 50-hook limit per fisherman.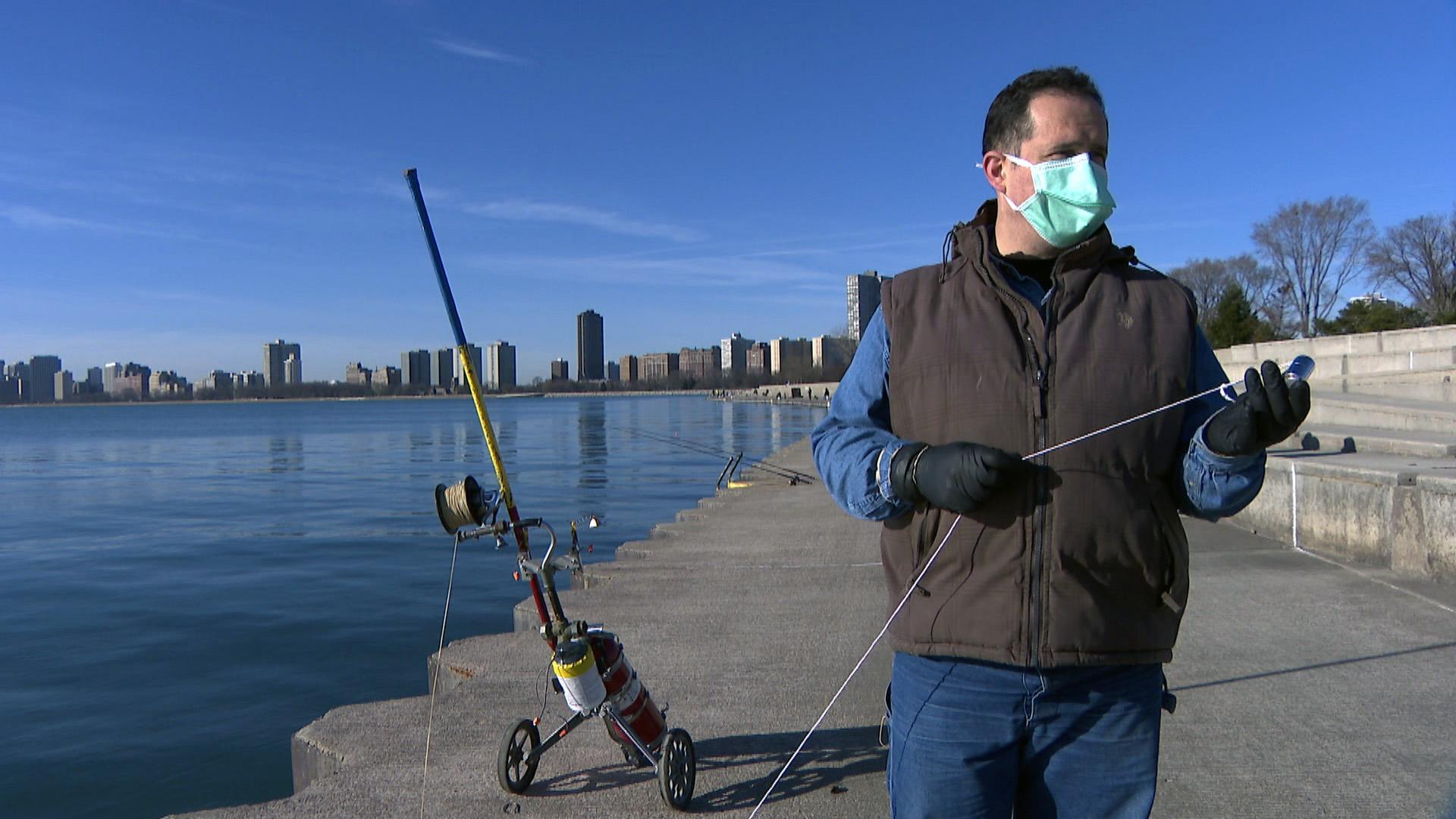 Florin Deleanu powerline fishes at Montrose Harbor in Chicago. (WTTW News)
In early spring, starting in mid-to-late March, powerliners are angling for coho and chinook salmon from the harbor. When Lake Michigan warms up in the summer, the salmon will swim farther away into deep waters.
Fisherman Florin Deleanu started powerline fishing in 2010 after some coworkers introduced him to the unique fishing style. He doesn't happen to eat fish, but says his family loves the fresh salmon he reels in from the lake.
"You can buy salmon in the store, but even if it says wild coho, whatever, it's still at least one week old," Deleanu said.
Park Bait Shop owner Stacey Greene sells nearly everything you'd need to powerline at her Montrose Harbor fishing shop — for liability reasons, she can't sell the fire extinguishers.
"More people would do it if they weren't intimidated by it," Greene said. "It looks a lot harder than it really is."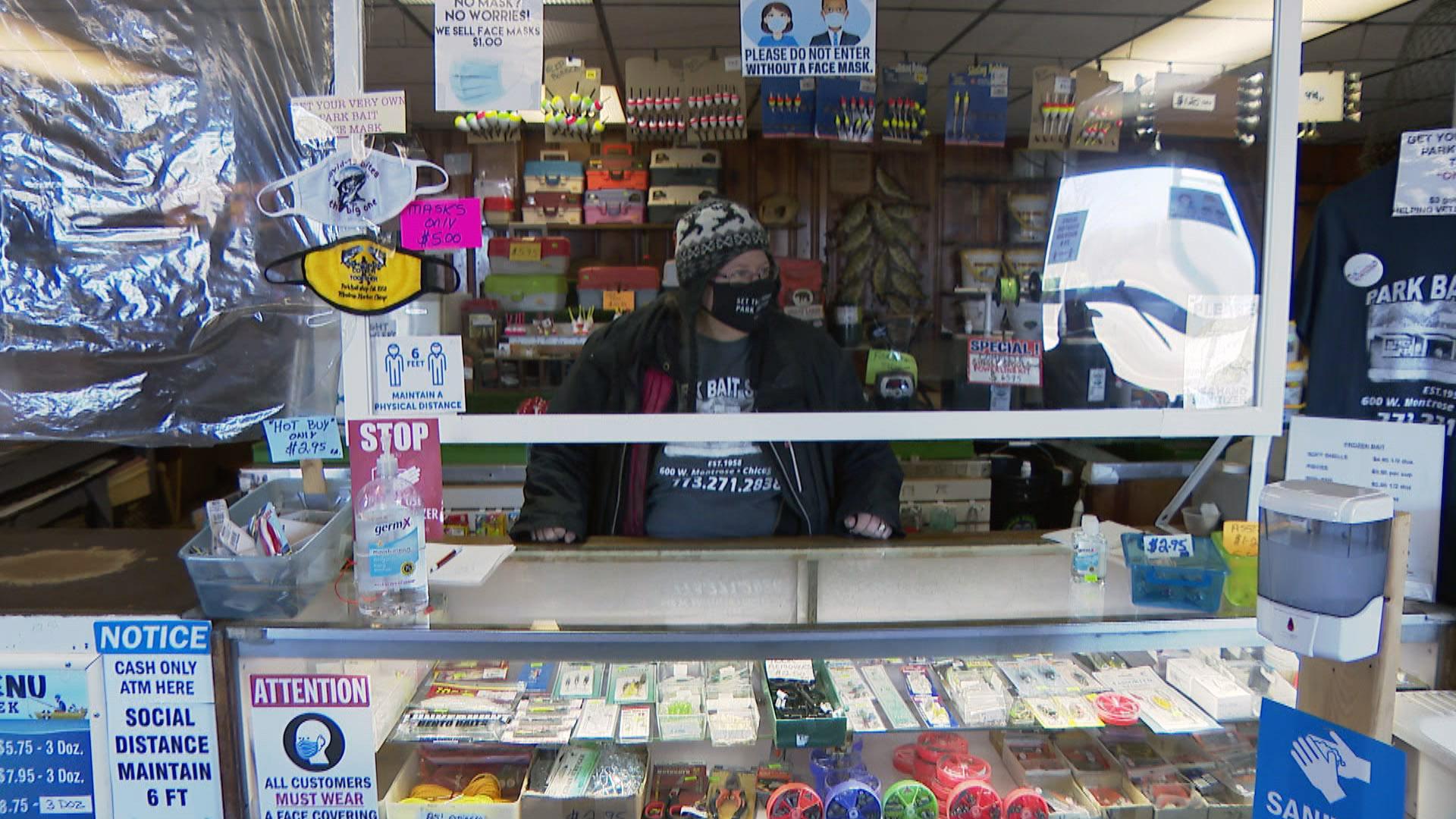 Stacey Greene stands behind the counter of the Park Bait Shop on Mar. 12, 2020. The shop located near Montrose Harbor was opened more than 60 years ago by Greene's father Willie Greene. (WTTW News)
Much like the controversial fishing style of snagging, Greene said some fishermen look down on powerline fishing.
"You'll get guys that are against having that many hooks and against powerline fishing because a lot of guys will say, 'That's not fishing," Greene said with a chuckle. "Don't have a fishing pole – it's not real fishing."
While Greene said she can't pinpoint exactly who "invented" powerline fishing, she claims Montrose Harbor fishermen developed the fishing style sometime in the 1950s – back when fishermen threw their lines out with an anchor.
Greene said those fishermen were targeting perch in Lake Michigan. Those fish are most active in the summer, when she plans to powerline for perch.
Follow Evan Garcia on Twitter: @EvanRGarcia
More photos from this story: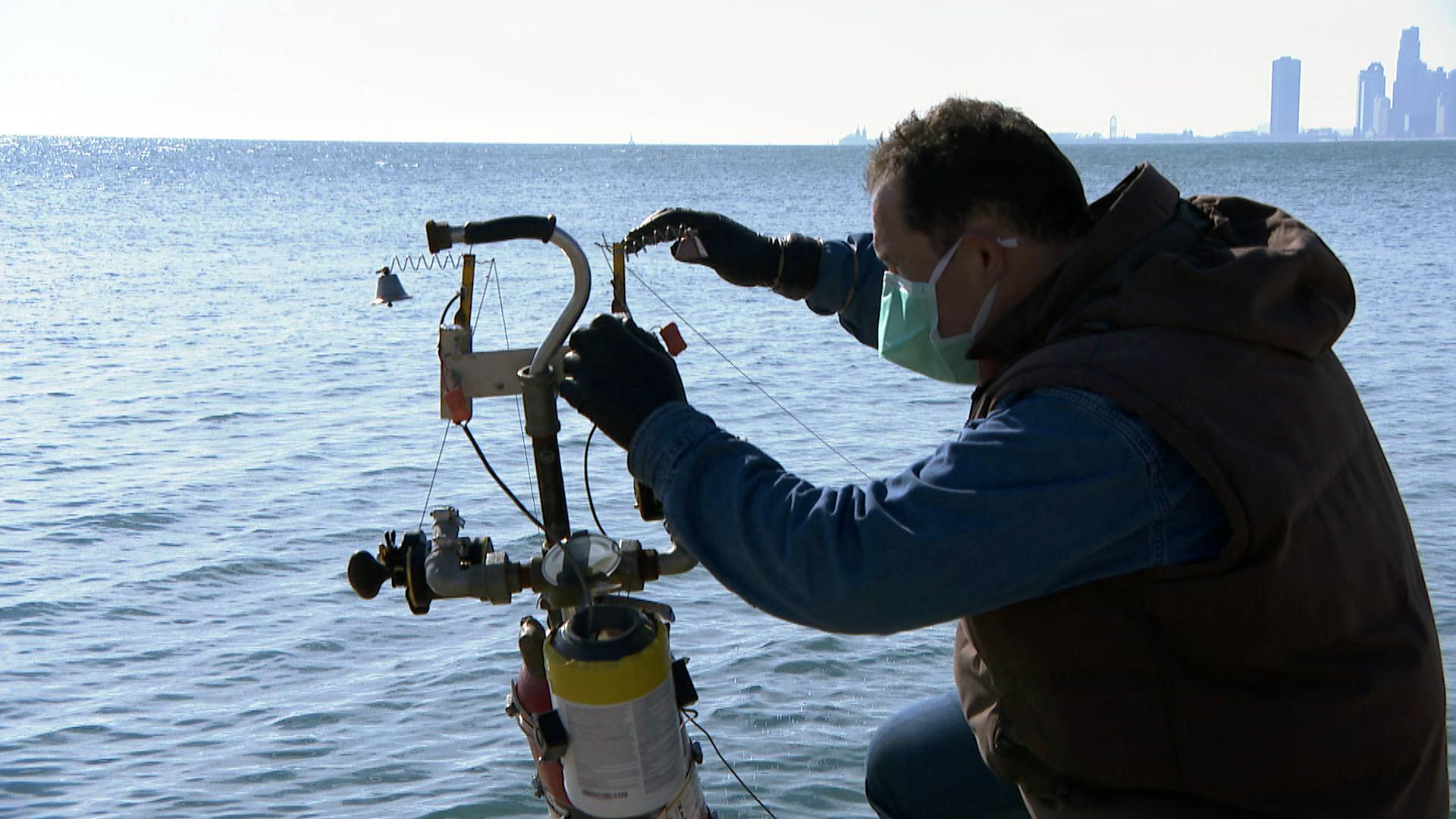 Florin Deleanu adjusts his powerline fishing setup. (WTTW News)
Florin Deleanu propels a fishing line into the air with the carbon dioxide burst of a fire extinguisher on Mar. 12, 2021, at Montrose Harbor. (WTTW News)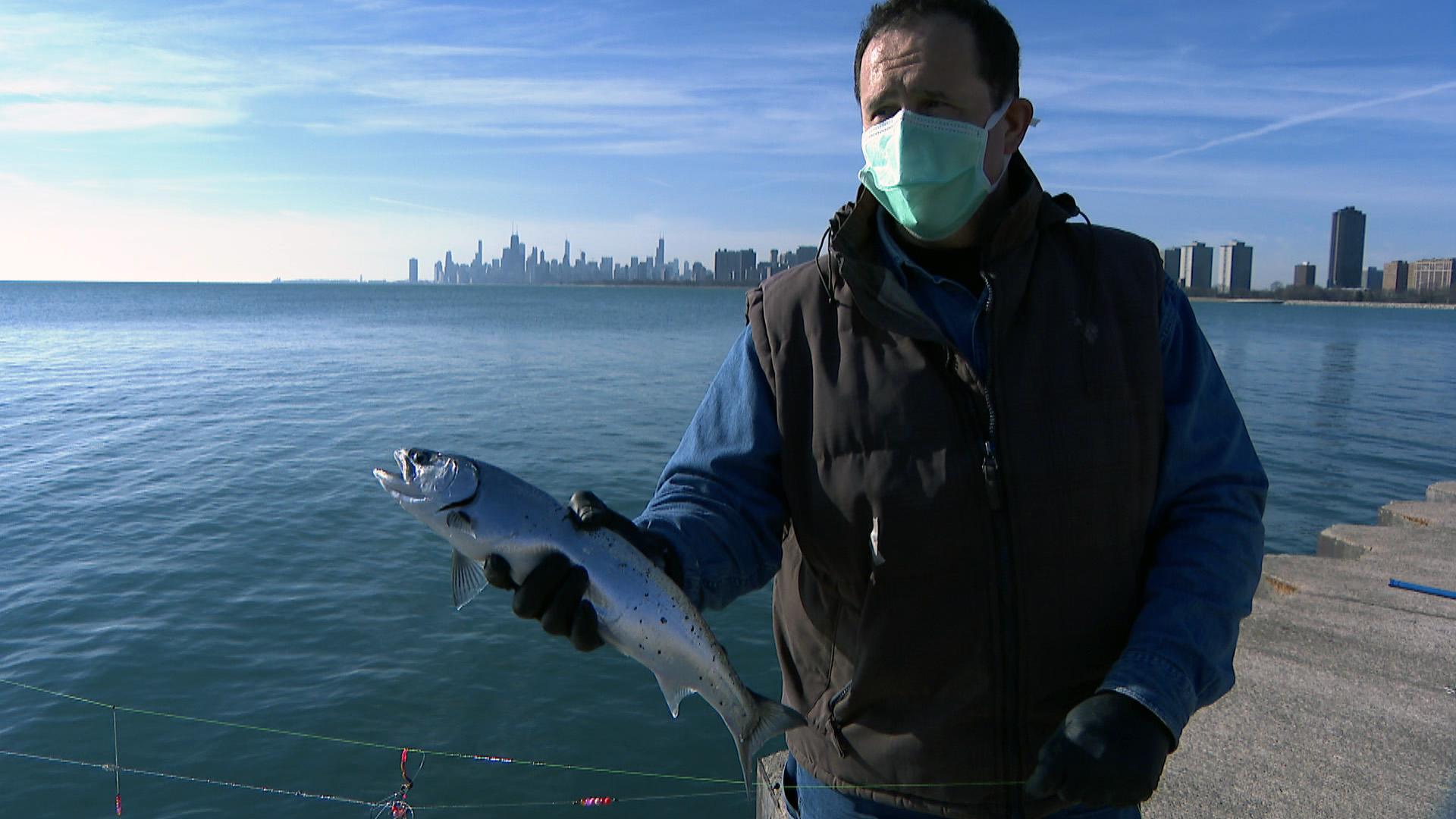 Florin Deleanu shows off a coho salmon he caught by powerline fishing. (WTTW News)