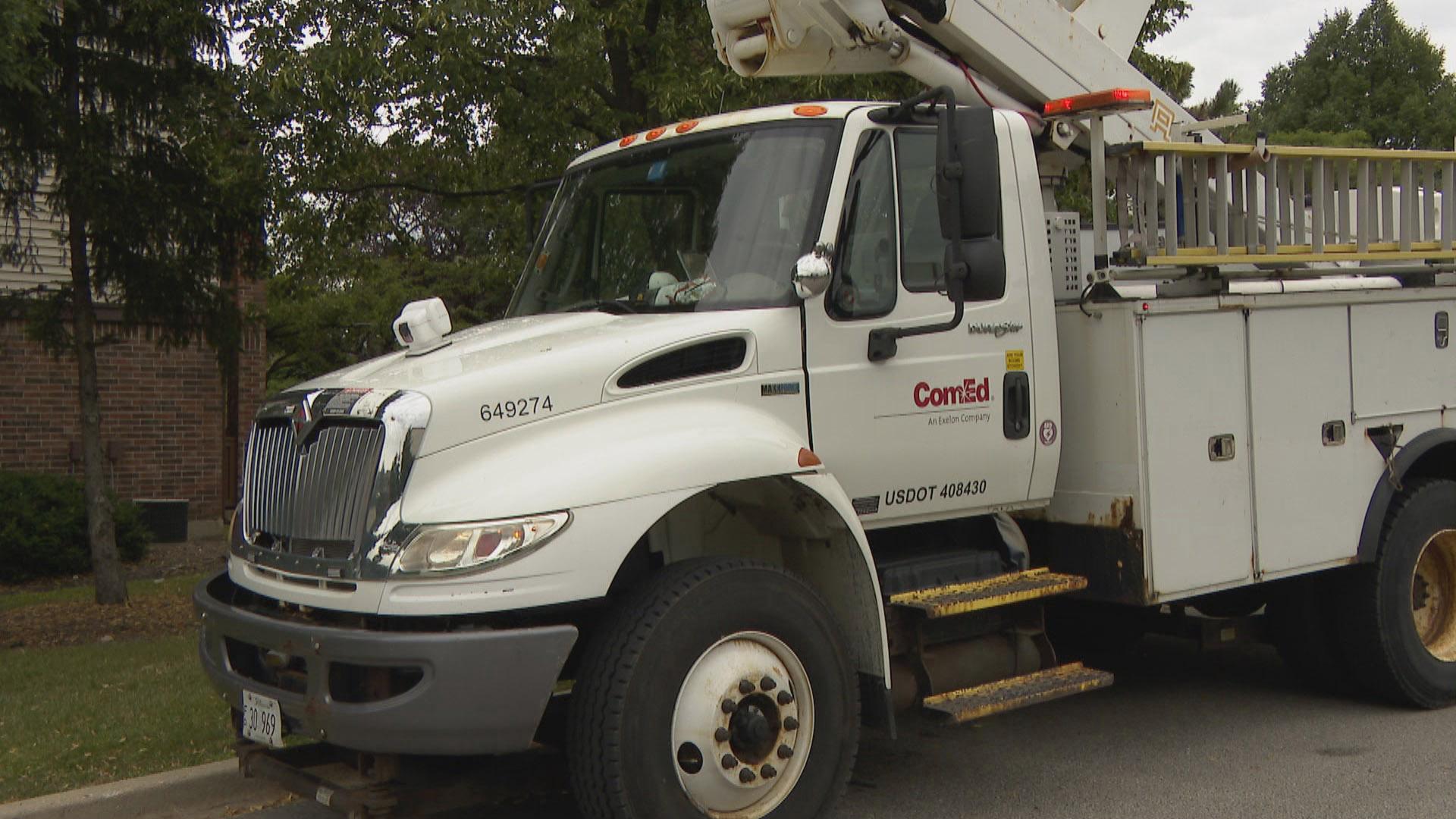 (WTTW News)
Starting April 1, state-regulated electric, natural gas and utilities may begin to disconnect customers who haven't paid their bills, according to Illinois Attorney General Kwame Raoul, who urged customers to contact their providers if they're facing financial hardship.
"Utility costs have become unsustainable for many Illinois households, particularly as individuals and families continue to struggle due to the financial impacts of the COVID-19 pandemic," Raoul said in a statement. "Over 800,000 ratepayers have utility arrearages and are potentially subject to having their service cut off. Unfortunately, a disproportionate number of these households are located in predominately minority communities."
The annual winter moratorium on utility disconnections expires March 31, and utility companies may begin to send disconnection notices to customers starting April 1, according to Raoul's office.
While Raoul's office has helped customers with past due balances, he says financial assistance is limited. "I urge consumers to contact their utilities before they get disconnected to learn about bill assistance and repayment options," he said.
The attorney general's office has worked with the city of Chicago and other consumer advocates to obtain relief for customers with past due balances until June 30.
According to the attorney general's office, people who are struggling to pay their utility bills can enter into deferred payment agreements with their providers to prevent a disconnection due to lack of payment. Households that earn less than 300% the federal poverty level, or less than $79,500 annually for a family of four, can enter into an agreement to pay the past due balance over 18 months with no money down. Households that earn more can enter into a similar agreement in which they pay the past due balance over 18 months, with 10% down.
All customers can renegotiate their deferred payment agreement with no penalty, and households that enter into a payment plan will not be disconnected before July 1, even if they miss a payment, according to Raoul's office.
The attorney general's office has additional resources for Illinois residents and Chicago residents about repayment and financial assistance options on its website.
Cook County recently launched a rental assistance program for suburban residents impacted by the coronavirus. Applications are available online until April 1 and those who need assistance paying their utilities can indicate that on their applications.
According to Raoul's office, customers who need assistance paying their utilities may be eligible for the Low Income Home Energy Assistance Program (LIHEAP). Limited funds are available on a first-come, first-served basis. For more information, including how to determine eligibility, visit the Illinois Department of Commerce and Economic Opportunity's website or call the LIHEAP hotline 877-411-9276.
Chicago residents should call 800-571-2332 or visit www.cedaorg.net. Chicago water customers can apply for the city of Chicago's Utility Billing Relief program by calling the Customer Service Center at 312-744-4426 or visiting their website.
According to Raoul's office, federal rental and utility assistance is expected to be available soon, and more information about that can be found on the U.S. Department of the Treasury's website.
Contact Kristen Thometz: @kristenthometz | (773) 509-5452 |  [email protected]
---