Chicago is pushing ahead with expanding access to COVID-19 vaccines, as officials announced Wednesday the city will enter phase 1C of the vaccination rollout March 29. Meanwhile, President Joe Biden has asked states to make all adults vaccine-eligible by May 1.
But local governments in the Chicago area say further expansion is entirely dependent on vaccine supply.
Dr. Rachel Rubin, co-lead of the Cook County Department of Public Health, says Chicago's suburbs hope to follow the city's lead into 1C shortly, but can't yet commit to a hard date.
"As of this coming Monday, we're moving into the 1B+ tier, because we have been able to vaccinate a fair amount of our 65-year-old and older residents of the county," Rubin said. "And we hope to move into the 1C phase shortly thereafter ... we want to see how things go when we expand to 1B+ this coming week."
So far, about 20% of suburban Cook County residents have received at least one dose, and just over 10% are fully vaccinated. That data does not include Evanston, Oak Park, Skokie and Stickney, which report numbers through their own health departments.
So far, Rubin says she'd give the county vaccine rollout a "B-plus."
"I think we've rolled out vaccine quite efficiently and quite fast, and the limiting step has really been supply of vaccine at this point," she said.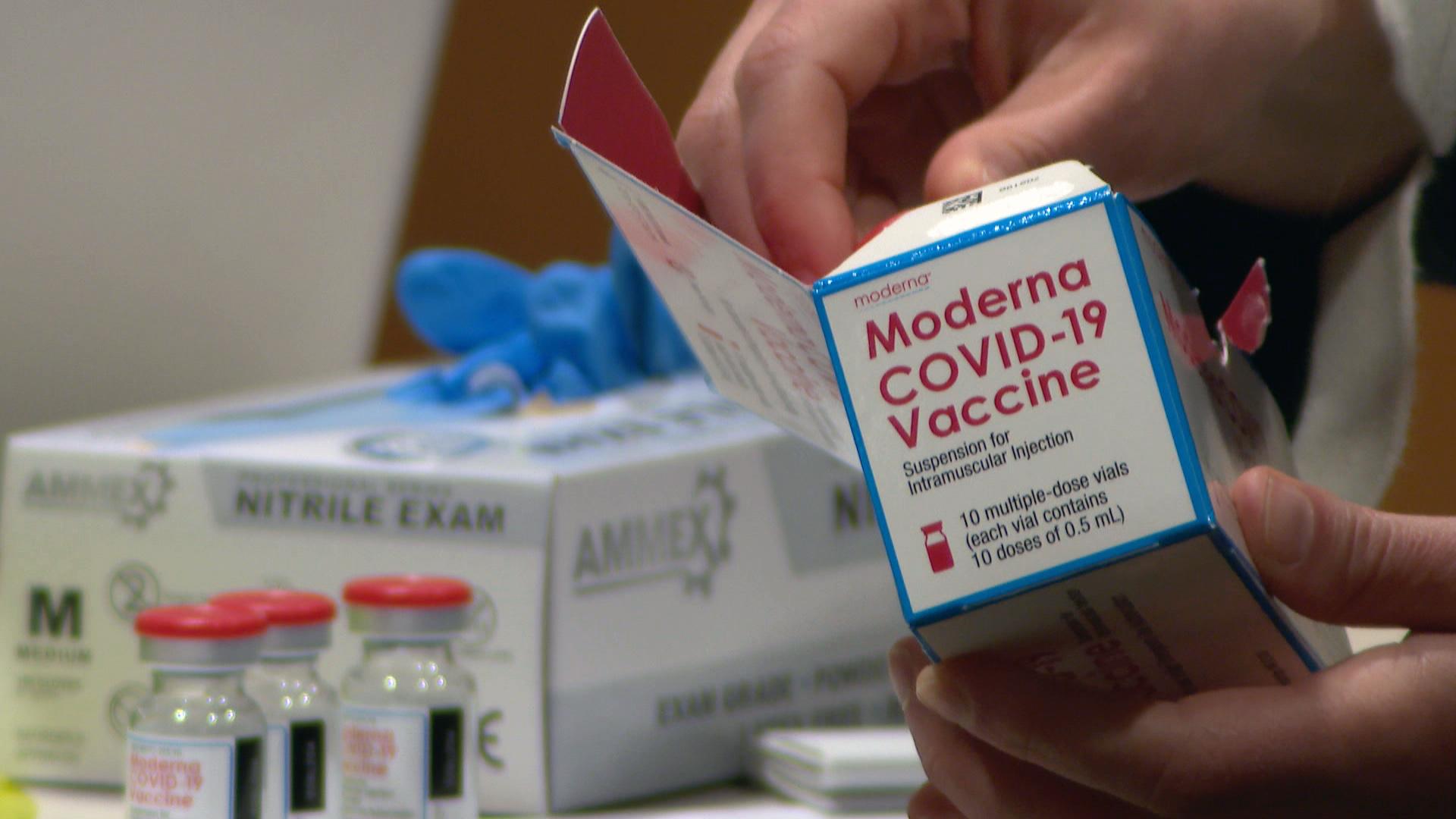 The city is expanding access to COVID-19 vaccines. (WTTW News)
Last week, Cook County launched a pop-up pilot program to expand vaccine access to communities that might not be able to easily access mass vaccination sites across the region.
"We're bringing the vaccine to where people are. We know that ... our Black and Brown communities, our under-resourced communities, they don't have the transportation to get to these big mass sites," Rubin said.
In late 2020 and early 2021, managing the COVID-19 pandemic also became intensely personal for Rubin. In a span of just a few weeks, she lost both of her parents to the virus.
Rubin says the experience makes her "more dedicated to this work."
"I stand with everybody that has lost family members and friends and community neighbors to this pandemic. Nobody has been untouched by this worldwide, and certainly my own personal tragedy is no less than anybody else," she said. "It just spurs me on to continue this work as best I can."