Ma Rainey made history as the "mother of blues." Movie watchers get an earful of her music and her story in the film "Ma Rainey's Black Bottom," which depicts a recording session in 1920s Chicago.
Not too far from Chicago, history is being made by a native of Gary, Indiana, who is one of the first Black women to be nominated for an Oscar in makeup and hairstyling.
Mia Neal, the hair department head for the film "Ma Rainey's Black Bottom," is making Oscar history alongside her colleague Jamika Wilson as the first Black women to be nominated in makeup and hairstyling.
"You go to work, you do your job, and especially when you work behind the scenes, you're not used to having anything in the spotlight," said Neal. "So, for that to happen at this caliber, it's unbelievable."
Part of Neal's job was nailing down the look of Rainey, played by Viola Davis. What made it difficult is that there are only about seven photos of Rainey, and Neal said she could only find two. Working with this limited information, she found out that Rainey wore horsehair wigs—and that came with some surprises.
"It was the first time I made a wig out of horsehair, which is nothing like human hair," Neal said. "And I had no idea that it was going to show up covered in lice and manure, so that was interesting."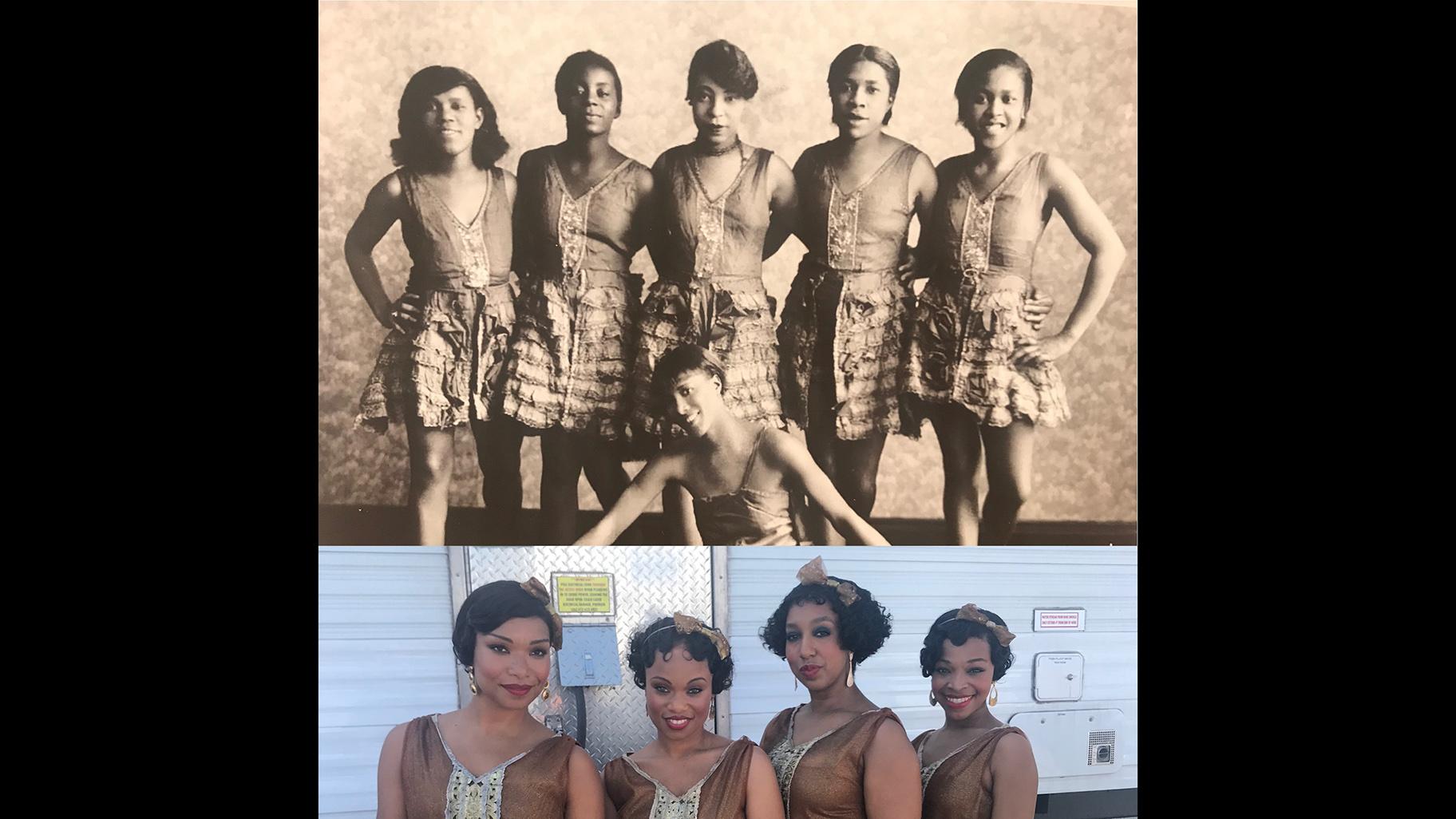 A reference photo, above, for inspiration and the results, below, of Mia Neal's work on the set of "Ma Rainey's Black Bottom." (Courtesy of Impact24)
Through styling her hair and research, Neal learned how complex Rainey was. She was someone who put herself out there no matter the obstacles, Neal said. A woman ahead of her time.
"She didn't follow any rules, which is just highly respected when you think about a woman, in the '20s, a woman of color, all boundaries broken," Neal said. "She had a husband and a girlfriend; she wore fur coats in the summertime."
When asked about her historic nomination and a lack of diversity in the film industry, Neal said that things are changing. People in the industry have inherited a mess, she said, but there's a movement to change that.
"Evolution is inevitable, and anything that has ever resisted evolution, no matter how big or how small, is now extinct," Neal said.
---