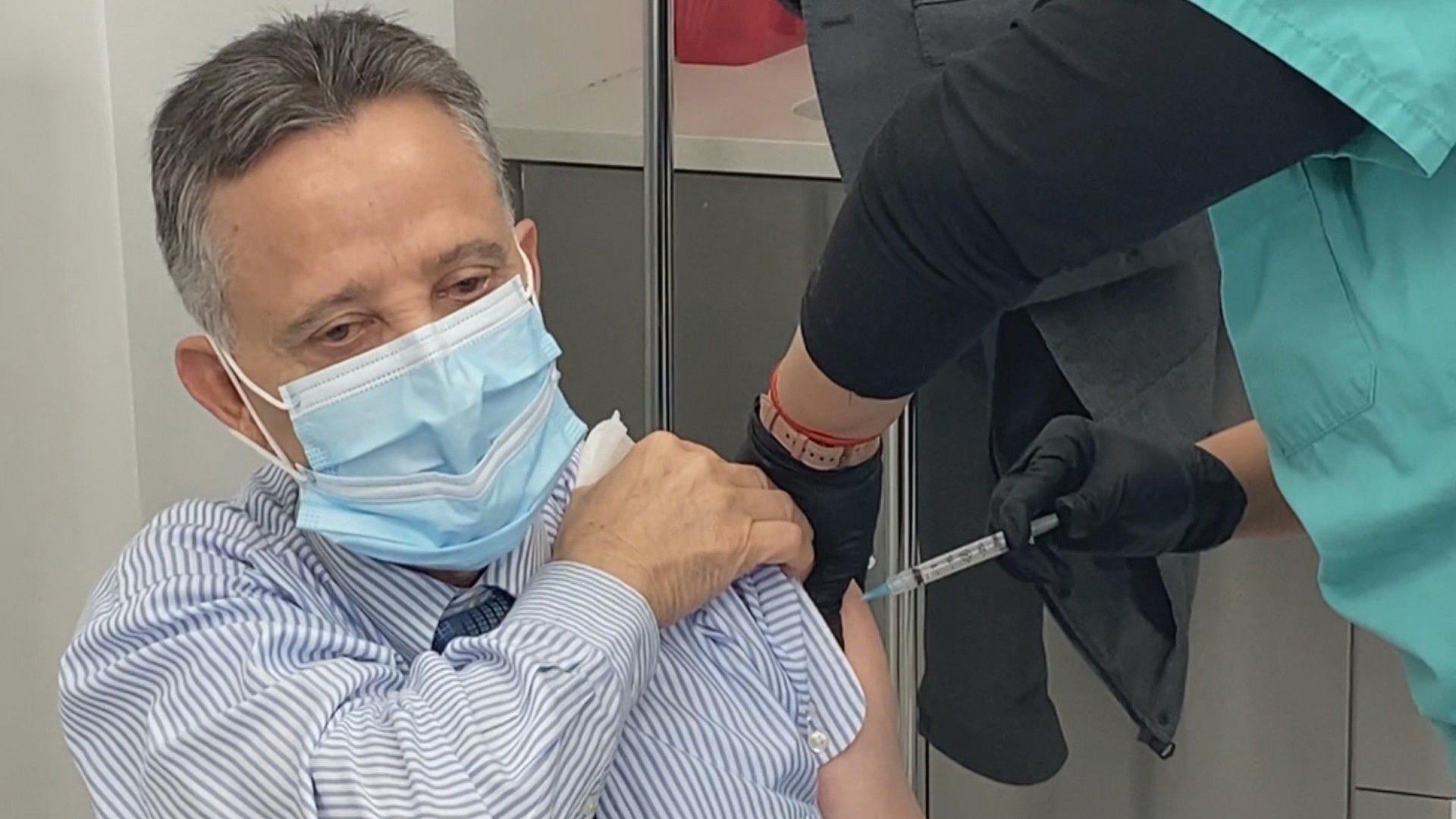 (WTTW News)
While Chicago still needs nearly 500,000 doses of the COVID-19 vaccine before it is ready to move into the next phase of its vaccination rollout, the head of the Chicago Department of Public Health believes the city could be ready to make that jump by the end of next month.
With the federal government ramping up its vaccine distribution efforts and the potential of a third COVID-19 vaccine becoming available as soon as next week, Chicago Department of Public Health Commissioner Dr. Allison Arwady said Thursday that Chicago could be ready to begin vaccinating more groups of residents in March.
"I think March is going to be a major month for us here in Chicago," she said on a call with reporters Thursday afternoon. "I think things are on track and I'm feeling optimistic that really each week, as we move ahead, is gonna be easier for Chicagoans to be able to access vaccines. We'll get a big chunk of this group done in March and then be able to move ahead to folks with underlying conditions and these other front-line essential workers and keep growing from there."
Chicago still needs 494,750 first doses to wrap up phase 1B of the vaccination rollout, which includes residents age 65 and older, as well as front-line essential workers. The city previously estimated it could be ready to move into the next phase by March 29.
Arwady said the city will continue to prioritize elderly residents, in large part because of the impact those vaccinations have on preventing deaths. According to Arwady, one COVID-19 death is prevented for every 49 people over the age of 80 who are vaccinated.
Compare that to the 18-29 year old age group, where it takes 17,241 vaccinations to prevent a single COVID-19 death, Arwady said.
"In terms of preventing those severe outcomes, like hospitalizations and deaths, we think about really starting with the older Chicagoans," she said, "and then being able to expand to folks with underlying conditions."
(Chicago Department of Public Health)
During the call, Arwady declined to comment on reports that parking lots at the United Center will be used as mass vaccination sites, but she did say the city has selected PRISM Health Lab to help operate the city of Chicago's large COVID-19 vaccination sites.
Chicago's positivity rate (3.0%) is at its lowest since last March, while the city's daily COVID-19 case count (254 per day) is down 25% since last week, according to CDPH data.
And Arwady believes additional help will come from the new Johnson & Johnson vaccine, which could be authorized by the FDA for emergency use as early as this weekend.
The FDA's analysis found that, in the U.S., the Johnson & Johnson COVID-19 vaccine was 72% effective at preventing all COVID-19 and 86% effective at preventing severe cases of the disease. While there is still a chance a vaccinated person could get sick, this suggests they would be much less likely to need hospitalization or to die from COVID-19.
Both of the mRNA-based Pfizer and Moderna vaccines require two shots. The Johnson & Johnson vaccine requires only a single dose. This is key when vaccines are in short supply.
The Johnson & Johnson vaccine can also be stored at much warmer temperatures than the mRNA vaccines, which must be shipped and stored at below–freezing or subzero temperatures and require a complicated cold chain to safely distribute them. The Johnson & Johnson vaccine can be stored for at least three months in a regular refrigerator, making it much easier to use and distribute.
Should the Johnson & Johnson vaccine be approved, there will still likely only be a few million doses available nationwide in the early going before production ramps up, Arwady said, just as it did with the other two vaccines.
"At this point anything that brings additional vaccines to Chicago is fantastic news to Chicago," Arwady said. "Certainly a one-shot vaccine offers us the ability to have more people protected."
The Associated Press contributed to this report.
Contact Matt Masterson: @ByMattMasterson | [email protected] | (773) 509-5431
---