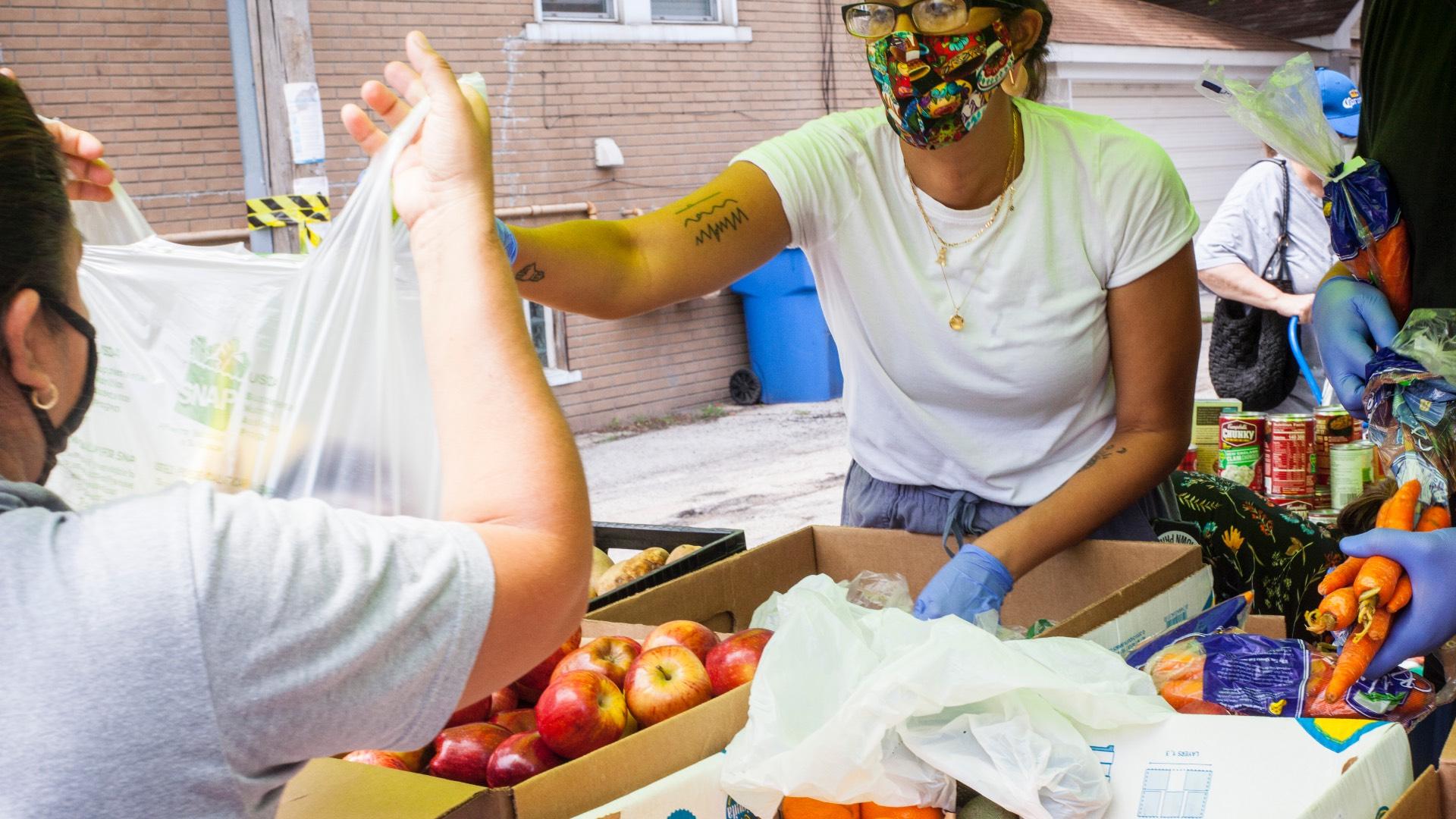 Volunteering looks different during the pandemic, but organizations still need help. (Courtesy of Northwest Side Solidarity Network)
In February 2020, an annual volunteer expo hosted at the Peggy Notebaert Nature Museum drew 2,500 attendees, on top of representatives from the scores of participating nonprofit organizations and social service agencies.
Given all of the COVID-19 mitigation restrictions still in place, it's impossible to conceive of such an event taking place in 2021. But organizers at the nature museum are giving it a go. Virtually.
A Zoom edition of the Chicago Volunteer Expo, founded in 2013, will take place 10 a.m.-4 p.m. Sunday and will be split into three two-hour sessions. Pre-registration is required to attend, with one-third of the available slots already taken.
"If we have three full sessions, it's going to be a wild day," said Zack Ater, senior director of guest experience and engagement at the museum. "I like to think we're prepared for that."
After surveying past participants, the museum decided the expo was too important to cancel, given the scale of its one-stop shop approach to volunteer recruitment, Ater said.
"Back in the fall, we asked ourselves, 'What is the need for volunteers?' We sent the survey out and got a strong response that organizations have opportunities," he said.
The overarching message was that while volunteering looks different during the pandemic, organizations still need support.
"The goal of the expo is connecting organizations with volunteers, and we felt like we should listen to them," said Ater.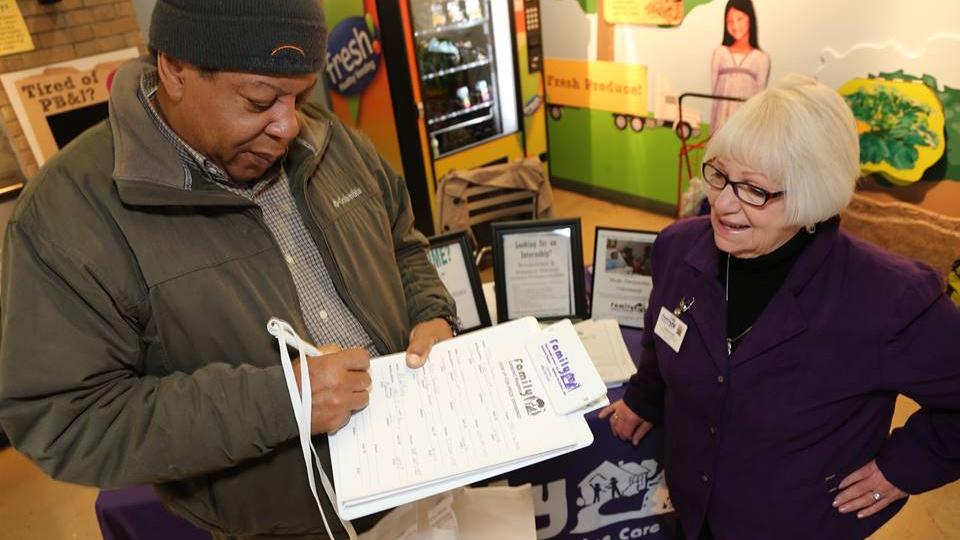 One-on-one interaction at last year's volunteer expo (pictured) are being replaced with Zoom break-out rooms. (Philip Rudolph / Chicago Volunteer Expo)
Housing Opportunities for Women (HOW), which provides housing and wraparound services to homeless individuals, is one of the organizations taking part in this year's expo. 
"Volunteers are a huge part of what we do, from serving as board members to sorting in-kind donations — it runs the gamut," said Mary Coy, HOW's director of development. "So much of our work was face-to-face, and our model has had to adapt. We've had to find new ways to engage volunteers in that new normal.
Several of HOW's volunteer opportunities are well-suited for these socially distanced times, she said. Mock employment interviews can be conducted remotely with HOW's clients, as can webinars on topics like financial literacy. HOW also encourages volunteers to lead "teach a skill" classes, such as yoga or painting.
Outdoor volunteer activities including gardening and cleanups at HOW's buildings have been manageable during the pandemic, as well, said Coy.
Andrea Lee of UCAN Chicago, which provides a host of services to at-risk youth and young adults, echoed the need to rethink how best to harness the power of volunteers in the last year.
All but one corporate group canceled its volunteer outing with UCAN in 2020, and many of its typical activities, such as creating indoor murals, weren't possible. At the same time, UCAN received an influx of interest in its work in the aftermath of George Floyd's murder and the protests that followed. 
"People have been interested in virtual volunteering, but our youth are tired of being in Zoom rooms," said Lee.
Instead, UCAN has taken the lead on community-based projects in North Lawndale, from serving up soup to residents, to coordinating cleanups and taking part in events such "Light Up Lawndale" over the holiday season. "We have the capacity to schedule events, get supplies and organize people," Lee said.
The real value of volunteers is more than the tasks they accomplish, said Lee and Coy.
"A main objective of ours is also to provide a window into what the life of a kid might be in DCFS," said Lee. "Those types of lives are often quiet and hidden. This provides more understanding."
In many ways, volunteers are an organization's greatest ambassadors, said Coy.
"We are always trying to figure out ways to broaden our base of supporters, to share with more people who we are and what we do," she said. "When a volunteer posts things to their (social media) network, we have a wider base of people advocating for our work."
Taking part in the virtual expo are more than 75 nonprofits whose causes range from the arts to the environment to social justice. Attendees will be able to connect with the organizations individually through break-out rooms.
Ater and his team walked organizations through the process during a rehearsal earlier in the week to work out any technical difficulties.
On the attendee side, people will log in to their chosen session, they'll watch an introductory presentation, and then it's off to the break-out rooms, he explained. Attendees are encouraged to look over the exhibitor list in advance to create a "must-meet" list.
Exhibitors have been coached to run through their two- to five-minute spiels on a continuous loop, sharing links and fielding questions in Zoom's "chat" feature.
"Is that going to work perfectly? No. And that's OK," said Ater. 
Coy said she's optimistic the virtual expo will prove a worthy substitute for the in-person fair.
Though there's nothing quite like standing across a table from a prospective volunteer, making eye contact, and sharing your passion for your organization's work, "We're going to do our best to simulate that," she said. 
Contact Patty Wetli: @pattywetli | (773) 509-5623 |  [email protected]
---