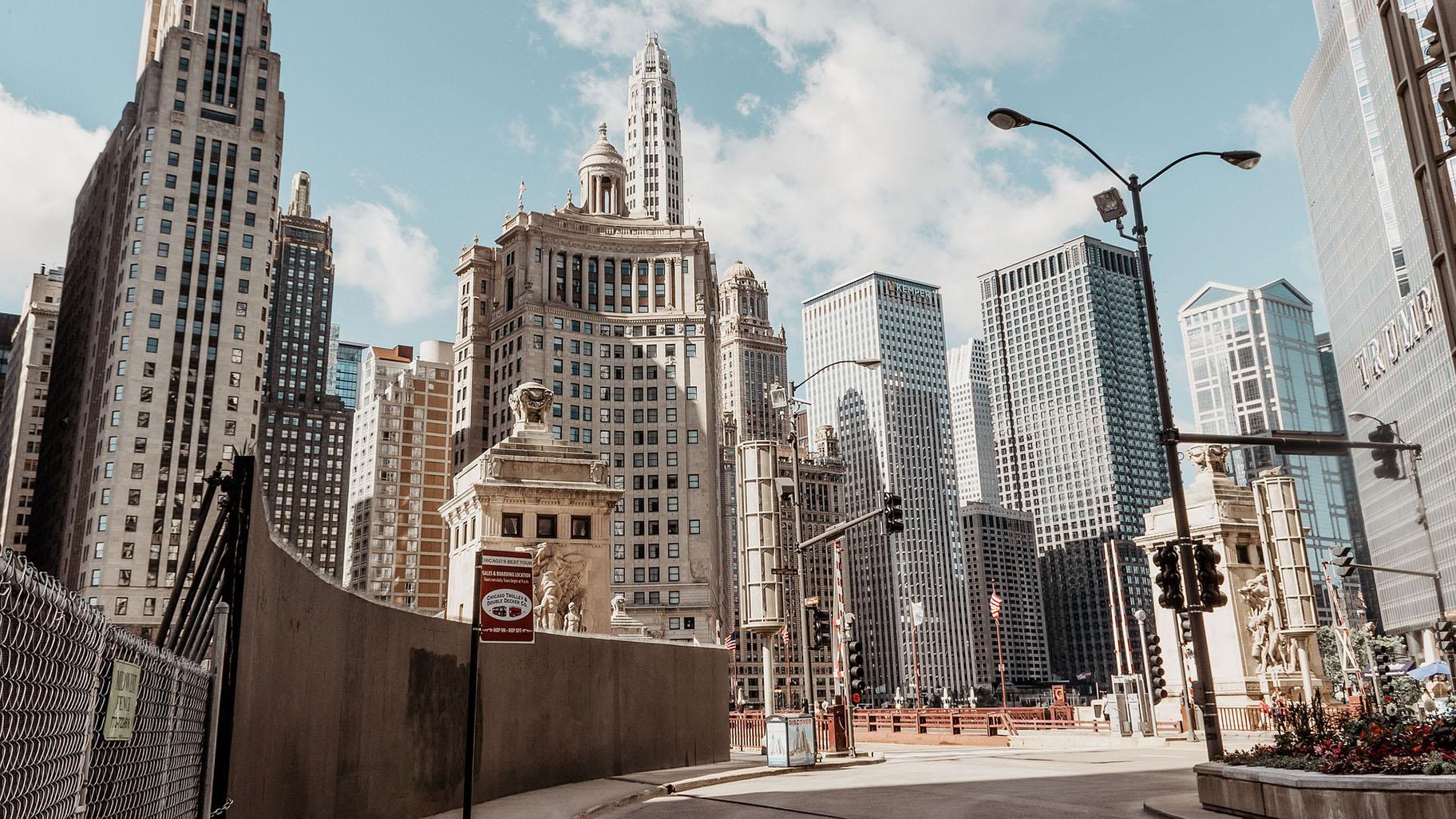 (Jürgen Polle / Pixabay)
The city of Chicago spent $367 million on employee overtime in 2020 — 14 % more than in 2019, even after Mayor Lori Lightfoot vowed to rein in spending to confront a massive budget crisis that triggered a property tax increase.
Since the city earmarked approximately $180 million in 2020 for overtime costs for all city departments, the final bill is more than double what the city budgeted, according to city data.
In all, the city's overtime bill soared by $45.5 million from 2019 to 2020 as officials scrambled to respond to the coronavirus pandemic, massive protests and unrest caused by the death of George Floyd in Minneapolis police custody and a presidential election.
Without those "unpredictable and unplanned events," the city's overtime spending would have come in closer to approximately $200 million, city officials said.
Budget Director Susie Park said that the city made good progress in reining in spending on overtime in the early months of 2020 with monthly meetings as well as new policies restricting the approval of overtime.
"I'm hopeful we can pick that back up in 2021," Park said. "We did make good headway."
In all, the unprecedented events of 2020 added $159 million to the city's overtime tab, boosting the final cost by 43%, according to city data. 
The protests and unrest that swept the city for days starting May 29 cost the city $85 million in overtime, according to city data.
Responding to the pandemic cost the city $60 million in overtime costs, while preparing for violence connected to the Nov. 3 presidential election cost the city $14.4 million, even though the city remained peaceful after Democrat Joe Biden defeated Republican Donald Trump.
Members of the Chicago Police Department earned more overtime than employees of any other department in 2020, banking $177.5 million. That represents a 27% increase as compared with the final bill for 2019, according to city data.
The city budgeted $95 million to pay members of the police department to work more than eight hours a day or 40 hours a week in 2020.
There were 769 murders in Chicago in 2020, more bloodshed than in all but one year in more than two decades, according to city data.
Lightfoot has vowed to reduce police overtime, saying the city can no longer afford to give the department a blank check as it did in years past.
In 2017, Inspector General Joseph Ferguson found that the Chicago Police Department wasted millions of dollars on overtime, fueling officer burnout, and suggested a series of changes.
"There is always room for improvement" when it comes to overtime spending in the Chicago Police Department, Park said, praising Superintendent David Brown for participating in that effort.
In 2019, the city spent approximately $140 million on overtime for the Chicago Police Department, records show.
The largest increase in overtime spending in 2020 came from employees in the Chicago Department of Public Health, which spent $1.2 million on overtime — a 914% increase from 2019, according to city data.
Since those costs were related to responding to the COVID-19 pandemic, most will be covered by federal relief funds, Park said.
Approximately $10 million of the city's overtime bill in 2020 will be reimbursed by the federal government, Park said.
The amount of overtime paid to members of the Department of Streets and Sanitation soared 27%, as Lightfoot ordered as many as 300 garbage trucks, salt spreaders, snow plows and water trucks to protect the city's commercial districts by blocking streets during periods of civil unrest, according to city data.
Lightfoot developed that plan in the wake of unrest that swept the city after Floyd's death, and used it again in early August when a second wave of unrest damaged businesses downtown and on the North Side and after a Kentucky grand jury did not charge police officers involved in the killing of Breonna Taylor. 
Streets and San also had to respond to the derecho that swept the city on Aug. 11, toppling more than 7,000 trees, boosting the department's overtime tab, Park said.
In all, Streets and San employees earned $20.5 million in overtime, according to city data.
The Department of Transportation also participated in that effort, and its overtime spending jumped 15%, according to city data.
Members of the Chicago Fire Department earned $95 million in overtime, the second most of any department, an 11% increase from 2019, according to city data.
Contact Heather Cherone: @HeatherCherone | (773) 569-1863 | [email protected]
---