Akosua Haynes, 13, has wanted to be a professional cellist for as long as she can remember. She's been playing for the last nine years.
"It doesn't have to feel like some rich person's sport to play violin or cello, it can be for everyone," Haynes said.
With a passion for music and science, her interests in both align with the mission of the Chicago Musical Pathways Initiative: to help students pursue careers in music and excel in higher education. 
Project manager James Hall says the program serving students in grades six through 12 is debunking myths along the way.
"A common misconception is that a degree in music means they won't have a career, which isn't true," Hall said. "There's a lot of different ways to support yourself financially while fulfilling yourself artistically."
The program kicked off its first year just before the pandemic hit. But that didn't prevent it from offering a number of virtual resources to ensure students are prepared for that next step.
"They play in youth orchestras, summer camp, private lessons and master classes," Hall said. "That's why it's important to work with organizations. It provides essential experiences that we want our students to have."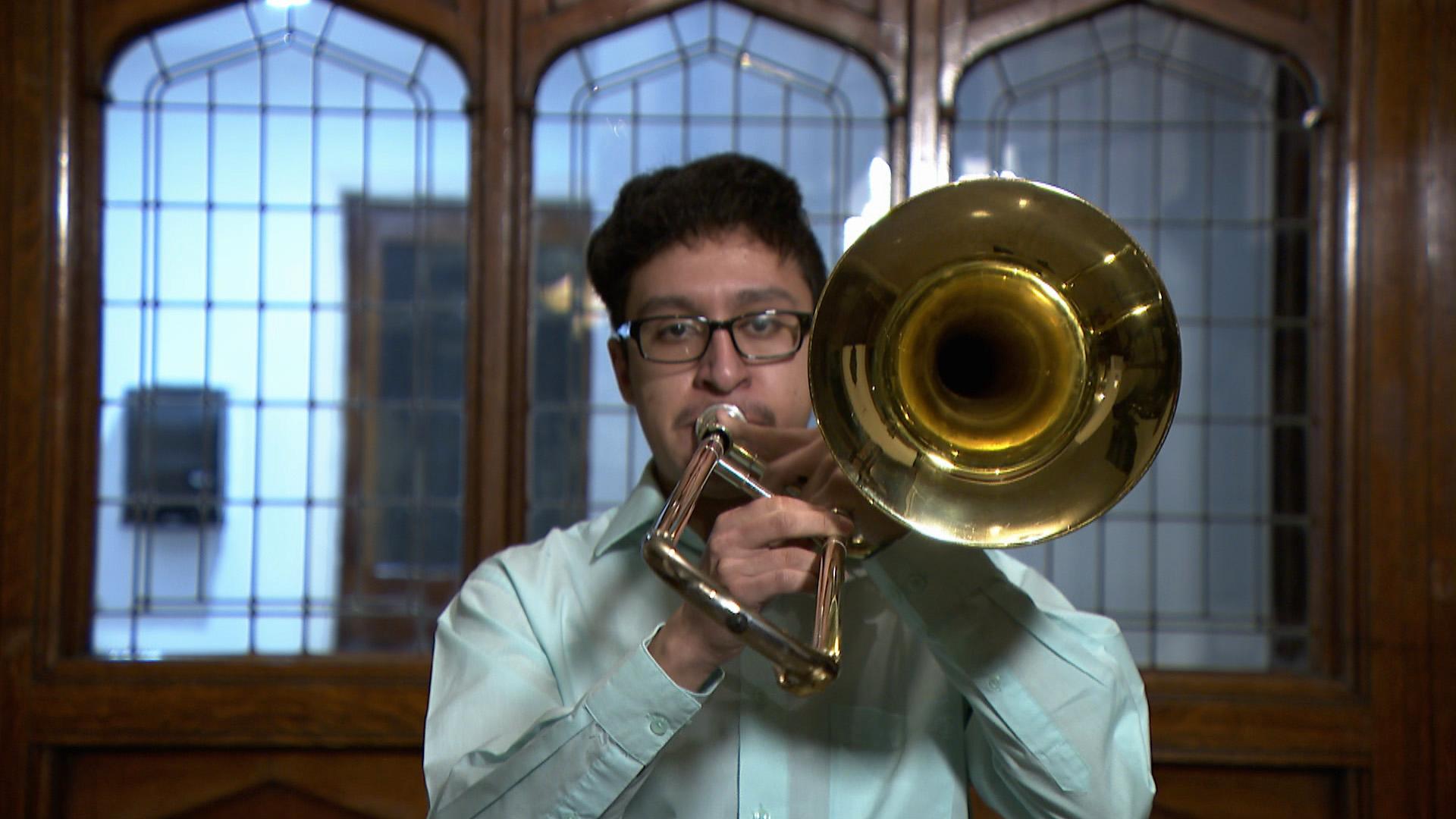 (WTTW News)
These experiences are possible because of partnerships the program has with music entities throughout the Chicago area. That's where mentors for the students are found. 
Akosua says she and her mentor have a mutually beneficial relationship.
"We do regular Zoom calls where I practice with her and she practices with me, and we kind of both give each other advice," she said.
Despite being practically raised in music programs similar to CMPI, Akosua says her experience in this program has been a little bit different, and recalls how she felt after her first performance as a student fellow.
"I kind of felt like it was some kind of initiation after my first performance, but I realized I was always a part of that family," Akosua said. "It didn't need to be a big initiation, just me performing around family and friends. It doesn't need to be a big thing."
"We want our students in the future to feel comfortable bringing their whole selves to their work and a big part of that is representation," Hall said. "Being around people from similar backgrounds who make you feel comfortable being yourself."
---
More on this story
Applications for the CMPI 2021-2022 season are now open but close on Friday. Visit their website for details.
Follow Angel Idowu on Twitter: @angelidowu3
---
Angel Idowu is the JCS Fund of the DuPage Foundation Arts Correspondent.
---