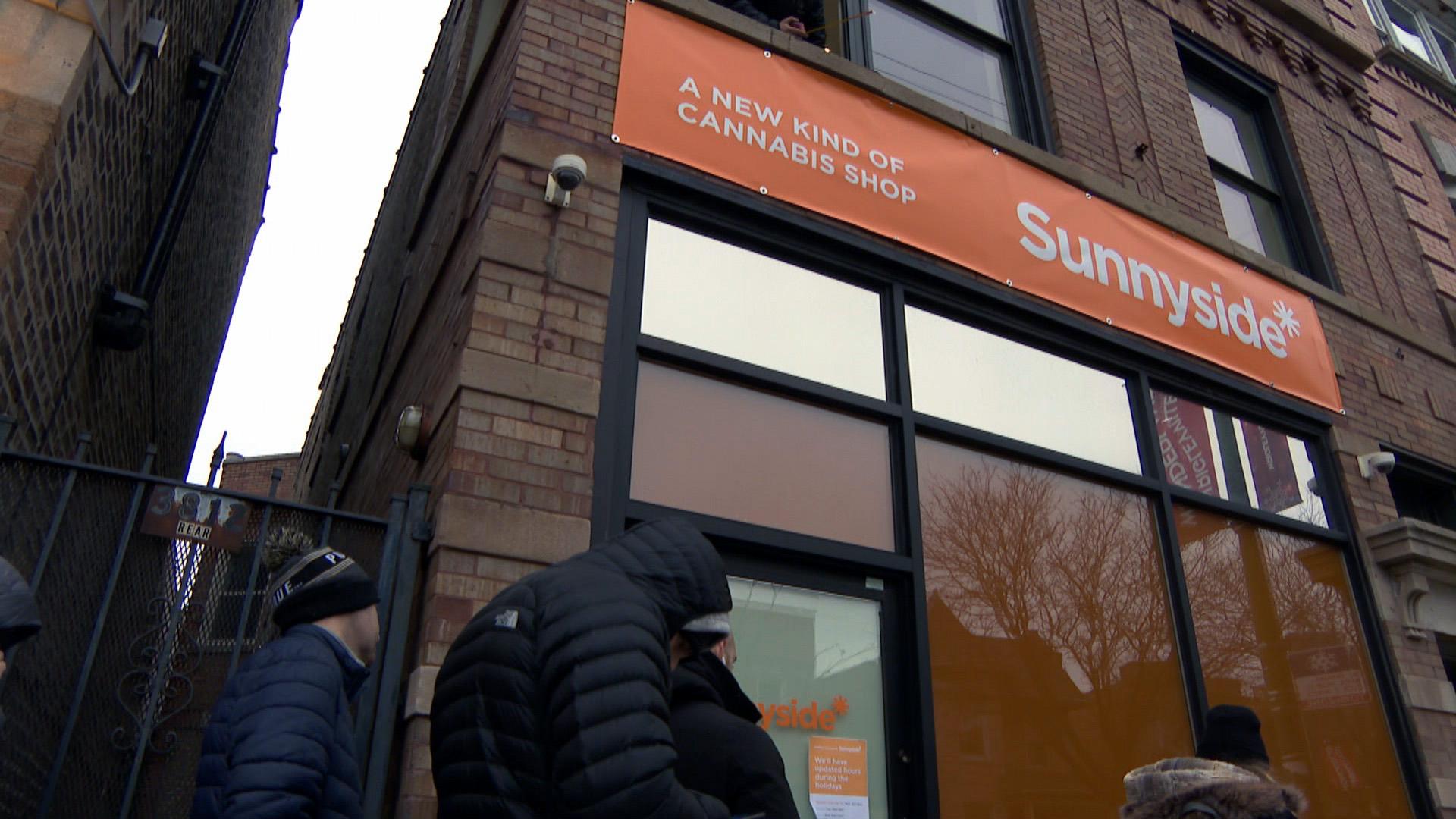 Workers put the finishing touches on the Sunnyside dispensary in Lakeview on Dec. 30, 2019, just two days before recreational marijuana became legal in Illinois. (WTTW News)
Mayor Lori Lightfoot extinguished a proposal on Wednesday from one of her City Council allies to allow cannabis to be sold legally downtown and in the Loop, telling reporters "we're not turning Michigan Avenue into the pot paradise."
When the city allowed legal sales of cannabis to begin Jan. 1, 2020, pot shops were prohibited from opening downtown and in the Loop amid concerns it could make the city's central shopping district less attractive to deep-pocketed families and tourists looking for G-rated fun.
"My concern about the effect on the shopping and tourist jewel of our city really has not changed one whit since the fall of 2019 when we first started wrestling with this issue," Lightfoot told reporters after Wednesday's City Council meeting.
Ald. Brendan Reilly (42nd Ward), who was tapped by the mayor to serve as president pro tem of the City Council, introduced a measure Wednesday to lift that ban. 
Reilly opposed the ban when the rules were first proposed by the mayor, and vowed to revisit them, even after Lightfoot agreed to shrink the area where pot sales are banned.
Reilly did not return a message seeking comment from WTTW News on Wednesday.
Lightfoot indicated that she considered the issue off the table until lawsuits challenging a state law that earmarks 75 cannabis dispensary licenses for Black and Latino entrepreneurs as part of efforts to reverse the damage caused by the racist enforcement of drug laws are resolved.
That will likely take years, Lightfoot said.
Six new pot shops have been licensed in the city since the legalization of cannabis in Illinois — and all but one is just outside the banned zone, according to state records.
Contact Heather Cherone: @HeatherCherone | (773) 569-1863 | [email protected]
---