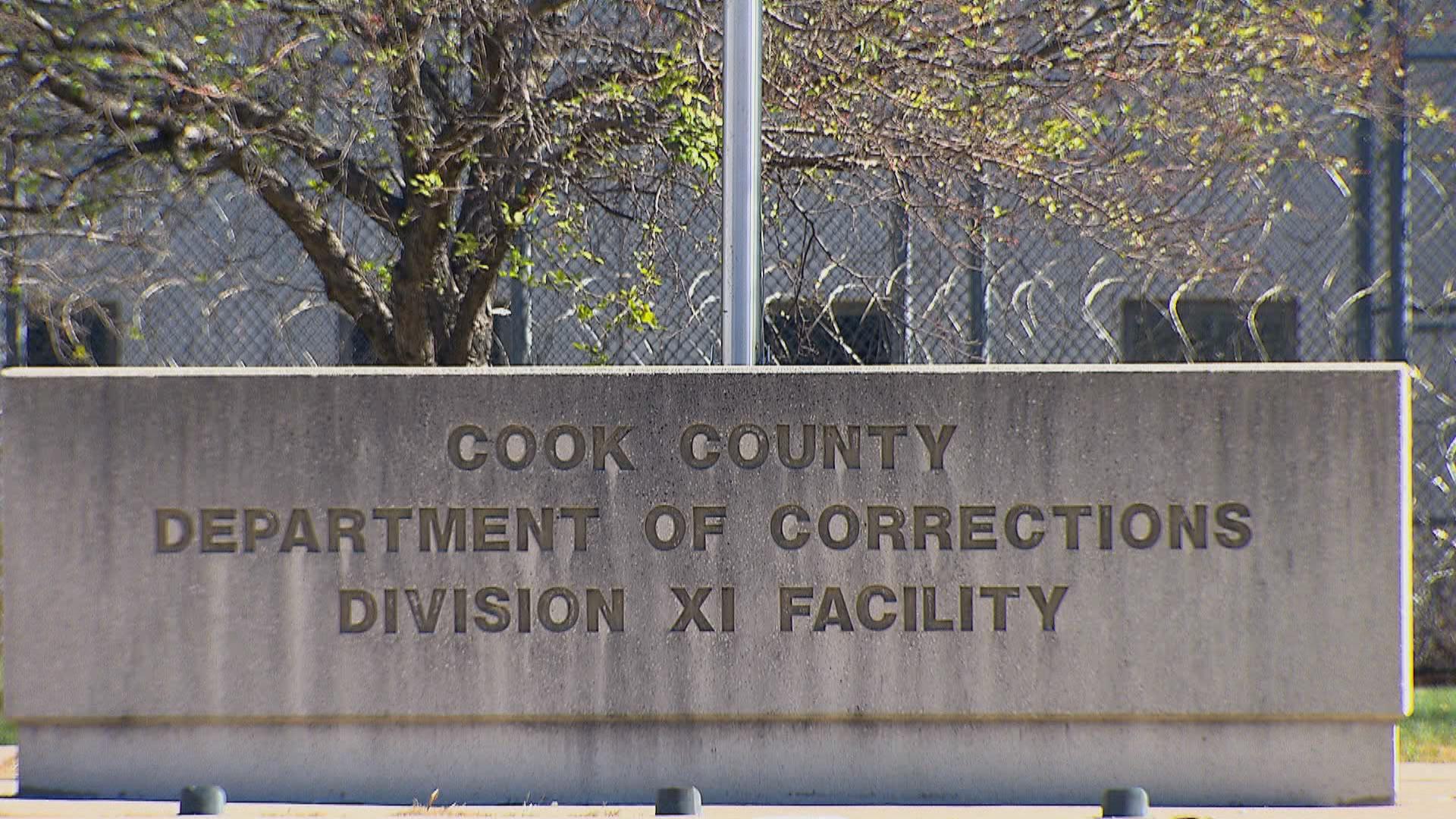 Cook County Jail (WTTW News)
Some of the driving forces behind new legislation that will abolish cash bail in Illinois believe the bill could be used as a blueprint for other states looking to reform their own laws governing pretrial incarceration.
Illinois is poised to become one of the first states to eliminate cash bail in January 2023 after the state legislature passed a sweeping criminal justice reform bill earlier this month. Now proponents who pushed for that change hope the measure can be used to reform pretrial services elsewhere.
"If anybody wants a model piece of legislation, let's make it," state Sen. Robert Peters (D-Chicago), who sponsored the bill, said during a press call Monday with The Appeal, which conducts reporting and analysis on issues of criminal justice and policing.
"We cannot cede who's allowed to define public safety for us," he added. "For too long, we've allowed law enforcement to tell us what it means to have a safe community, even though many of them don't live in our community to begin with. So I think the first part about trying to pass transformative pieces of legislation like this is that organizations, legislators and folks who are working on policy understand it is on us to find the safety that we need in our community."
Peters noted he's already spoken to a state legislator from Pennsylvania about adopting a similar measure there.
The massive bill includes several other criminal justice reforms, including allowing for anonymous complaints to be made against police officers and requiring law enforcement across Illinois to be licensed by the state and outfitted with body cameras.
If signed by Gov. J.B. Pritzker, the bill would allow defendants in criminal cases to be detained pretrial only if they are deemed a flight risk or a risk to the community; they would no longer be required to pay a certain amount of money to be released from jail.
The push to end cash bail has gone on for years, led in part by groups like the Chicago Community Bond Fund and the Illinois Justice Project.
Sharlyn Grace, the executive director of Chicago Community Bond Fund, said the way pretrial incarceration has worked in Illinois and across the country has been in most cases "blatantly unconstitutional."
"The presumption of non-monetary release is supposed to be the case," she said. "It's supposed to be the case that it's very hard for the government to take away our freedom when we haven't been convicted of anything and to jail us. Reality is, it's been very easy. That is changing around the country."
Cook County State's Attorney Kim Foxx applauded the bill's passage, saying defendants will no longer be punished simply for being poor. But many of her colleagues across the state struck a different tone.
The Illinois State's Attorneys Association criticized the legislation, as did law enforcement organizations like the Fraternal Order of Police Lodge 7 — which represents rank-and-file officers with the Chicago Police Department — and the Illinois Law Enforcement Coalition.
They said the legislation will make Illinois "less safe" as it "ties hands of police officers while pursuing suspects and making arrests, and allows criminals to run free while out on bail."
State Rep. Justin Slaughter (D-Chicago) noted that opposition and said he and other legislators will continue collaborating with law enforcement and state's attorneys in order to address their concerns and issues with the bill in the coming years.
"What we'll be doing is engaging them," he said, "continuing to engage them in discussion as we come up with an effective, efficient system moving forward."
Contact Matt Masterson: @ByMattMasterson | [email protected] | (773) 509-5431
---