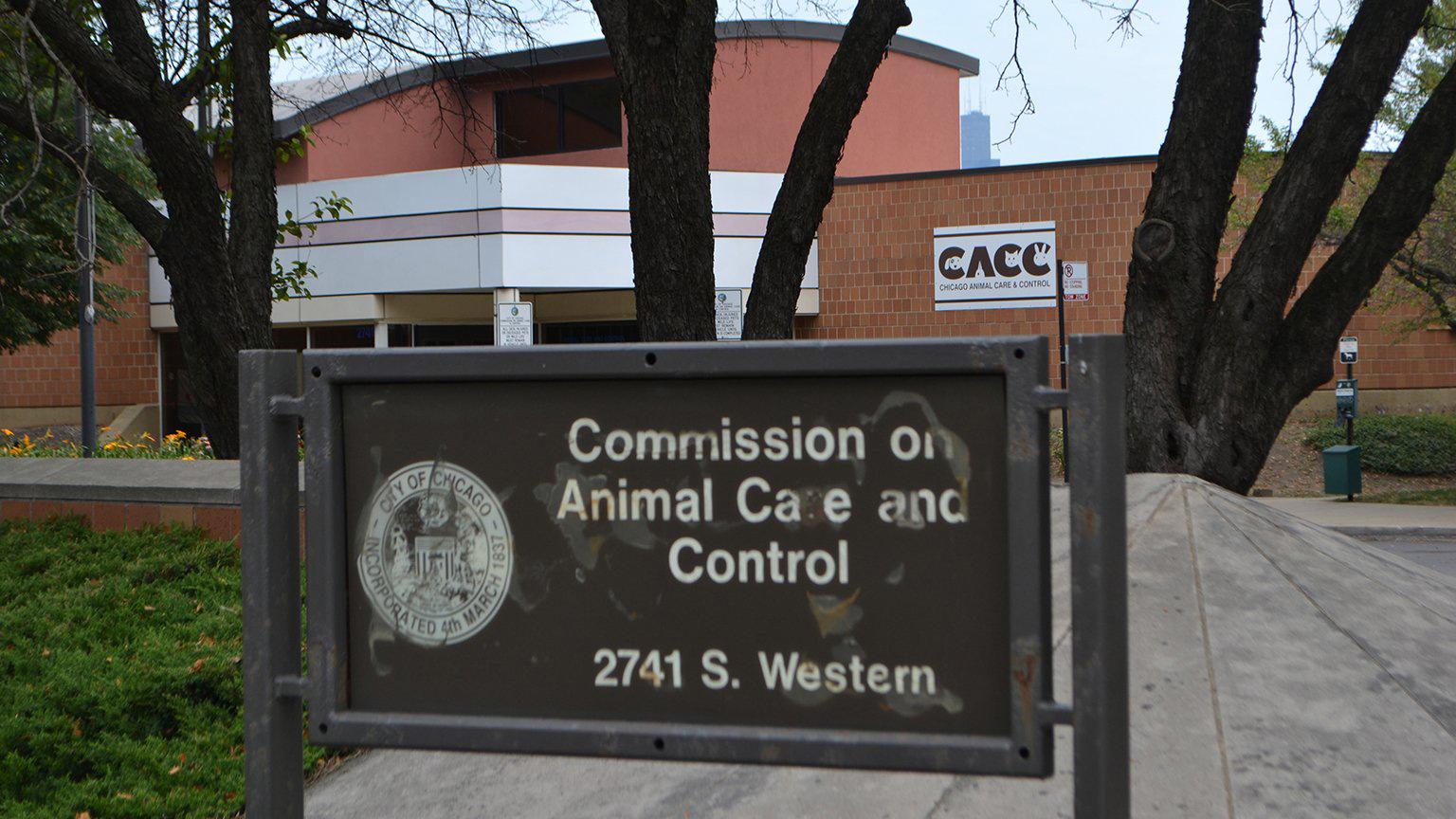 Chicago Animal Care and Control, 2741 S. Western Ave. (WTTW News)
City officials fired an animal care officer assigned to work at the city's shelter after an investigation determined they sexually assaulted two co-workers while off-duty and outside of the office, according to a report from the city's watchdog.
In addition, city officials disciplined a Chicago Animal Care and Control supervisor for failing to report the employees' allegations to their superiors and referred to another employee who criticized their handling of the allegations as a b----," according to Inspector General Joseph Ferguson's quarterly report, released Tuesday.
While investigations into the allegations of sexual assault by the inspector general, Chicago Police and the Department of Human Resources were underway, another Animal Care and Control supervisor and dispatcher "each posted images in the [Chicago Animal Care and Control] office that decried 'snitching,'" according to the report.
The supervisor at the city's shelter "who failed to report the misconduct to superiors and used expletives" was suspended for seven days, according to the report.
The supervisor who "posted inappropriate material" in the office was suspended for one day, and the dispatcher received "verbal counseling," according to the report.
The inspector general's report did not identify when the assaults occurred or whether the animal care officer has been arrested or charged with a crime.
None of the employees were identified, in keeping with rules governing the inspector general's report.
A spokesperson for the city's shelter could not be reached for comment, and the mayor's office did not immediately respond to a request for comment.
The city's Department of Animal Care and Control has been without a commissioner confirmed by the Chicago City Council for nearly a year, after former Commissioner Kelley Gandurski resigned to become the city of Evanston's top lawyer.
Mayor Lori Lightfoot announced the city would conduct a national search to replace Gandurski, who earned $135,624 annually. Gandurski's deputy, Mamadou Diakhate, has been running the department on an interim basis since her departure.
Contact Heather Cherone: @HeatherCherone | (773) 569-1863 | [email protected]
---