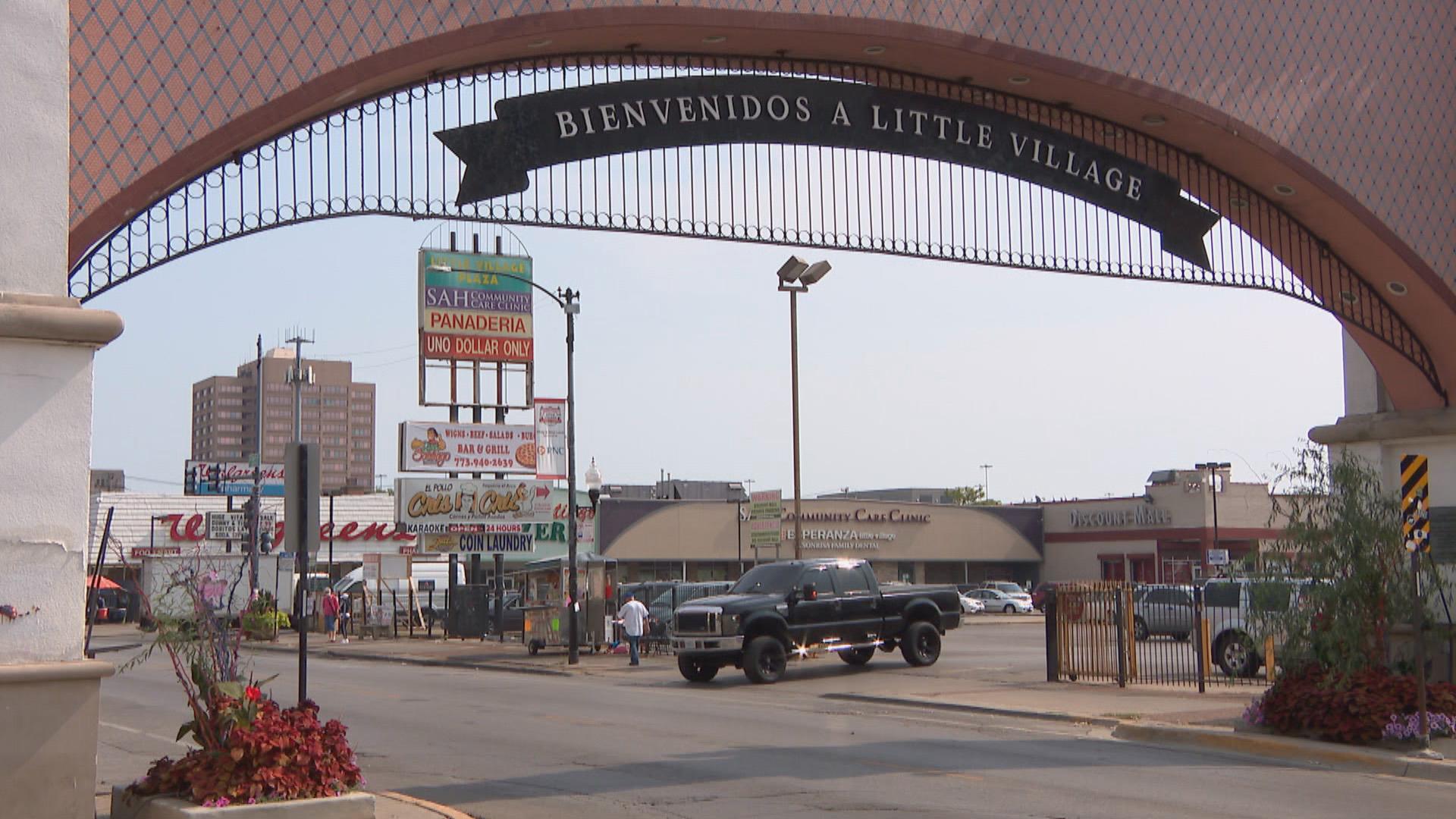 (WTTW News)
Aldermen unanimously advanced a measure on Tuesday that would expand protections for immigrants by blocking Chicago police from cooperating with federal immigration agents in all cases.
The measure would prohibit Chicago police officers from helping Immigration and Customs Enforcement agents if they ask for information about individuals listed as a gang member in city databases, have been charged or convicted of a felony, or are wanted on a warrant issued by a judge.
With the endorsement of the City Council's Committee on Immigrant and Refugee Rights, the measure heads to the meeting of the full Chicago City Council set for Jan. 27 for a final vote.
Ald. Mike Rodriguez (22nd Ward) said the measure would make residents of his ward, which includes Little Village, more likely to call police for help — and encourage them to trust members of the Chicago Police Department.
"Immigrants are the lifeblood of our society," Rodriguez said.
During the 2019 mayoral campaign, Lori Lightfoot campaigned on removing the exceptions to the city's Welcoming City ordinance, which now prohibits Chicago police officers from aiding federal immigration agents in most, but not all, cases.
In January 2020, Lightfoot promised to remove those exceptions once the U.S. Supreme Court resolved a lawsuit brought by the city that sought to block the federal government from yanking federal funds from so-called sanctuary cities like Chicago. 
President-elect Joe Biden has vowed to overturn President Donald Trump's efforts to deport undocumented immigrants and punish cities that are determined to protect them. Lightfoot has said it makes sense to move forward now that Biden is set to take office.
Ald. Carlos Ramirez-Rosa (35th Ward), who has been pushing for changes to the city's sanctuary city ordinance for five years, relished the fact that the committee's vote came on Trump's final full day in office.
"Let's turn the page on Trump and Trumpism," Ramirez-Rosa said.
The measure would also change outdated and enforced language in the city's code that refers to the holders of some city licenses as citizens, even though citizenship isn't a requirement to hold those licenses.
In addition, the measure would bring the city's rules in line with state law by requiring Chicago Police Department officials to review and certify within 90 days applications for a visa available to undocumented immigrants who help law enforcement agencies solve crimes.
In January 2020, the City Council voted to make Lightfoot's prohibition on allowing ICE agents to access the city's gang databases permanent and to require city officials to document all requests for assistance from the federal government.
In addition, the city restricted cases where city officers and officials can assist ICE and required officials to develop sanctuary policies for all city facilities to prevent immigration agents from detaining undocumented immigrants on city property.
The city's sanctuary status dates back to 1985, when Mayor Harold Washington issued an executive order prohibiting city employees from enforcing federal immigration laws. It became law in 2006 and was reaffirmed after the 2016 election of Trump.
The committee also unanimously endorsed a resolution calling on the incoming Biden administration to reverse much of Trump's immigration agenda. According to a report in the Washington Post, Biden plans a comprehensive overhaul of the nation's immigration laws, including a plan to offer citizenship to undocumented immigrants.
Contact Heather Cherone: @HeatherCherone | (773) 569-1863 | [email protected]
---