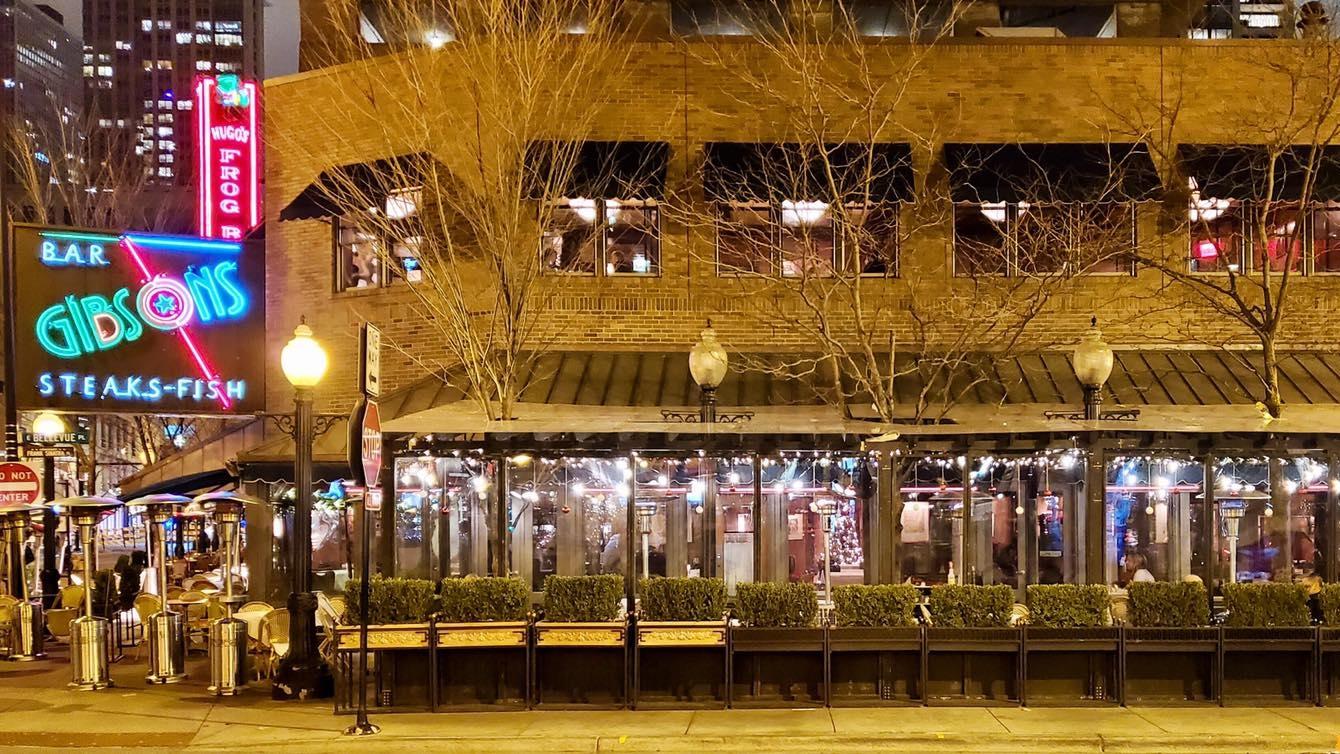 (Gibsons Bar & Steakhouse / Facebook)
City investigators cleared Gibsons of allegations that the River North eatery violated the state ban on indoor dining on Friday after the Chicago Fire Department reported "evacuating patrons" from the restaurant Wednesday night, officials said.
Inspectors found the business to be in full compliance with COVID-19 regulations after a probe on Thursday, said Isaac Reichman, a spokesman for the Department of Business Affairs and Consumer Protection.
All tables available for diners are within 8 feet of walls that are at least 50% open, as required by the regulations, according to the results of the probe. 
"While we hope to open Chicago for indoor service soon, we applaud the many bars and restaurants that continue to follow the COVID-19 regulations and keep their patrons and employees safe," said Department of Business Affairs and Consumer Protection Commissioner Rosa Escareno. "The efforts of our business community throughout this crisis have saved countless lives and I continue to call on all Chicagoans to support their local businesses and to mask up, maintain social distancing and avoid gatherings."
No one was injured in the fire, which was caused when the restaurant's fireplace damper malfunctioned around 9 p.m. Wednesday, said Liz Lombardo Stark, a spokesperson for the Rush Street landmark.
"We always have and will continue to fully comply with all dining regulations," Stark said, thanking the city for the prompt conclusion of their probe. 
City inspectors also investigated Gibsons on Jan. 8 and found that the establishment was in compliance with the COVID-19 regulations, according to a statement from city officials.
Indoor dining and drinking has been suspended in Chicago since Oct. 30, amid a sustained and grave surge of the coronavirus.
City regulations also allow outdoor dining to take place in rooms with retractable roofs, on rooftops, in tents, with at least 50% of walls open, and in igloos, with ventilation.
Contact Heather Cherone: @HeatherCherone | (773) 569-1863 | [email protected]
---