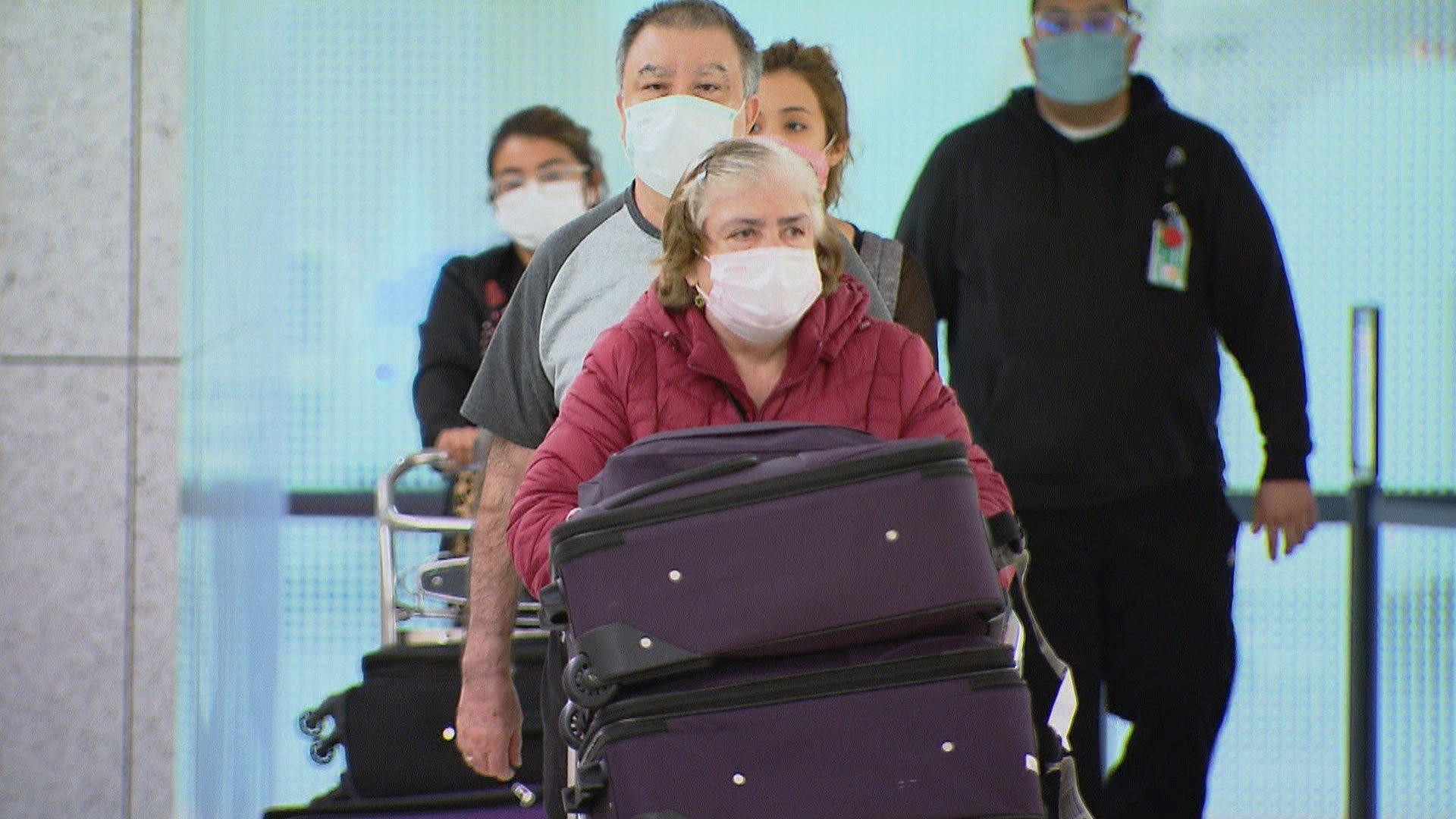 (WTTW News)
Chicago will revamp its quarantine order to include just two categories amid a continuing surge of COVID-19 cases nationwide, officials announced Tuesday.
Under the new system, which will take effect Friday, a state will be placed in one of two categories — orange or yellow — based on whether it has more than 15 new COVID-19 cases per day, per 100,000 population, officials said.
Travelers from states in the orange category must either quarantine for 10 days or record a negative test for COVID-19 within 72 hours, according to the order.
All states are now classified as orange except for Hawaii, officials said.
"The top line, still, is please avoid travel if possible," said Dr. Allison Arwady, the commissioner of the Chicago Department of Public Health.
When the order was last updated on Dec. 29, only Hawaii and Vermont were in the now-eliminated yellow category.
The revised order combines the red category with the orange category, which required a 10-day quarantine or negative COVID-19 test for visitors from states with an average between 15 new cases per day, per 100,000 population, and Chicago's rolling case average.
Under the previous version of the order, visitors from states with the worst outbreaks of the coronavirus, classified as red, faced a mandatory quarantine regardless of whether they recorded a negative COVID-19 test. That will be no longer required as of Friday.
Chicago is averaging more than 38 new cases per day based on a seven-day rolling average, officials said.
The city's COVID-19 test positivity rate is 10.3%, according to the Chicago Department of Public Health. Seven days ago, it was 10.5%.
There is now an average of 1,036 confirmed cases of COVID-19 per day, based on a seven-day rolling average. That's up 9% in a week, according to city data.
Thirteen people, on average, die every day in Chicago after being diagnosed with COVID-19, according to city data.
Violators of the quarantine order could face fines of $100 to $500 per day for a maximum fine of $7,000, according to Mayor Lori Lightfoot's office. However, city officials have said they're relying on an education campaign rather than an enforcement effort. No one has been cited for violating the order, which was first announced in July.
Travel by essential workers and students commuting to class is exempt from the order, according to the mayor's office, as is travel to obtain medical care or exchange children subject to a shared custody order.
Contact Heather Cherone: @HeatherCherone | (773) 569-1863 | [email protected]
---