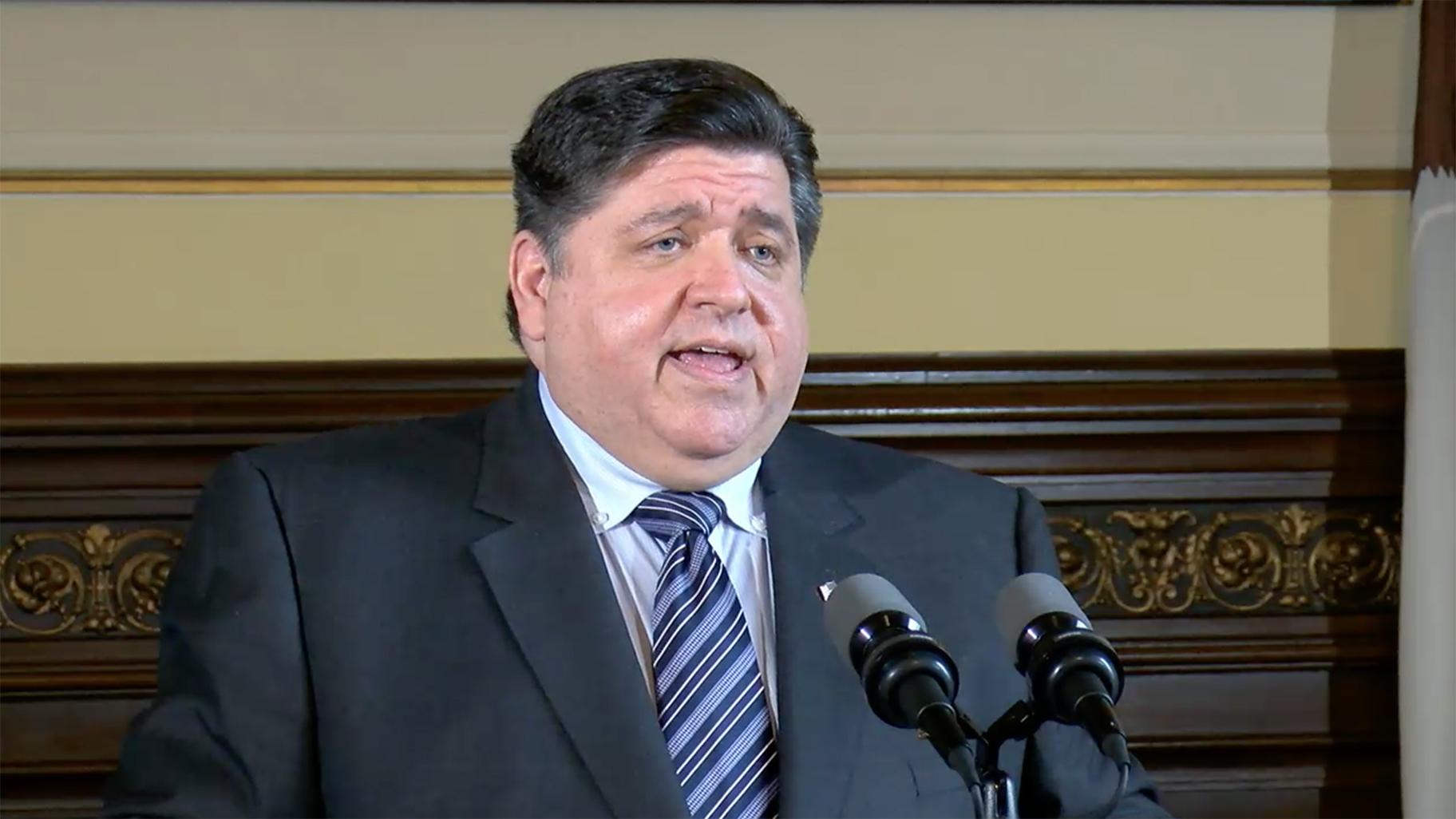 Gov. J.B. Pritzker takes questions from the media after delivering an update on COVID-19 in Illinois on Monday, Jan. 11, 2021. (WTTW News via BlueRoomStream)
With fewer than 350,000 doses of coronavirus vaccine administered to date in Illinois, Gov. J. B. Pritzker urged patience among residents, stating: "We all want this to happen faster."
Speaking Monday during a COVID-19 briefing, Pritzker said he's urged President-elect Joe Biden to release the "enormous stores" of vaccines the federal government has been holding back, and would like to see the Army or Department of Health and Human Services activated to administer the doses quickly and efficiently.
Though the pace of vaccination hasn't been as rapid as many would like, Pritzker said Illinois has made enough progress that he will shortly give the go-ahead for some local health departments to move beyond inoculating health care workers and residents of long-term care facilities (described as phase 1A in the state's vaccine distribution plan). The next group to receive the vaccine (phase 1B) includes people over the age of 65 and essential workers.
In some instances, health departments that have run out of takers within phase 1A have begun vaccinating people in 1B, the governor said.
"We'll leave no vaccine sitting on the shelves," Pritzker said.
There are approximately 850,000 Illinoisans in phase 1A and 3.2 million in 1B. Getting as many of them vaccinated as soon as possible is critical, given the emergence of a new strain of COVID-19 in the U.K. that is likely circulating in Illinois, said Illinois Department of Public Health Director Dr. Ngozi Ezike.
"In time, it will be the dominant strain … we'll have more infectious spread," Ezike said. "The U.K. didn't know this was brewing. We know."
Ezike continued to hammer home the message that the vaccine is safe, and that no corners were cut in its rapid development. 
"Vaccination is essential," she said, "but it only works if we take it." 
To combat fears about the vaccine, Ezike asked people to post pictures of themselves receiving their COVID-19 vaccine shots on social media using the hashtag #vaxupil.
Her new mantra is "wash up, back up, mask up, vax up," referencing the hand washing, social distancing, masks and vaccination all being used in the fight the spread of COVID-19.
Ezike reported 4,776 new confirmed and probable cases of the virus across the state Monday, and 53 additional deaths, 43 of them residents of Cook County. 
More than 1 million people have been infected with COVID-19 in Illinois, and 17,627 people have died after testing positive for the virus.
Contact Patty Wetli: @pattywetli | (773) 509-5623 |  [email protected]
---