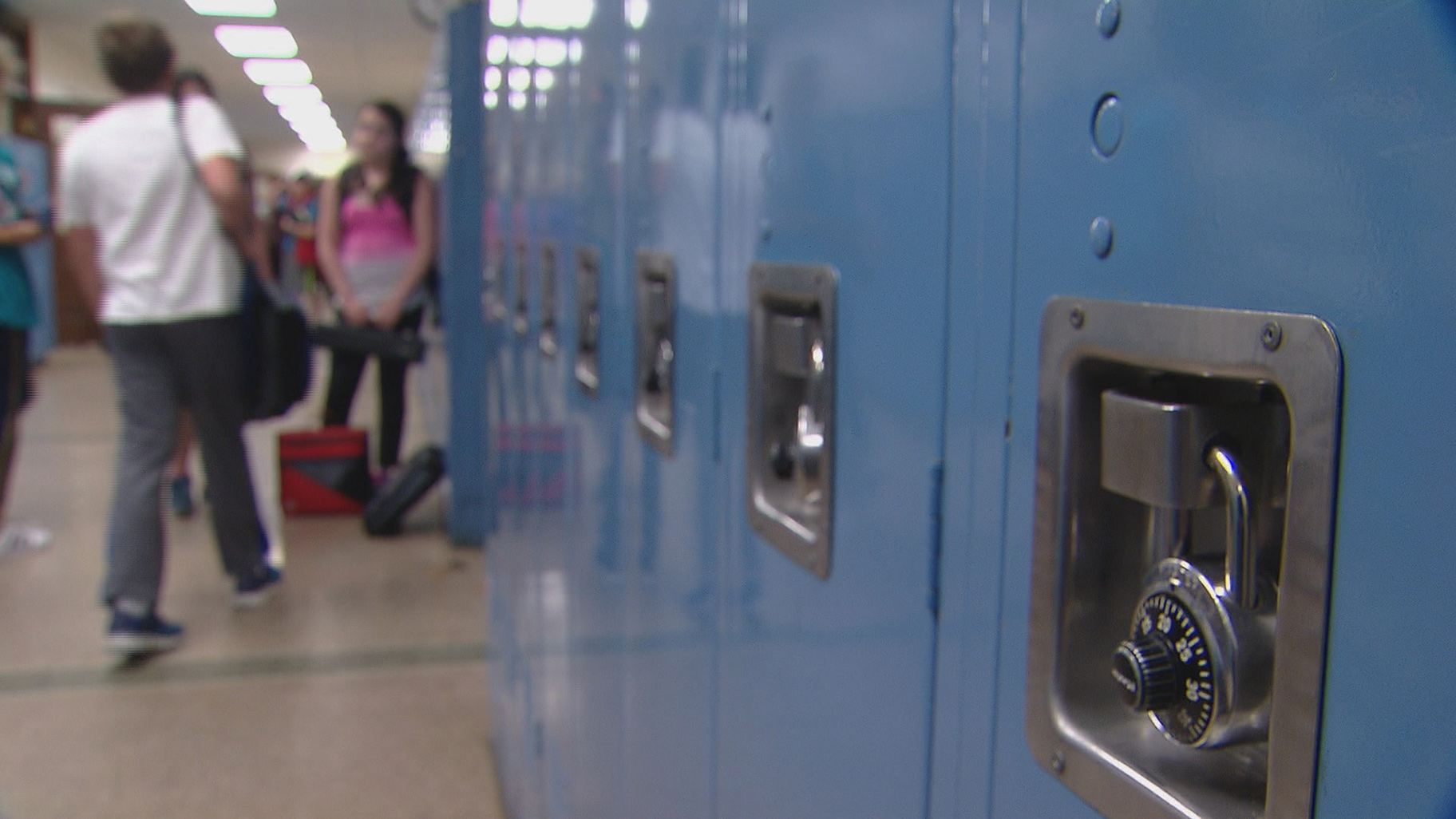 (WTTW News)
Nearly 6,000 Chicago Public Schools teachers and staff will be returning to classrooms when in-person learning resumes Jan. 11, but child care issues and other concerns led roughly one-third of those employees to seek an accommodation allowing them to continue working from home during the coronavirus pandemic.
CPS on Tuesday announced that 5,833 of its 7,002 pre-K and cluster program staff members will be heading back to schools when in-person learning resumes for those students. The vast majority of those employees did not ask to continue working remotely, but of the roughly 2,000 who did, less than half — about 43% — had their requests approved.
"Health and safety are the district's highest priorities," district spokeswoman Emily Bolton said in a statement, "and accommodations for remote work have been granted to all teachers and staff who have documented medical conditions as defined by the CDC, and where possible, accommodations were also granted to staff who live with someone with a high-risk medical condition, or who face child care challenges."
READ: Local School Council Passes Resolution Seeking to Prevent School Reopening
CPS opened the accommodation request process for teachers and employees set to return next month. As of Monday, 83% of those are set to return, and 67% did not apply for any leave of absence or accommodation, district data shows.
The district did grant exemption accommodations to each of the 527 teachers who qualified for one under the Americans with Disabilities Act, according to CPS data. And of the 114 teachers who requested a leave of absence, only one was denied.
But of the 790 applications for an accommodation made by teachers who live with someone with a serious medical condition, just 18.7% were granted. Of the 513 applications based on child care issues, 11.5% were approved.
Those decisions were made on a case-by-case basis, CPS Chief Talent Officer Matt Lyons said Tuesday. He said the district worked with both principals and teachers to accommodate as many employees as possible with their requests, but in some situations, his office had to make decisions based on what it felt is best for the school.
"Our goal has been to provide support for employees in every way we can," he said, "while also ensuring we have a safe and effective instructional environment for the students who are coming back."
Those employees who are the primary caregiver for family members with higher-risk medical conditions were prioritized for an accommodation over those who aren't.
According to Bolton, CPS will make weekly COVID-19 testing available for those employees who live with medically vulnerable people and has launched a process to make sure as many employees as possible who serve as primary caregivers for high-risk household members are granted accommodations.
For those teachers who were denied an exception and have child care issues, CPS said it will allow them to send their CPS students back for in-person learning four days per week, rather than the standard two days currently laid out in the district's hybrid learning model.
"These are difficult choices and we understand that," Lyons said, "but we've supported the vast majority of our employees in what they need and even those who can't work remotely, almost all of them have other options as well from us to better support their return."
The Chicago Teachers Union has pushed to delay the return to in-person learning, citing safety concerns over a recent spike in COVID-19 cases. CPS has vowed to improve its schools' ventilation systems and has maintained in-person learning is safe as long as certain safety measures like mask wearing and social distancing are followed.
Lyons believes the number of teachers coming back will be enough to effectively handle in-person learning for the pre-K and cluster program students returning on Jan. 11. But the district said it does have contingency plans in place for those schools that might see reduced staffing.
In those cases, Lyons said CPS is prepared to bring in additional teachers or substitutes, as well as support staff to ensure health protocols are followed.
CPS is in the process of reviewing accommodation requests for the K-8 teachers set to return to schools when in-person learning resumes for students in those grades Feb. 1. That information is expected to be announced by the end of next week.
"This is obviously a challenging time for everyone," Lyons said, "and people in these kinds of situations are absolutely on our mind and our goal continues to be to support them and their families, while also supporting our students and our students' families with getting back into school."
Contact Matt Masterson: @ByMattMasterson | [email protected] | (773) 509-5431
---