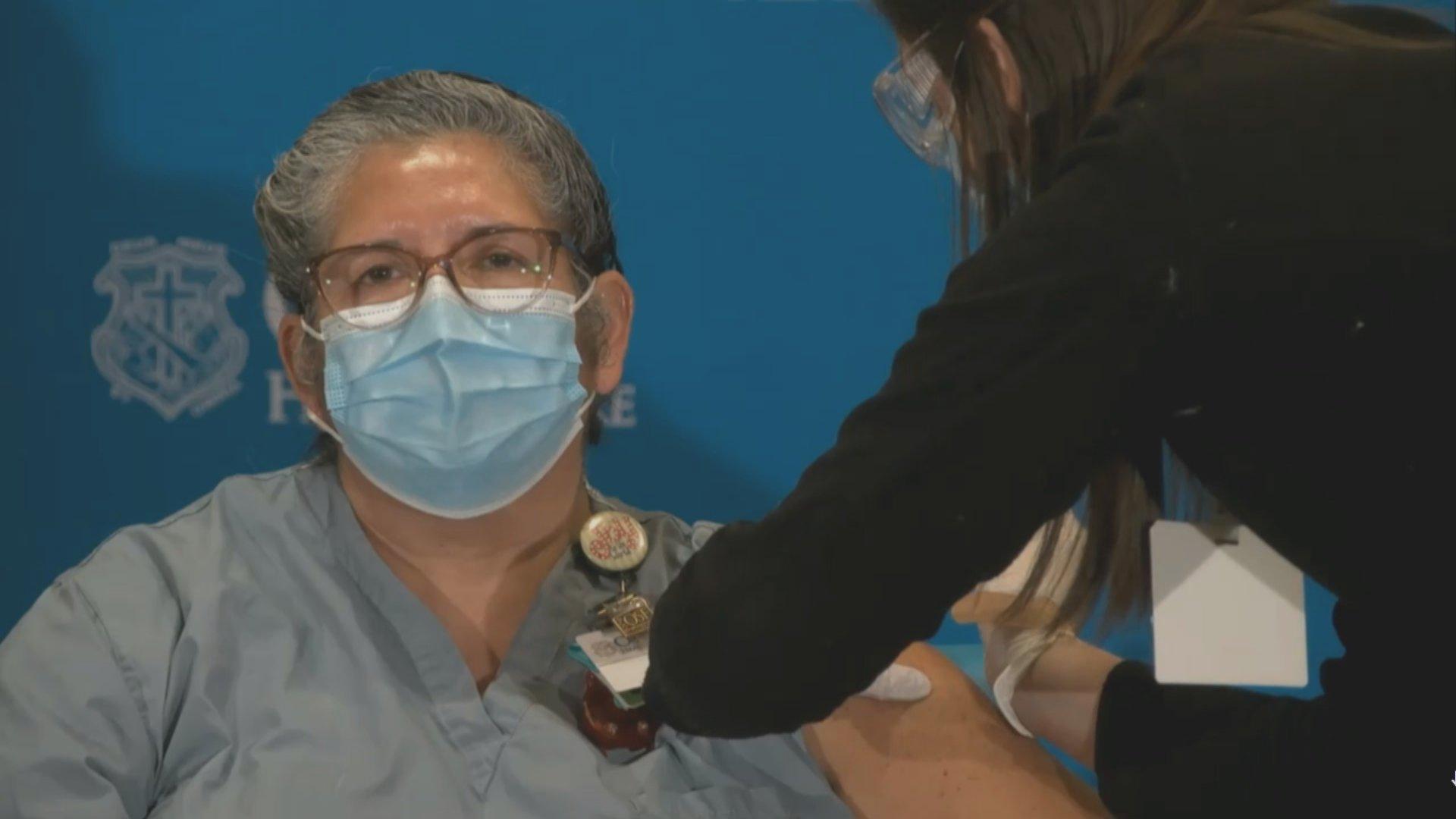 A health care worker gets the COVID-19 vaccine in Peoria, Illinois on Tuesday, Dec. 15, 2020. (WTTW News)
More than 100,991 Illinois residents have gotten an initial dose of Pfizer's COVID-19 vaccine, leading the nation, Gov. J.B. Pritzker announced Wednesday.
"That's a product of the hard work and deliberate process of the [Illinois Department of Public Health] and the [Illinois Emergency Management Agency] vaccine distribution teams," said Pritzker, also crediting local health departments and the Illinois Health and Hospital System. "Their success is a win for all of us."
Even though California and Texas have much larger populations, Illinois' vaccine teams "sprinted past them all in week one."
---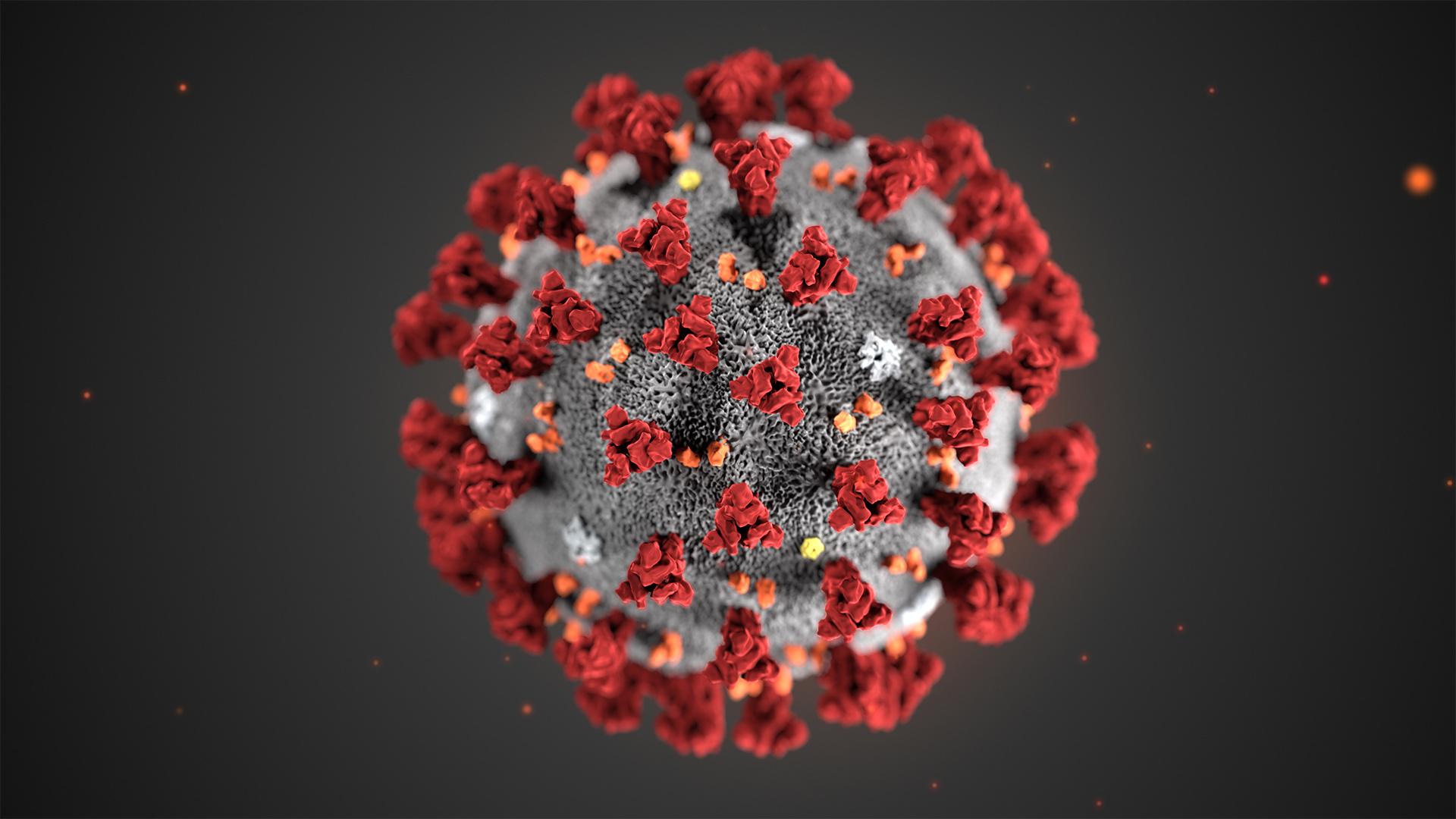 Full coverage of the COVID-19 pandemic from WTTW News.
---
Illinois will get 23,400 doses of the Pfizer vaccine, while Chicago will get an additional 15,600 doses for health care workers this week, the governor said. In addition, another 37,050 doses of the vaccines will be used to start vaccinating residents and staff in long-term care facilities through a federal government program administered by Walgreens and CVS, Pritzker said.
In addition, the second vaccine approved by federal authorities will arrive in Illinois. The state will get 174,600 doses of the Moderna vaccine, while Chicago will get an additional 48,000 doses of the Moderna vaccine.
Pritzker said he expects a similar amount of vaccine to arrive in Chicago and Illinois next week.
There are approximately 700,000 health care workers in Illinois, and about 110,000 nursing home residents and staff, who will get vaccinated in the first phase.
In addition, Pritzker announced the state would make full Child Care Assistance Program payments to day care providers for three months regardless of attendance.
While the second wave of the pandemic appears to have eased — and Illinois avoided a post-Thanksgiving surge — Pritzker said he was not yet prepared to lift restrictions in place across the state designed to stop the spread of COVID-19.
"We are likely to see some uptick from Christmas and New Year's in hospitalizations and cases," Pritzker said, adding that he did not want the state to "yo-yo" between different rules.
Hospitalizations have increased in recent days, and intensive care units across the state remain very full, Pritzker said.
"That's concerning," Pritzker said. "We're going to keep a close eye on it."
Illinois health officials reported 6,762 new confirmed and probable cases of the virus across the state Wednesday, and 135 additional deaths.
In Cook County, 10 men in their 60s and a woman older than 100 were among the 49 residents reported dead on Wednesday.
The seven-day statewide positivity rate for cases as a percentage of total tests was 7.5% on Wednesday, according to IDPH. The state's test positivity rate is 9%.
In Chicago, the seven-day test positivity rate is 9.8%, and in suburban Cook County it is 10.3%, according to IDPH regional data.
As of Tuesday night, 4,593 people in Illinois were reported to be in the hospital with COVID-19, according to IDPH. Of those, 953 patients were in intensive care units and 536 patients with COVID-19 were on ventilators, IDPH reports.
Contact Heather Cherone: @HeatherCherone | (773) 569-1863 | [email protected]
---