Just days before Christmas, Illinois public health officials are reminding people to follow guidance that's designed to stop the spread of COVID-19, even as two coronavirus vaccines are being distributed across the U.S.
"The vaccine gives us amazing hope, but it needs to be paired with the things we already know how to do," Chicago Department of Public Health Commissioner Dr. Allison Arwady said during a press conference Tuesday. "We ask you to spread joy and not COVID, and continue to be careful even as we're all excited about the rollout of this vaccine."
Last week, five Chicago doctors and nurses were among the first people to receive Pfizer's COVID-19 vaccine. With limited supplies, the first vaccinations will be limited to health care workers and long-term care facilities — a process officials will say will take months to complete.
State health officials reported 6,239 new confirmed and probable cases of COVID-19 on Tuesday, and 116 additional deaths, including 41 Cook County residents.
Since the first COVID-19 infection was reported in Illinois in late January, there have been 911,308 cases and 15,414 deaths, according to the Illinois Department of Public Health.
---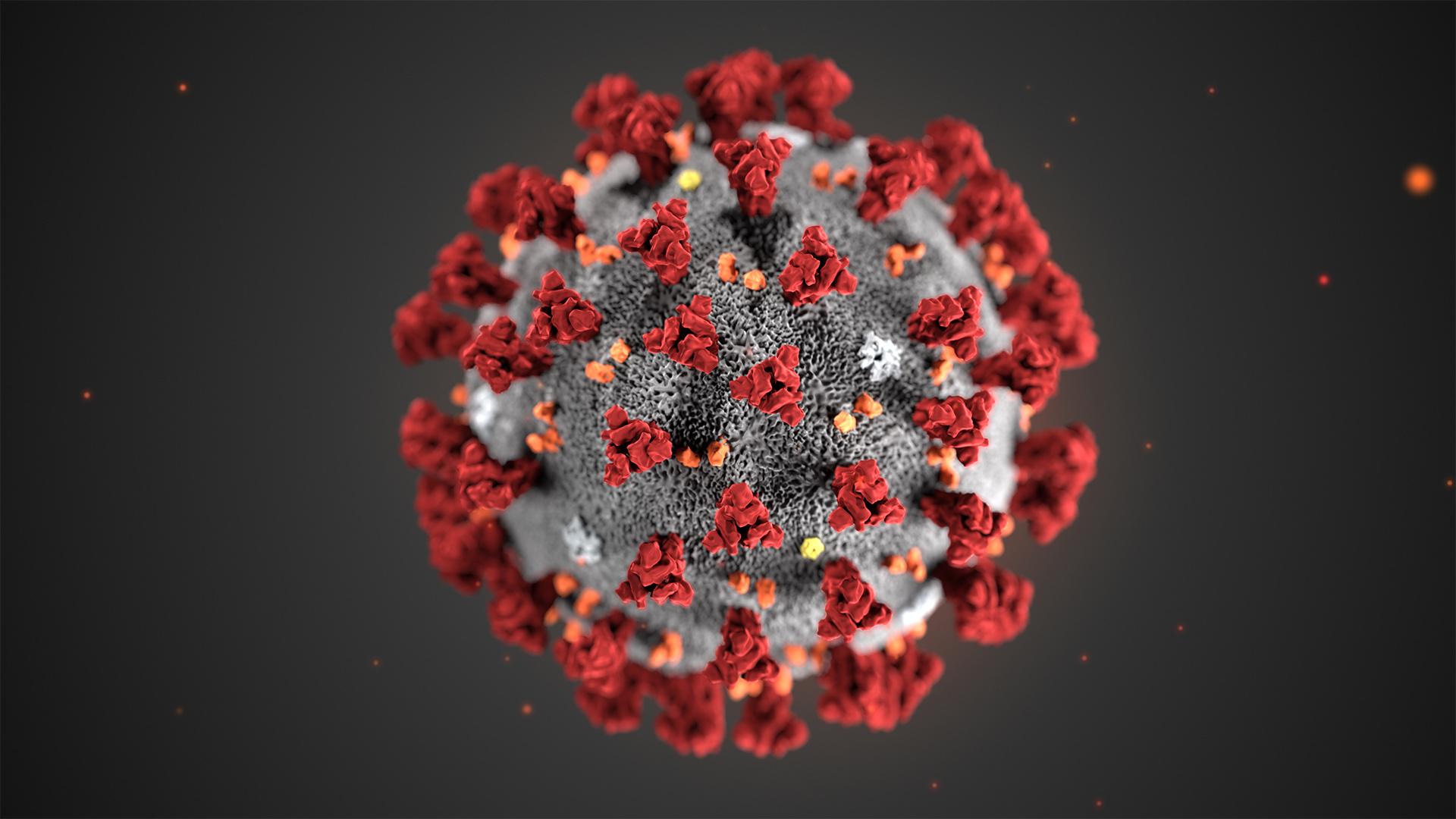 Full coverage of the COVID-19 pandemic from WTTW News.
---
While much of the state avoided a post-Thanksgiving surge, Chicago did see a bump in cases, Arwady said. The city's positivity rate and number of cases have since declined, but not enough, she said. On average, 1,276 Chicagoans test positive for the virus every day and the city's positivity rate remains at 10.2%, according to Arwady.
The preliminary seven-day statewide positivity rate for cases is 7.4% – down from 8.6% a week ago, according to state health officials.
U.S. Surgeon General Jerome Adams, who spent Tuesday morning touring Saint Anthony Hospital on the city's Southwest Side, urged people to "stay the course" a little bit longer as vaccines are distributed.
"The finish line is in sight and we can't afford to stop running," Adams said. "Vigilance is incredibly important. We need to practice the four W's that I talk about: wear a mask, wash your hands, watch your distance and wait to gather."
Gov. J.B. Pritzker imposed statewide restrictions Nov. 20 amid a disturbing spike in coronavirus cases. The rules limited gatherings in people's homes to members of the same household; closed museums, casinos and theaters; and reduced the capacity of most stores to 25%, with grocery stores allowed to operate at a maximum capacity of 50%.
Chicago remains under a stay-at-home advisory until Jan. 10.
"When you have a gathering of people from outside your household, you're increasing the chance of you spreading the virus to someone else or them spreading it to you," Adams said.
Acknowledging that some people will still get together over the holidays, Adams said it's essential to follow guidance from the Centers for Disease Control and Prevention by wearing a mask, avoiding singing or shouting, and keeping gatherings small.
Adams said he knows people are experiencing pandemic fatigue, but he wants everyone to be hopeful and get vaccinated when it's available to them.
Last week, Adams was one of several federal officials who publicly received their first dose of the vaccine made by Pfizer. Adams said his arm was sore for a day or two after receiving the vaccine, but he experienced no other side effects.
He acknowledged that some people may experience headache or fatigue following a vaccination, but he said that's normal. "That's your body responding to the vaccine and producing antibodies in the way that expect it to respond," he said.
Allergic reactions linked to the coronavirus vaccine are neither out of the ordinary nor unexpected, according to Adams. Vaccines are administered in health care settings where people can be monitored and receive care if it's needed, he said.
Addressing vaccine hesitancy and skepticism, Adams said he'd "hate for people not to avail themselves to this opportunity due to misinformation."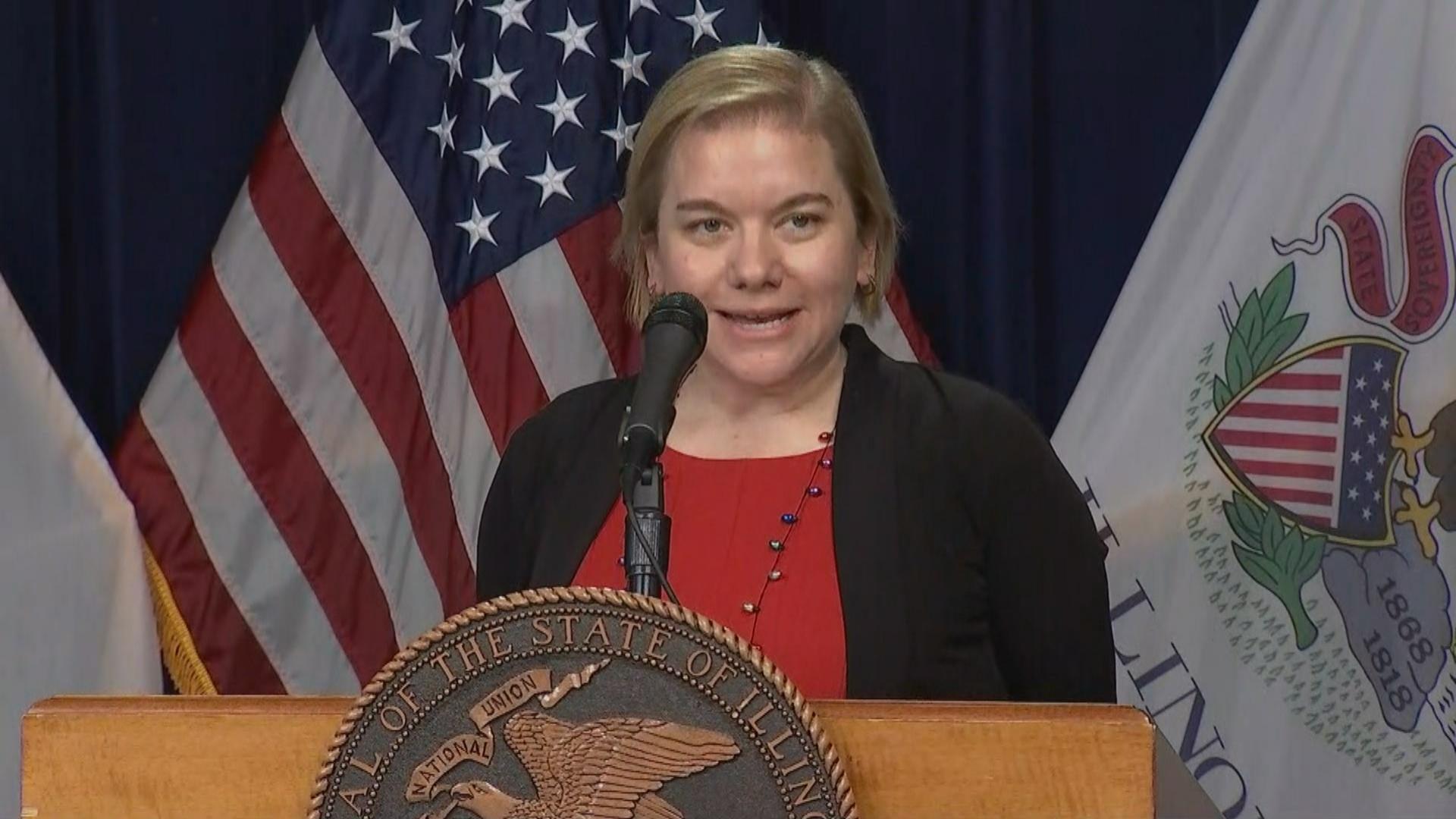 Chicago Department of Public Health Director Dr. Allison Arwady speaks Tuesday, Dec. 22, 2020 at a press briefing on the coronavirus with Illinois Department of Public Health Director Dr. Ngozi Ezike and U.S. Surgeon General Jerome Adams. (WTTW News)
During Tuesday's press conference, Arwady debunked some common myths about the vaccine by describing what it does and does not contain.
Both the Pfizer and Moderna vaccines contain messenger RNA – or mRNA – which is the active ingredient, according to Arwady. Pfizer's vaccine also contains four fats, a sugar and four salts, including table salt, which help deliver the mRNA, she said.
"There are no antibiotics. There are no preservatives," she said. The vaccine does not contain proteins, blood products, pork products, fetal cells, microchips or nanotechnology, she added.
Adams encouraged people to do their vaccine research. "It's perfectly OK to have questions about the vaccine. What's not OK is to let misinformation make a decision that's poor for your health and the health of your community," he said. "I hope you get the facts and then I hope you get the vax."
More than 63,000 people in Illinois (excluding Chicago) have so far received the coronavirus vaccine. The state expects to receive about 60,450 doses of Pfizer's COVID-19 vaccine Tuesday and Wednesday, according to figures released Monday night. The majority of the doses will be allocated for use in the state's long-term care facilities, and about 20,000 doses will be shipped directly to hospitals to vaccinate health care workers this week. Vaccinations of long-term care facilities is expected to start the week of Dec. 28 via a partnership with CVS and Walgreens.
State health officials are also expecting to receive about 174,000 doses of Moderna's COVID-19 vaccine Wednesday and Thursday.
Chicago received 23,400 doses of Pfizer's vaccine last week and began vaccinating staff at all of the city's 35 hospitals, according to Arwady. As of Monday, 12,736 Chicagoans have received their first dose of the vaccine, according to CDPH data.
In a Facebook live event on Monday, Arwady said the city expects to receive 16,575 doses of the Pfizer vaccine this week. City officials also expect more than 46,000 doses of the Moderna vaccine this week, with the majority of the doses allocated for long-term care facilities. Vaccinations of the city's 128 long-term care and skilled nursing facilities will begin the week of Dec. 28 via a partnership with pharmacies. 
Contact Kristen Thometz: @kristenthometz | (773) 509-5452 |  [email protected]
---