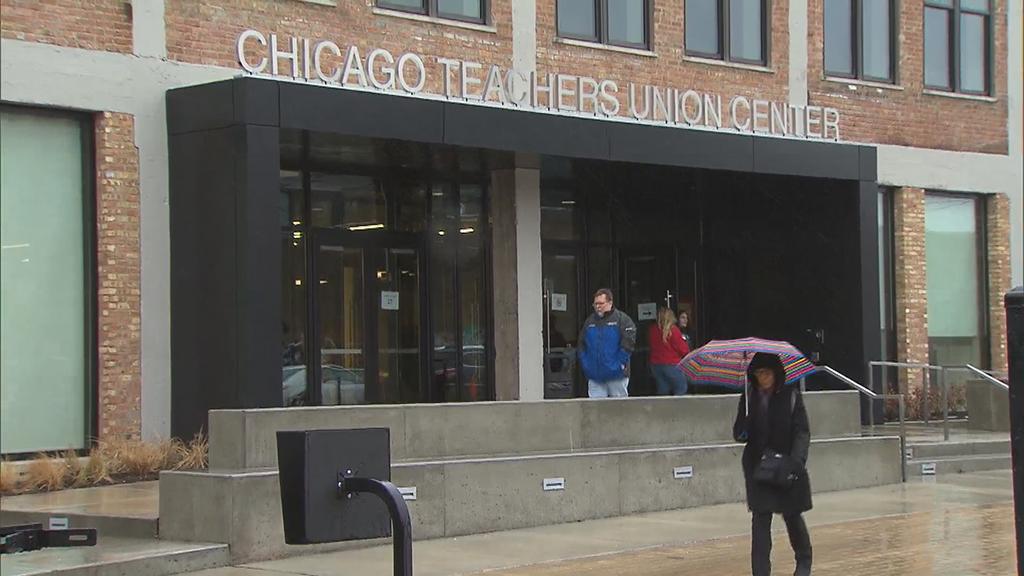 (WTTW News)
A state labor board has rejected a request from the Chicago Teachers Union, which sought an injunction to halt Chicago Public Schools' plan to reopen schools for in-person learning early next year.
The Illinois Educational Labor Relations Board (IELRB) on Thursday issued a 2-1 vote denying the union's request, a ruling CPS commended, saying it favors the 77,000 students who have opted in to return to in-person learning.
"Chicago Public Schools is facing an educational crisis that can only be addressed by safely opening our doors to address deepening inequities that disproportionately harm Black and Brown students," district spokesperson Emily Bolton said in a statement following the board's ruling. "It's time for the CTU to put students first and be supportive partners in the effort to safely reopen classrooms for the families who need us now more than ever."
According to district data, more than 60% of eligible students have chosen to continue with remote learning this school year.
CPS is planning to bring back students in pre-kindergarten and special education cluster programs who've chosen to resume in-person learning on Jan. 11, while those in kindergarten through eighth grade could return to school Feb. 1. The district currently has no plan to bring back high school students this school year.
CTU has argued that CPS devised this plan and timeline without bargaining with the union over COVID-19 safety standards inside school buildings, which the union claims could "create conditions that endanger the health and safety of the CTU's members."
The union argued that any reopening decision should be made through "good-faith collective bargaining" rather than "executive fiat." CPS said the sides have met to discuss these issues 43 times, including twice per week since August, but the union denied that these discussions constituted actual bargaining meetings.
The school district said it has also invested in air purifiers and has worked to improve ventilation systems at its schools, and claims that with proper mitigations in place, classrooms are safe. While CPS and city officials have said a return to the classroom is necessary for Black and Latino students struggling with remote learning, white students are overrepresented among those who have opted in to in-person learning.
More than two-thirds of eligible White students (67.5%) are planning to resume in-person education, which is much higher than the rates of Black (33.9%) and Latino (31%) students. 
This is the second time the IELRB has denied the CTU's request for injunctive relief this year.
CTU President Jesse Sharkey warned the Chicago Board of Education on Wednesday that if the two sides can't come to an agreement on how to safely reopen schools, then "all options are gonna be on the table" when the union decides its next course of action.
In a dissenting opinion, IELRB member Lynne Sered wrote in favor of the union's request, saying health and safety are mandatory subjects of bargaining that cannot be disregarded.
"It is undisputed that the Chicago Board of Education has announced a date certain to bring children and teachers back to in-person learning without bargaining that decision with the CTU," Sered said Thursday. "Further, as we are literally dealing with life and death issues, I find this to be irreparable harm."
The union responded to the decision in a series of tweets Thursday afternoon, saying the two members who voted against its request did so on "narrow grounds that they believe a full evidentiary trial is needed to determine whether CPS is obligated under a provision of state law that only applies to our district."
The union said it will ask the IELRB to schedule a trial next week so a decision can be reached by the first week of January.
"Without that timeline," the union said, "CPS could be allowed to put people in danger with its unilateral plan that likely will end up being declared illegal after the fact."
Contact Matt Masterson: @ByMattMasterson | [email protected] | (773) 509-5431
---