When it comes to designing buildings, form may follow function, but that doesn't mean function has to be without form.
Geoffrey Baer joins us with the story of the O'Brien Water Reclamation Plant and other ornamented utility buildings in this week's Ask Geoffrey.
---
There is a beautiful building that appears to be from a different era on the northwest corner of Howard Street and McCormick Boulevard.  The structure is maybe used for water filtration or reclamation.  The building looks like it might have had a different owner at one time, or perhaps was intentioned for a purpose other than it currently serves – what is the history of this elegant building from yesteryear?
— Patrick Moorhead, Deerfield
This building is indeed part of a massive wastewater treatment facility called the O'Brien Water Reclamation Plant in Skokie, near the borders of Lincolnwood and Chicago. It's operated by the Metropolitan Water Reclamation District of Greater Chicago, or MWRD for short.
It is definitely quite ornate for a place that treats our sewage. It comes from a time when even utilitarian buildings were given some design flair.
The facility takes in and cleans around 230 million gallons a day of wastewater from our bathrooms, kitchen sinks, and storm sewers.
But it does not produce drinking water – it just cleans wastewater enough so it can be released safely into the river system.
The ornamented building at question is known as the Pump and Blower Building.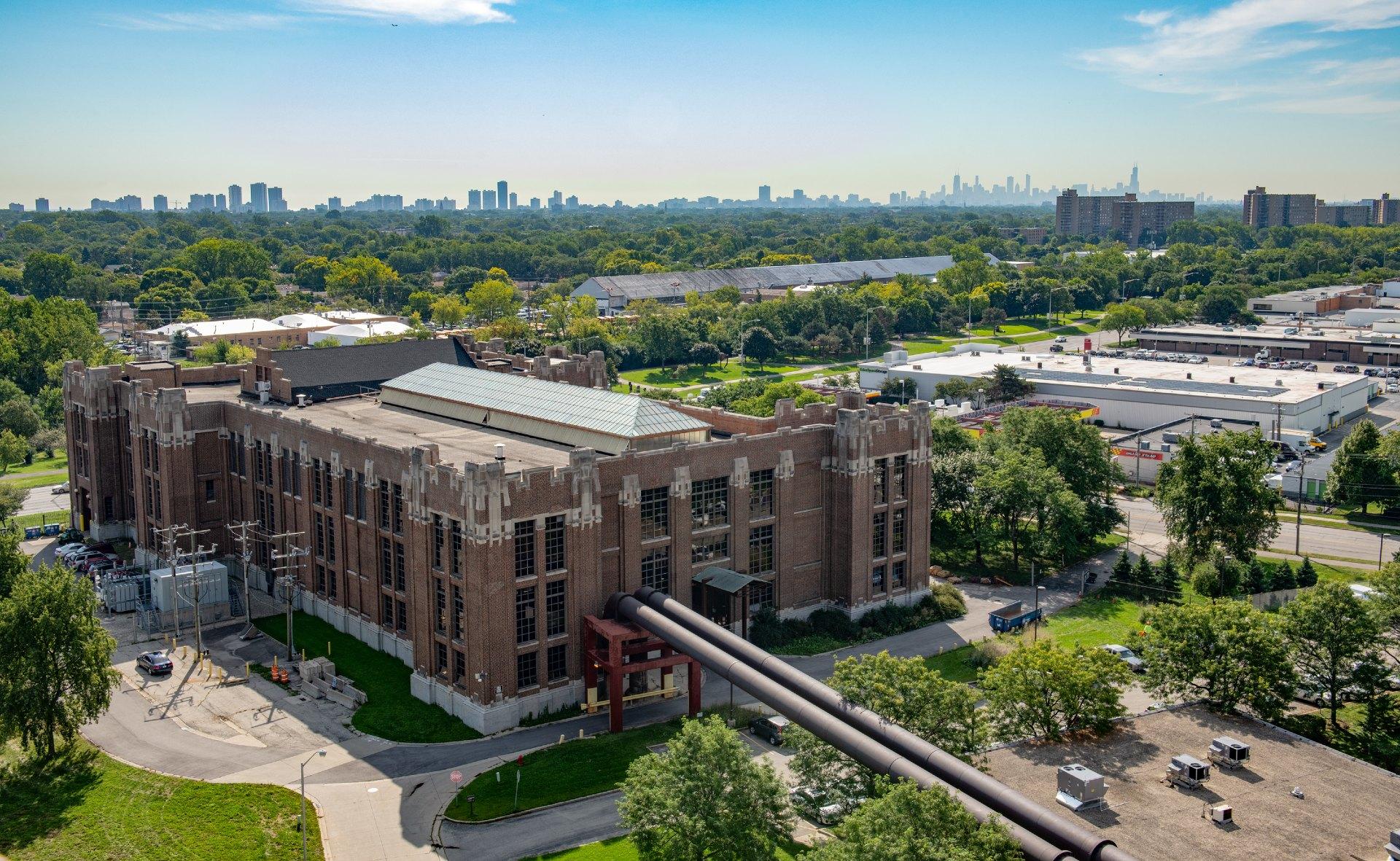 (Courtesy: Metropolitan Water Reclamation District of Greater Chicago)
As you can see it's full of sewage pumps that lift wastewater into the plant. The blowers in this building provide compressed air for a biological treatment process that helps remove pollutants from wastewater – more on that in a minute.  
And no, the building has never been anything but a wastewater treatment facility. Although when it opened in 1928, the MWRD had a different name: the Sanitary District of Chicago.
Water entering the facility is filtered to remove debris and then flows through a series of tanks which remove oils and fats, and separate heavy organic matter.
Air is then pumped through the water in aeration tanks to encourage growth of certain "good" microbes that essentially eat bacteria and other matter.
The final step in the process: O'Brien claims to have the largest ultraviolet disinfection facility in the U.S., where powerful ultraviolet lights neutralize bacteria in the water before releasing it into the adjacent North Shore Channel.
For what goes on inside, the plant's buildings are quite attractive. As we mentioned, there was a time when even the most utilitarian buildings had panache.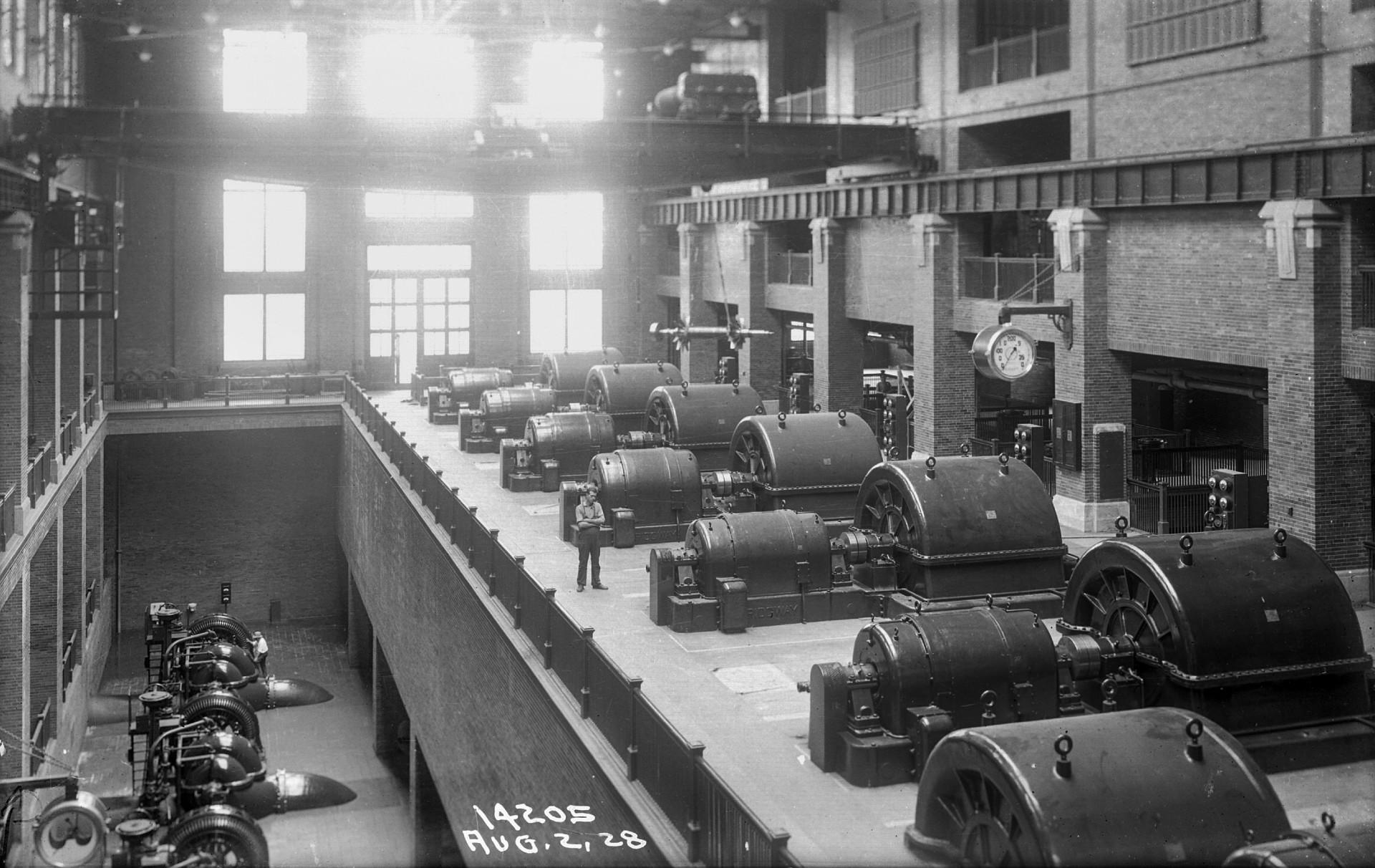 (Courtesy: Metropolitan Water Reclamation District of Greater Chicago)
A popular one is the ComEd Substation on Dearborn Street downtown, across from the Picasso in Daley Plaza. Its art deco style muscle man with fists full of lightning proudly represents the electrical machinery hidden inside.
Another art deco standout – literally – is the Union Station Power House. The old coal-fired plant once provided energy to Union Station and surrounding infrastructure. But since it closed in 2011, it's fallen under threat of demolition from current owner Amtrak.
Others are more tucked away in the city's neighborhoods, like the neo-classical style Thomas Jefferson Pumping Station in Lincoln Square. The facility is operated by the city's Department of Water Management, which unlike the O'Brien Plant is part of the system that provides drinking water to homes on the North Side.
But take heart, making utility buildings beautiful is not just a thing of the past! On the University of Chicago campus, for example, are two contemporary, sleekly-designed mechanical buildings by Chicago architect Helmut Jahn.
There's the translucent South Campus Chiller Plant, which contrary to most utility buildings leaves the machinery exposed for the outside world to see.
A similar idea is on display in the West Campus Combined Utility Plant with its color-coded steam and chilling equipment, again visible through glass windows.
---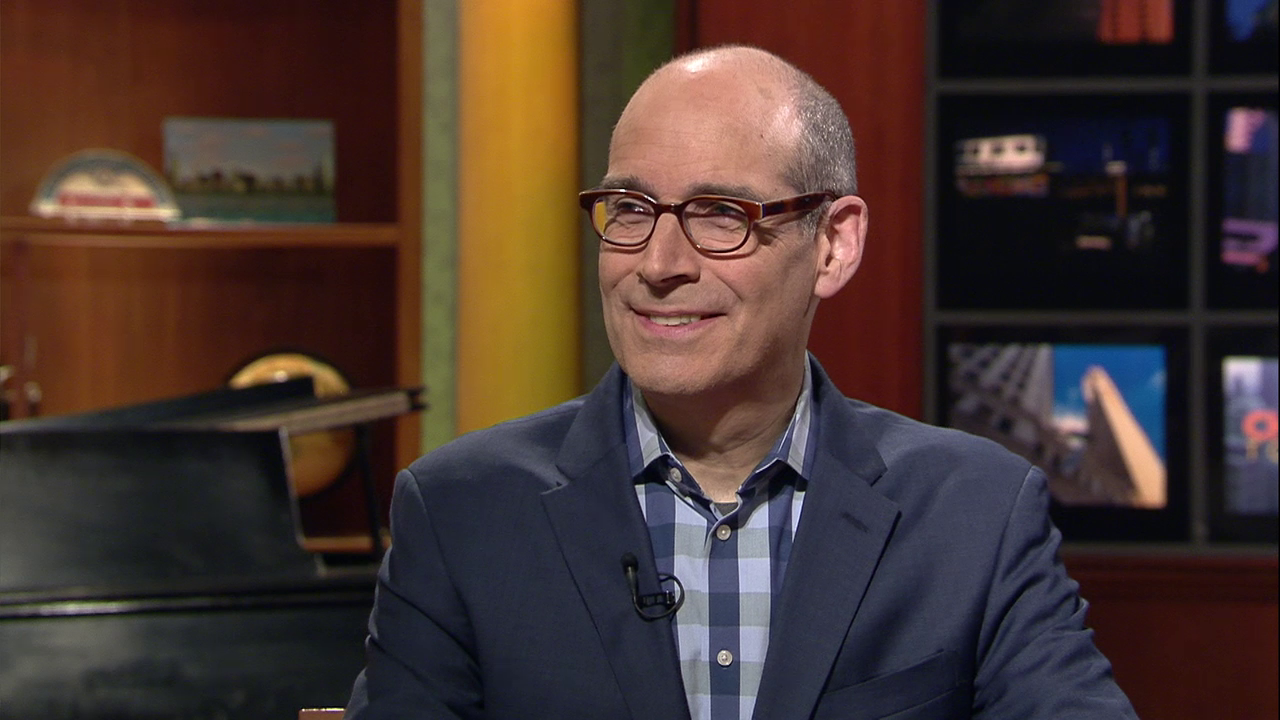 Did you know that you can dig through our Ask Geoffrey archives? Revisit your favorite episodes, discover new secrets about the city's past, and ask Geoffrey your own questions for possible exploration in upcoming episodes. Find it all right here.
Do you have a question for Geoffrey? Ask him.
---