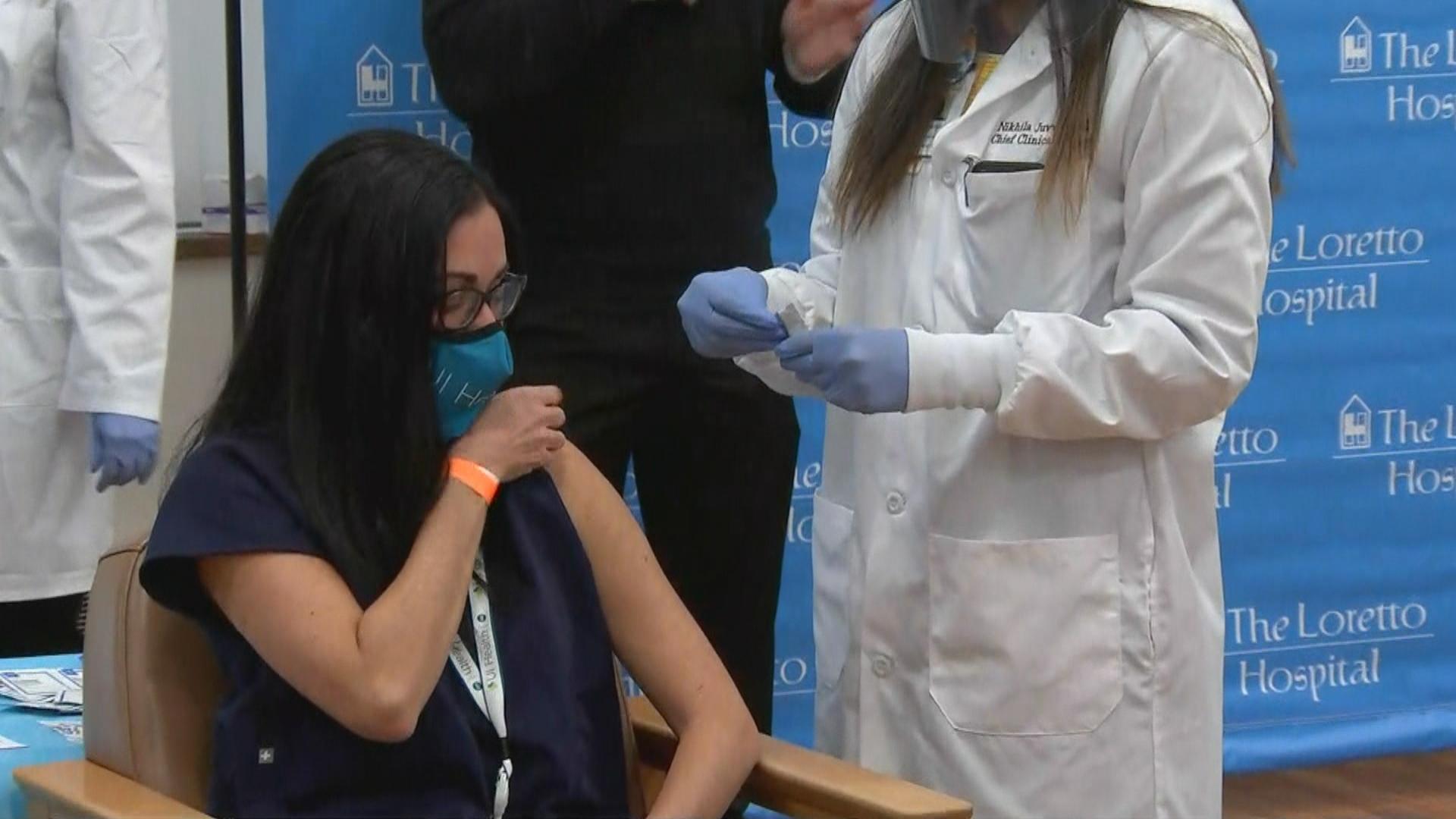 City officials administered the first COVID-19 vaccines Tuesday, Dec. 15, 2020 at The Loretto Hospital. (WTTW News)
After receiving the first shipments this week of Pfizer's COVID-19 vaccine, some 3,500 health care workers across Illinois have already received their first dose as of Thursday morning, with many more set to receive the vaccine in the coming days.
Gov J.B. Pritzker said those first shipments of the vaccine have already been distributed to 77 hospitals across the state, and on Thursday, another 43,000 doses from the federal government arrived in Cook, Lake, Madison and St. Clair counties.
"It is truly exciting to see these health care workers, our heroes on the front lines of the pandemic, who have put themselves at risk every day to save lives, begin to receive their vaccines," Pritzker said.
Despite the optimism of the vaccine rollout, Pritzker said health experts believe the upcoming weeks and months could be the deadliest of the pandemic.
"These next few weeks and really these next few months are going to be crucial in our fight to keep people healthy," Pritzker said. "Until the vaccine is available to everyone and until we eradicate this virus once and for all, we must continue working to protect one another."
---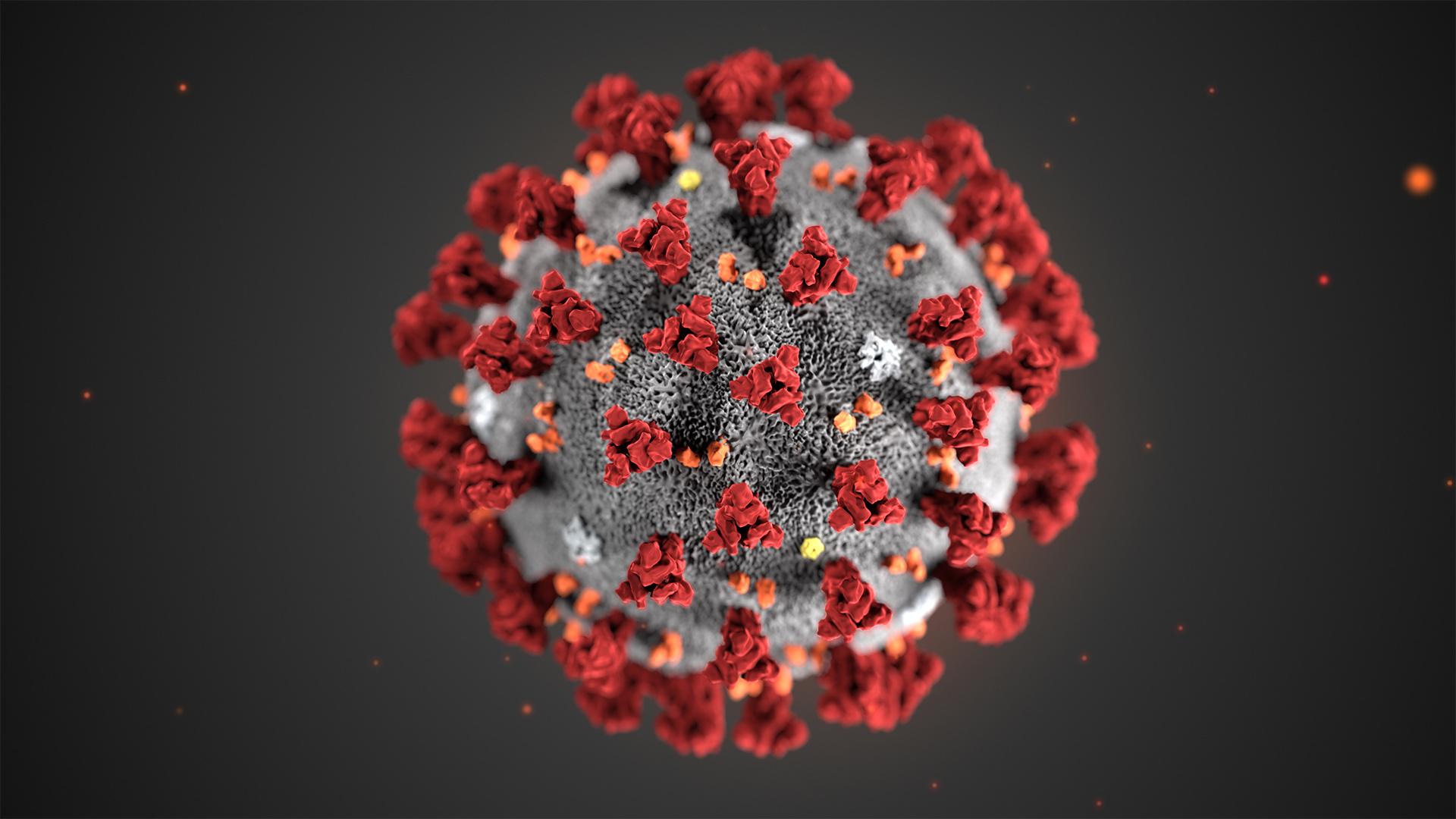 Full coverage of the COVID-19 pandemic from WTTW News.
---
The Illinois Department of Public Health on Thursday reported 8,828 new confirmed and probable COVID-19 cases, along with 181 deaths. Since the start of the pandemic in late January in Illinois, there have been 879,428 cases and 14,835 deaths.
The preliminary seven-day statewide positivity for cases 8.4%, according to IDPH data. Test positivity across the state — the number of positive tests as a percentage of total tests — is 10%, IDPH data shows.
That rate remains higher in both Chicago (12.1%) and suburban Cook County (12.2%), according to IDPH regional data, but positivity in those areas and elsewhere in the state has been trending downward over the past week.
It's still unclear if Illinois successfully avoided a post-Thanksgiving COVID-19 spike, but even as those metrics are moving in the right direction, IDPH Director Dr. Ngozi Ezike said it's no time to throw caution to the wind.
Ezike said she's "guarded" in saying Illinois is moving in the right direction, but there's no indication that large holiday gatherings are now safe to hold.
"Send holiday cards, drop off gifts, do caroling outside, call, video chat, text," she said, "but stick with the people that you live with."
The greatest risk, Pritzker said, comes from people gathered together indoors with limited air flow who are talking or singing without masks on. And just because someone has tested negative for COVID-19, there's no guarantee they haven't since contracted the disease elsewhere.
Ezike also issued a warning to those young people "who sometimes feel invincible," saying they too need to take precautions seriously, including wearing masks and social distancing.
"For nearly two months, we have seen that the highest number of cases have been in the age group 20 to 29," she said. "And while these younger people are much less likely to suffer severe illness, we still see that those younger individuals can expose our older family, our older friends who could suffer much more severe illness if they were to gather for the holidays."
Contact Matt Masterson: @ByMattMasterson | (773) 509-5431 | [email protected]
---