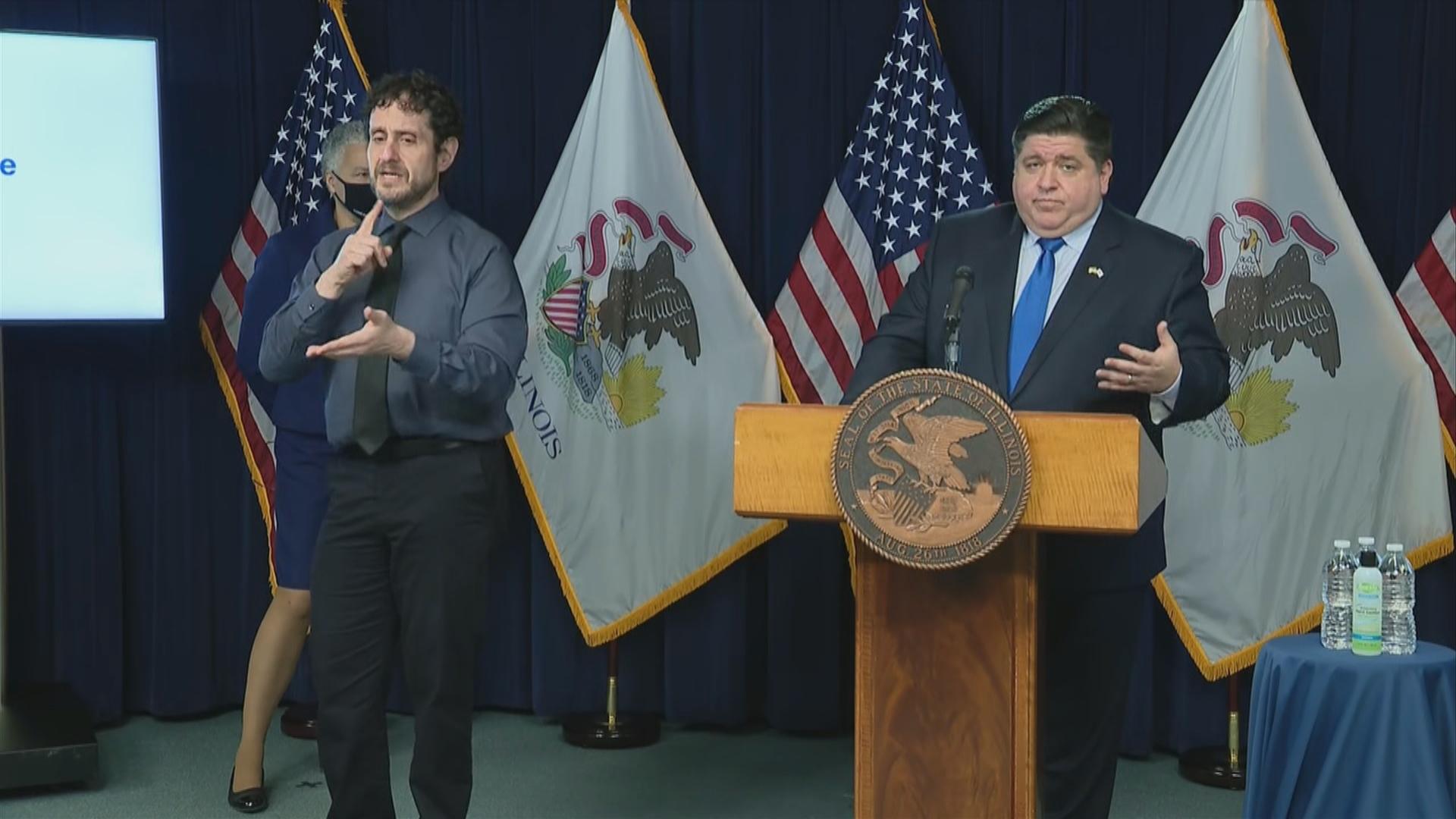 Gov. J.B. Pritzker talks Wednesday, Dec. 16, 2020 during his daily coronavirus press briefing. (WTTW News)
The coronavirus pandemic has made internet access more essential than ever as people work and learn from home. But not everyone has a device to connect to the web — or internet access itself.
State officials are hoping to change that by building on plans to expand internet access across Illinois and launching an initiative that would provide low-income households with devices.
"One of the largest gaps – made even more significant in this pandemic – is the digital divide," Gov. J.B. Pritzker said during his daily coronavirus briefing Wednesday afternoon.
"Long before we had ever heard of COVID-19, I set the ambitious goal of bringing broadband, digital infrastructure to every corner of Illinois by 2024 through a program called Connect Illinois," Pritzker said.
---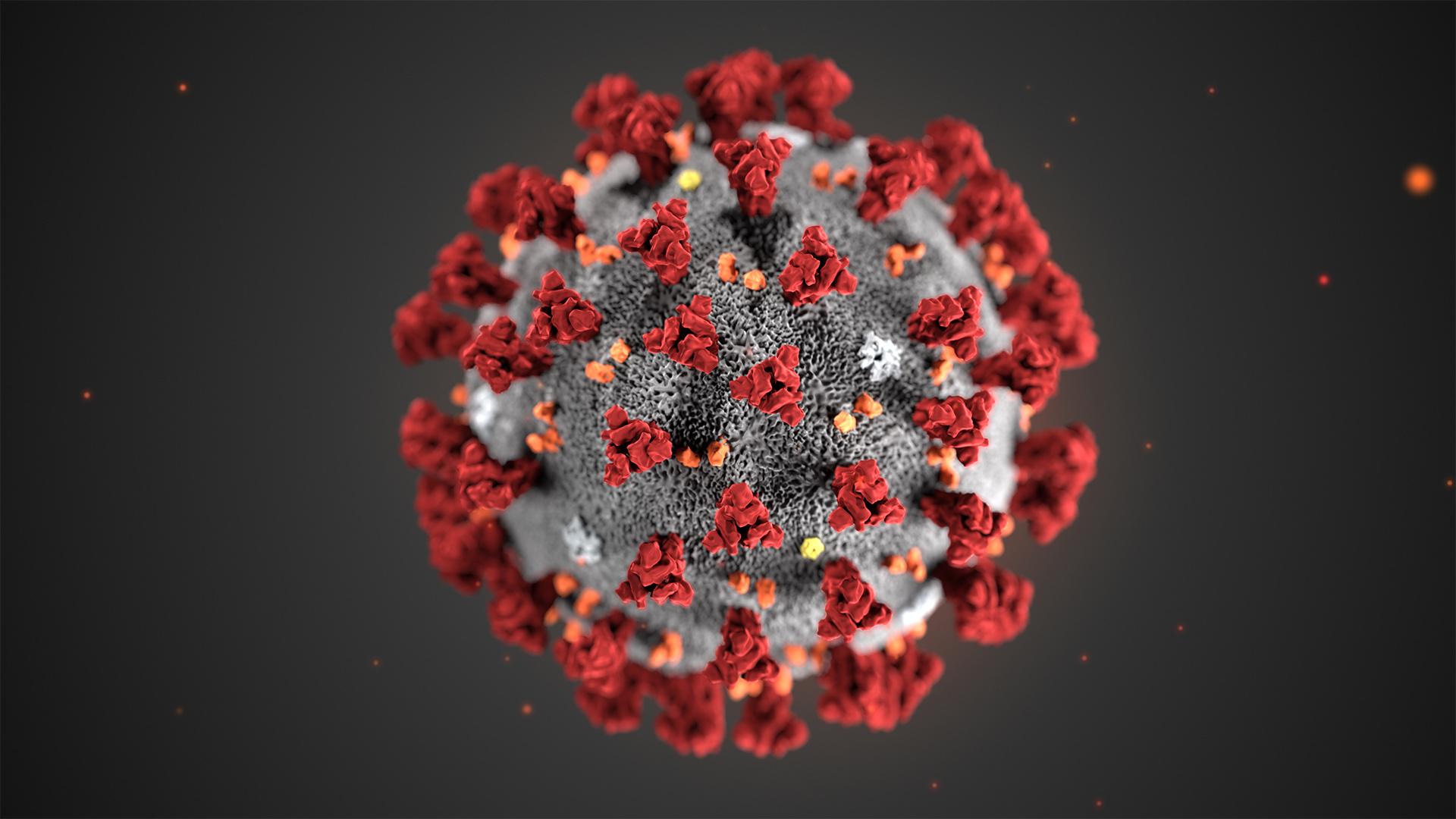 Full coverage of the COVID-19 pandemic from WTTW News.
---
While the state is well on its way to making broadband accessible to every Illinoisan, "the ability to plug into broadband means nothing when you don't have a device to start with," Pritzker said.
Of the state's 4.9 million households, an estimated 1.1 million don't have access to a computer, according to the governor.
The Connect Illinois Computer Equity Network, a collaboration between the Department of Commerce and Economic Opportunity and the nonprofit PCs for People, will provide refurbished computers to people in need, Pritzker said.
"Today we are kicking this off by providing the first 20,000 devices to families in need all across the state," he said. "As we grow the program, it's businesses and philanthropists that will make this program successful."
As companies upgrade their technology, Pritzker called on them to donate their old devices to the initiative. "Everyone is invited to donate their outdated computers, too," he added.
PCs for People will provide secure data wiping of all donated items.
To be eligible, residents must be below 200% of the poverty level or enrolled in income-based government assistance programs, such as free and reduced lunch, Medicaid and SNAP, according to the governor's office.
The state and its partners launched a pilot program in September in the Metro East region of the state, where it set up a warehouse to receive, refurbish and redistribute devices to low-income households. Another warehouse will be launched in January in Cook County, thanks to $250,000 in seed funding from the Jewish United Fund. The Cook County site will serve as "clearing house" for devices bound for residents in northern and central Illinois.
"In many households, having one shared computer device is not enough to meet the demands of working parents and multiple children who are learning virtually," Cook County Board President Toni Preckwinkle said. "This initiative will help narrow the digital divide in our communities while providing new work opportunities. … I look forward to the work ahead and to make digital equity a reality in Cook County and across the state of Illinois."
Health officials on Wednesday reported another 7,132 confirmed and probable cases of COVID-19 and 146 additional deaths.
Since the pandemic began in late January, there have been 870,600 cases and 14,655 deaths reported in Illinois.
Contact Kristen Thometz: @kristenthometz | (773) 509-5452 |  [email protected]
---