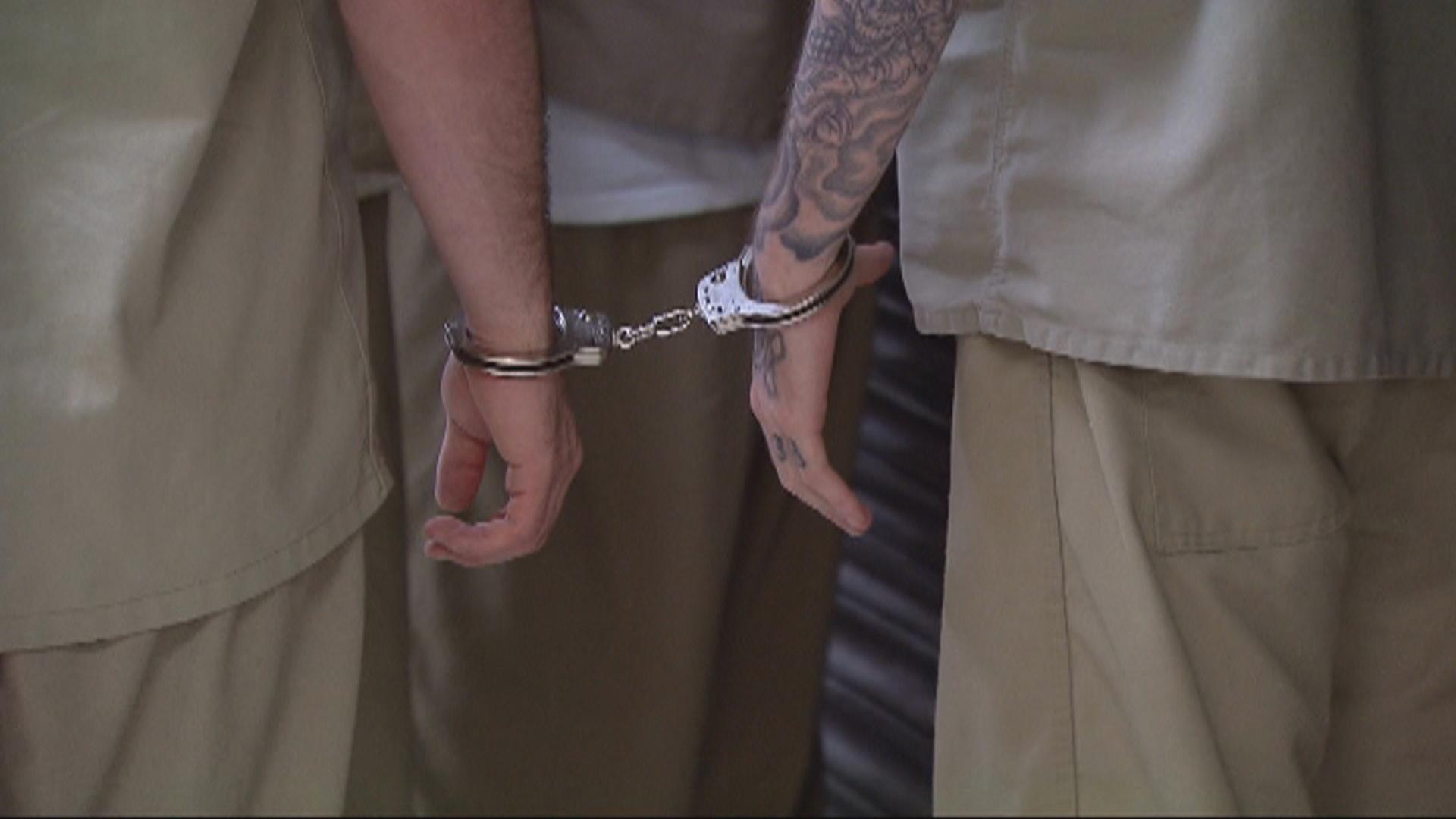 (WTTW News)
An effort to require Chicago police officers to allow those arrested access to a phone within an hour of being detained remains stymied, nearly 19 months after Ald. Leslie Hairston (5th Ward) called on police brass to follow state law.
The City Council's Public Safety Committee took no action Monday on Hairston's measure, holding a subject-matter hearing for the second time in four months. 
Hairston's measure, first introduced in May 2019, is designed to ensure that the police follow state law, which requires arrestees to be allowed to make a "reasonable" number of phone calls to family and an attorney of their choice within a "reasonable" amount of time.
The state has defined "reasonable" as within an hour of being brought to a police station.
Chief Assistant Corporation Counsel Jeff Levine warned aldermen to weigh their remarks carefully during Monday's hearing because the city faces a lawsuit filed by Cook County Public Defender Amy Campanelli and several groups, including Black Lives Matter Chicago, in a suit against the city over the issue.
Hairston said the Chicago Police Department and Law Department have blocked her measure from advancing.
"I will continue to resist the law department and the police department's efforts to try to make it convenient for them," Hairston said.
Mayor Lori Lightfoot does not support Hairston's measure and may introduce a measure of her own, officials said. The city is in compliance with the consent decree governing the Chicago Police Department, which requires the city to provide detainees with information about their right to a free attorney and telephone numbers for the Cook County Public Defender, and other organizations appointed by court officials to represent arrestees, according to a statement from the mayor's office.
"The city and its police department continue to ensure arrestees have and always will have access to a phone as soon as reasonably possible after being taken into custody, and to allege otherwise would be completely false and removed from the facts," according to the mayor's office statement.
Hairston said her measure would require officers to document circumstances that prevent them from allowing a detainee to make a phone call within an hour to allow oversight agencies to ensure compliance with the state law.
Chicago Police Department Deputy Chief Randy Darlin in the Office of Operations said arrestees are allowed to make phone calls after being booked and processed. Sometimes that can take more than an hour, he said, especially if medical attention is required or a large number of detainees need to be processed at the same time.
Craig Futterman, a professor of law at the University of Chicago, said the lack of access to a lawyer can lead to false confessions and wrongful convictions — issues that have plagued the Chicago Police Department for decades.
Data collected by the Cook County Public Defender's office between April 16 and June 5 showed that 23% of those arrested in Chicago were not offered the opportunity to make a phone call after they were taken into custody by Chicago police at any point.
Another 22% of arrestees surveyed by Campanelli's office found they had to wait five or more hours to use the phone.
Contact Heather Cherone: @HeatherCherone | (773) 569-1863 | [email protected]
---