The airline industry has been devastated by the coronavirus pandemic.
Major U.S. carriers are losing millions of dollars each day and the International Air Transport Association estimates that industry losses globally will total roughly $118 billion by the end of 2020 — with further multibillion-dollar losses in 2021.
But with a vaccine seemingly on the brink of being cleared for emergency distribution, airlines are hopeful that 2021 could see the beginnings of a recovery for air travel.
"The situation right now is tricky," said Tracy Rucinski, U.S. aviation correspondent for Thomson Reuters. "On the one hand, we can see the light at the end of the tunnel, vaccines are coming. However, we are also in a moment in which COVID cases are spiking and some of the slight uptick in demand that airlines had seen around some of the holiday weekends, over Thanksgiving, that has really flattened out. So, they have all warned that bookings have slowed and they are seeing more cancellations. And they continue to burn, the large airlines, anywhere between $12 million and $30 million every single day."
But Rucinski said that while airlines are losing millions, they have also been able to borrow enough to keep them in business well into 2022.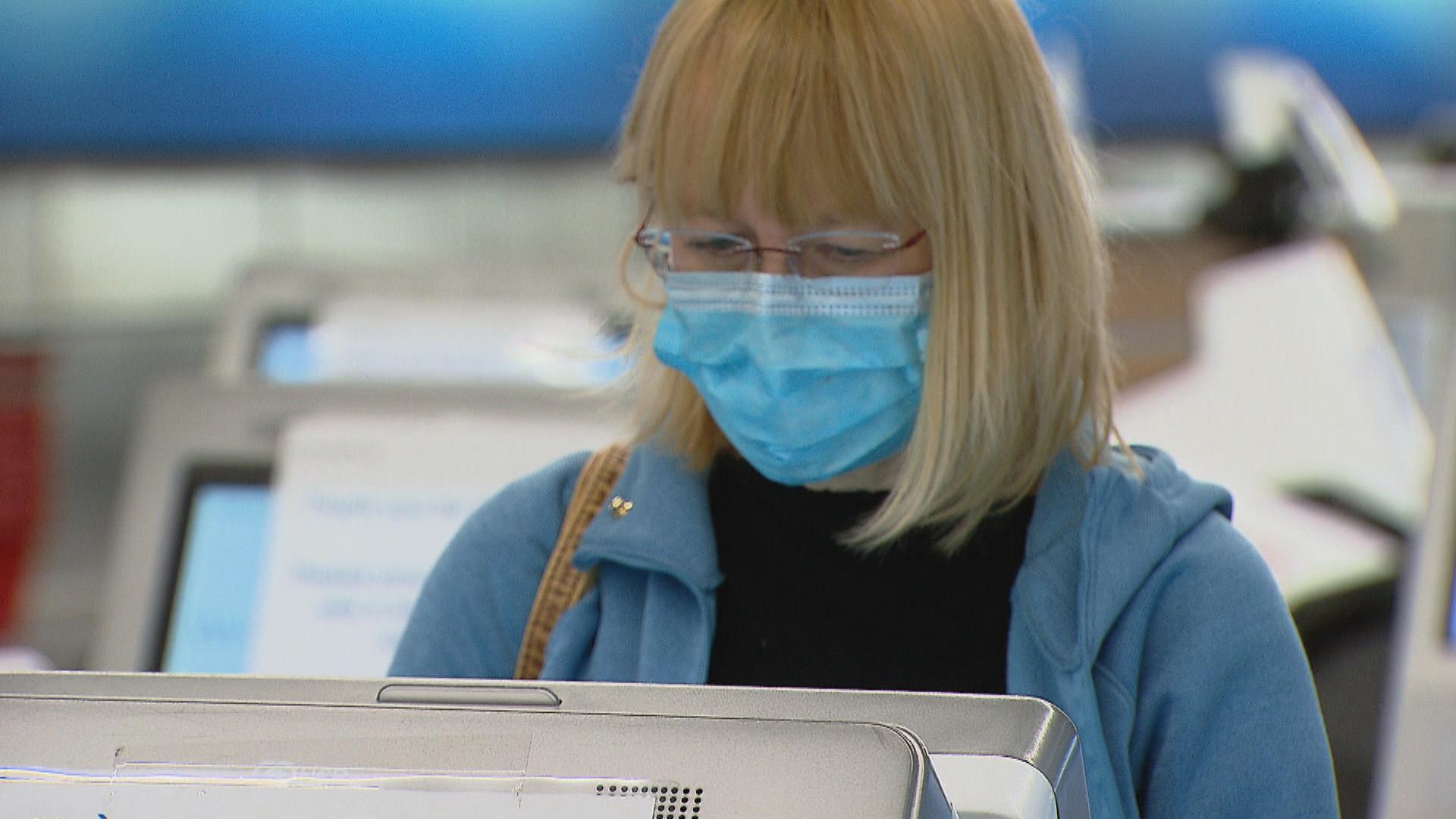 (WTTW News)
"So, I don't think we are going to be seeing large U.S. airlines go out of business, although there have been airline bankruptcies in other parts of the world," Rucinski said.
However, absent more relief from the federal government, airline workers who have been furloughed could see permanent layoffs. Airlines for America, a trade body representing U.S. airlines, estimates that 90,000 aviation jobs will have been lost by the end of the year.
"There have already been tens of thousands of furloughs. American and United have been the airlines that have furloughed the most and that happened when the first federal payroll support program expired at the end of September," Rucinski said. "Airlines have been lobbying for an extension of that and it looks like there is bipartisan support for a package that would give them another four months of payroll support. If that ends up coming through — and it all depends on what happens in Washington — this would enable them to recall the employees who have been furloughed and it would cover their salaries until the end of March."
Airlines are now making the case to the federal government that they need more support in order to fulfill their critical role in the distribution of coronavirus vaccines. And Rucinski notes that airlines have done a lot of planning to be ready to distribute vaccines as soon as they become available.
"They've been doing trial runs. They have been preparing cold storage facilities. So, they are ready for it, but that does not mean it won't be a huge logistical challenge," Rucinski said.
Looking ahead, it's possible that the pandemic will permanently change the economics of the airline industry, especially if now Zoom-savvy companies decide they no longer need to spend as much money on business travel.
"The truth is nobody knows," Rucinski said. "To a certain extent Zoom will diminish demands for business travel. But there is hope that it will bounce back." 
Joseph Schwieterman, a transportation expert at DePaul University, says most industry analysts expect a full recovery for the airline industry to take several years.
"The latest numbers I saw — projecting out to 2023, so a long way — the projections for the U.S. market was that it would be up to 90-95% (of pre-pandemic levels)" Schwieterman said. "There is a sense that the next two years will be recovery years. I think a few months ago there was a sense that by the spring we could see normalcy. But I think the slowness of the recovery we've seen in November and December has made people much more pessimistic." 
Schwieterman says that if business air travel is reduced for the foreseeable future, and possibly permanently, then the economics for the airlines get a lot tougher. 
"Without high-paying business travelers to make the economics work you have to downsize the airline somewhat and raise prices for pleasure travelers," Schwieterman said. "But fuel prices are really low and aircraft are getting more fuel efficient all the time so I don't think we are going to get a big upward shock in airfares." 
And one bit of good news for Chicago, says Schwieterman, is that when airlines do downsize, they tend to focus resources on maintaining their hubs.
"O'Hare's two mega-hubs — United Airlines and American Airlines — appear to be rock solid. And for Southwest Airlines, Midway is its second-largest hub," Schwieterman said. "But this will dampen the economics of modernizing airports and the profitability of the airports … And it raises some real questions as to whether we will have to slow down the O'Hare modernization plan. I've been told that the investors are a little skittish right now about a 'build it and they will come' kind of mindset.
"So, that's kind of bad news in terms of how quickly Chicago will be able to modernize its airports. But there's not much risk of one of the big hubs being shut down and relocated," he said.
---