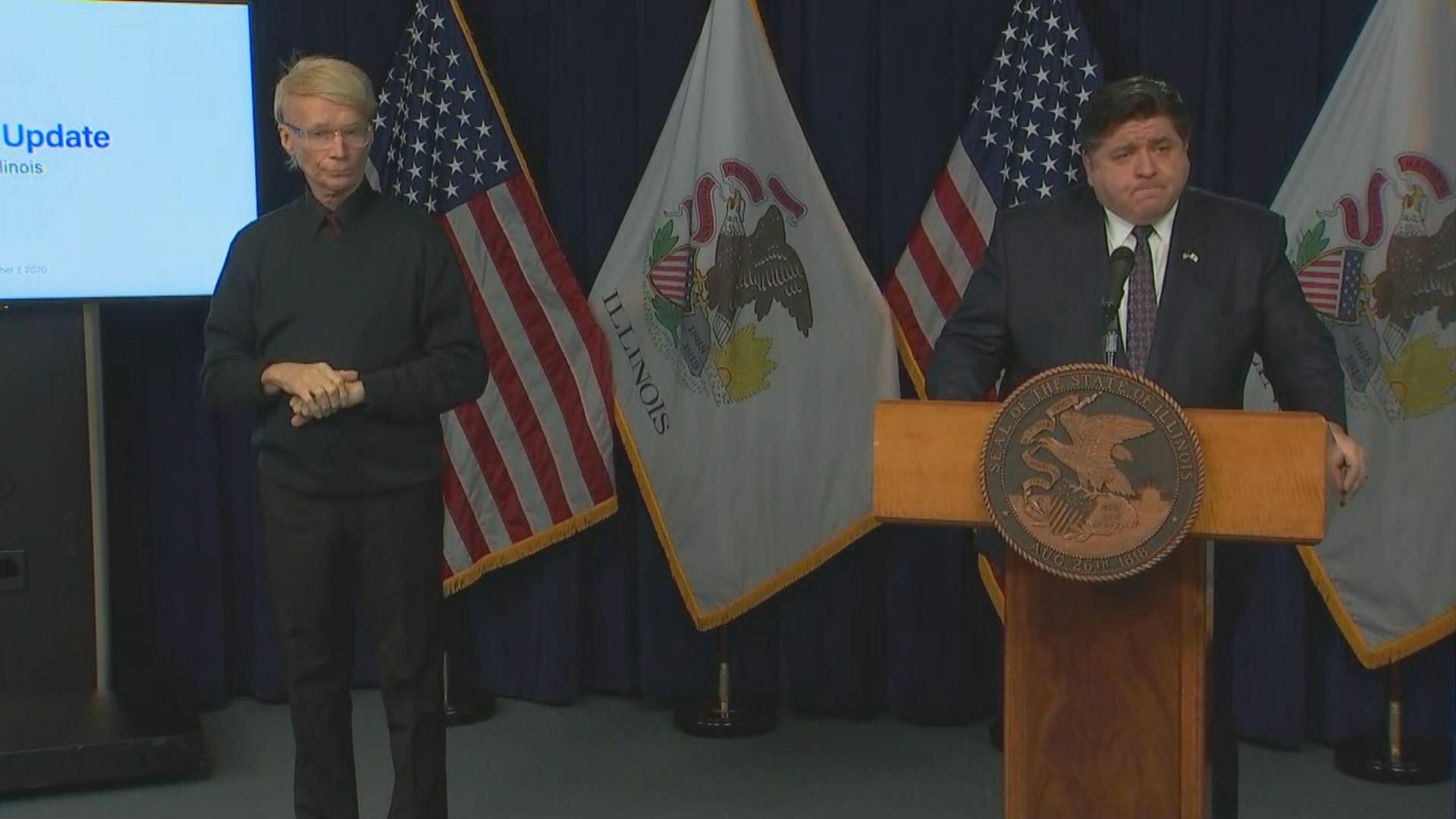 Gov. J.B. Pritzker speaks during his daily COVID-19 briefing on Dec. 7, 2020. (WTTW News)
COVID-19 positivity rates across Illinois have largely remained flat in the days since Thanksgiving, but Gov. J.B. Pritzker and state health officials warn it's still too soon to say what impact holiday gatherings may have had on hospitalizations.
For weeks, Pritzker and Illinois Department of Public Health Director Dr. Ngozi Ezike stressed the importance of avoiding large indoor family gatherings on Thanksgiving to prevent the spread of COVID-19.
The governor on Monday said officials are still "still watching and waiting" to see if there will be a surge statewide in the number of coronavirus cases and hospitalizations stemming from holiday gatherings.
"We've always focused on one to two incubation periods as a way to measure how large the surge would be," Pritzker said. "We're kind of a week-and-a-half, two weeks into this … so there's time still to watch."
---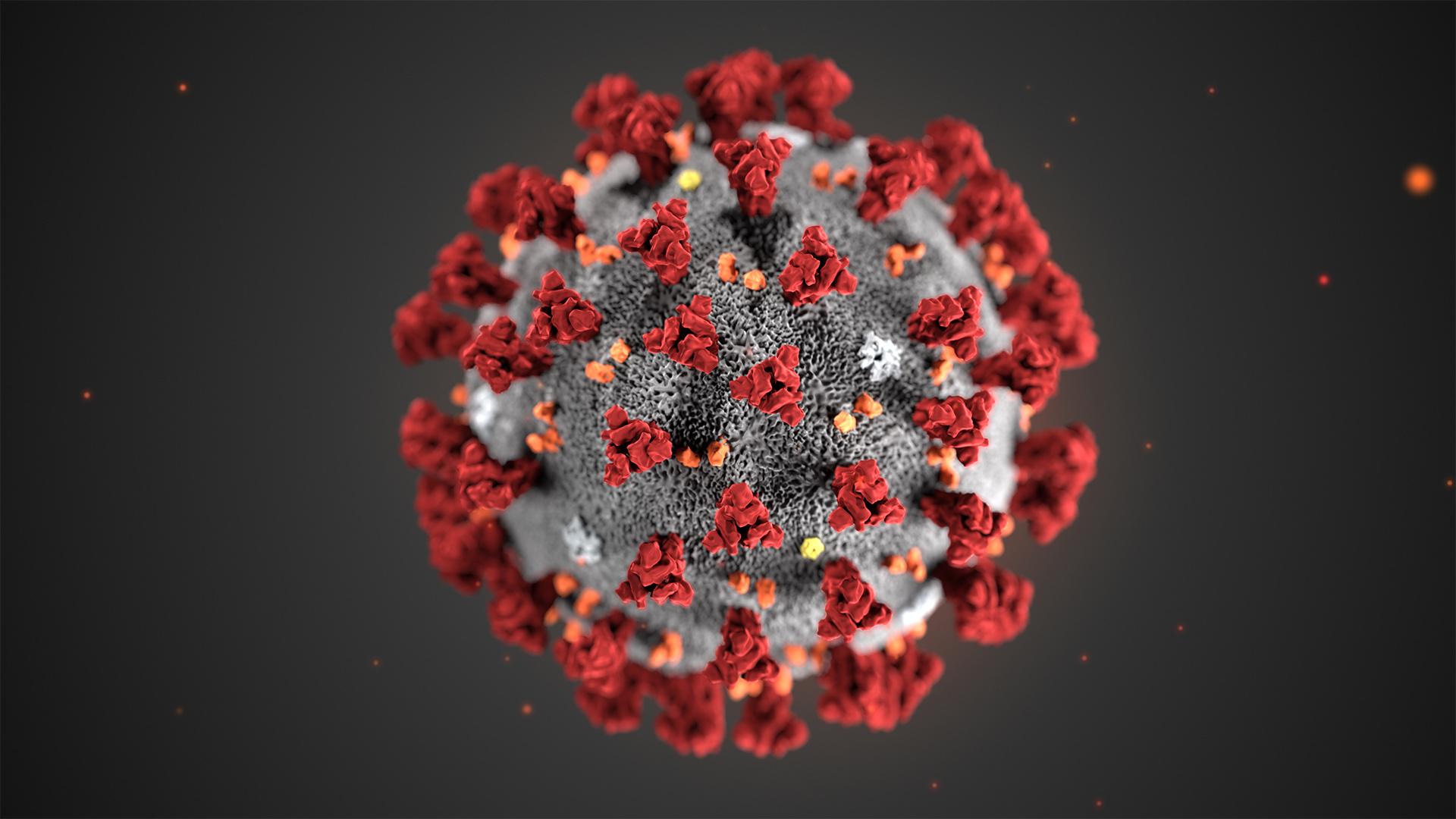 Full coverage of the COVID-19 pandemic from WTTW News.
---
State health officials on Monday announced 8,691 new confirmed and probable coronavirus cases along with 90 additional deaths. Over the course of the pandemic, the state has now recorded 796,264 cases and 13,343 deaths.
The preliminary statewide positivity rate for cases as a percentage of total tests is 10.3%, according to IDPH data. Test positivity across the state — the number of positive tests as a percentage of total tests — is 11.9%, the data shows.
That rate is slightly higher in both Chicago (12.5%) and suburban Cook County (12.8%), according to IDPH regional data.
Pritzker said those statewide figures — which he called "key indicators" of an impending COVID-19 spike — have remained generally flat over the past week. The good news is they haven't gone up, he said. But the bad news is that they also haven't gone down.
That flattening, Ezike said, is likely due to "other activities" such as the stricter statewide coronavirus mitigations enacted 18 days ago.
"It's really early," she said. "We might be seeing a few increased cases compared to the previous days, but we don't really like to follow a day or two, we like to see trends. Definitely at the end of this week and next week we will get a better handle."
Ezike said some Illinois hospitals have also started to see patients infected with both COVID-19 and the flu. She urged residents to get their flu shots in order to help prevent a "twindemic," though she expressed hope that with more residents wearing masks in public and avoiding large gatherings, there might be fewer flu cases this year than normal.
Hospitalizations have decreased slightly over the past week across Illinois, Pritzker said, but the total is still 14% higher than the spring peak. With the holiday season approaching, the governor said the next four weeks may be the "most crucial" of the pandemic.
"So mask up, keep your distance and plan smaller, more intimate holidays this year," he said. "Let's give each other the greatest gift of all this holiday season: Good health and a bright future."
Contact Matt Masterson: @ByMattMasterson | (773) 509-5431 | [email protected]
---