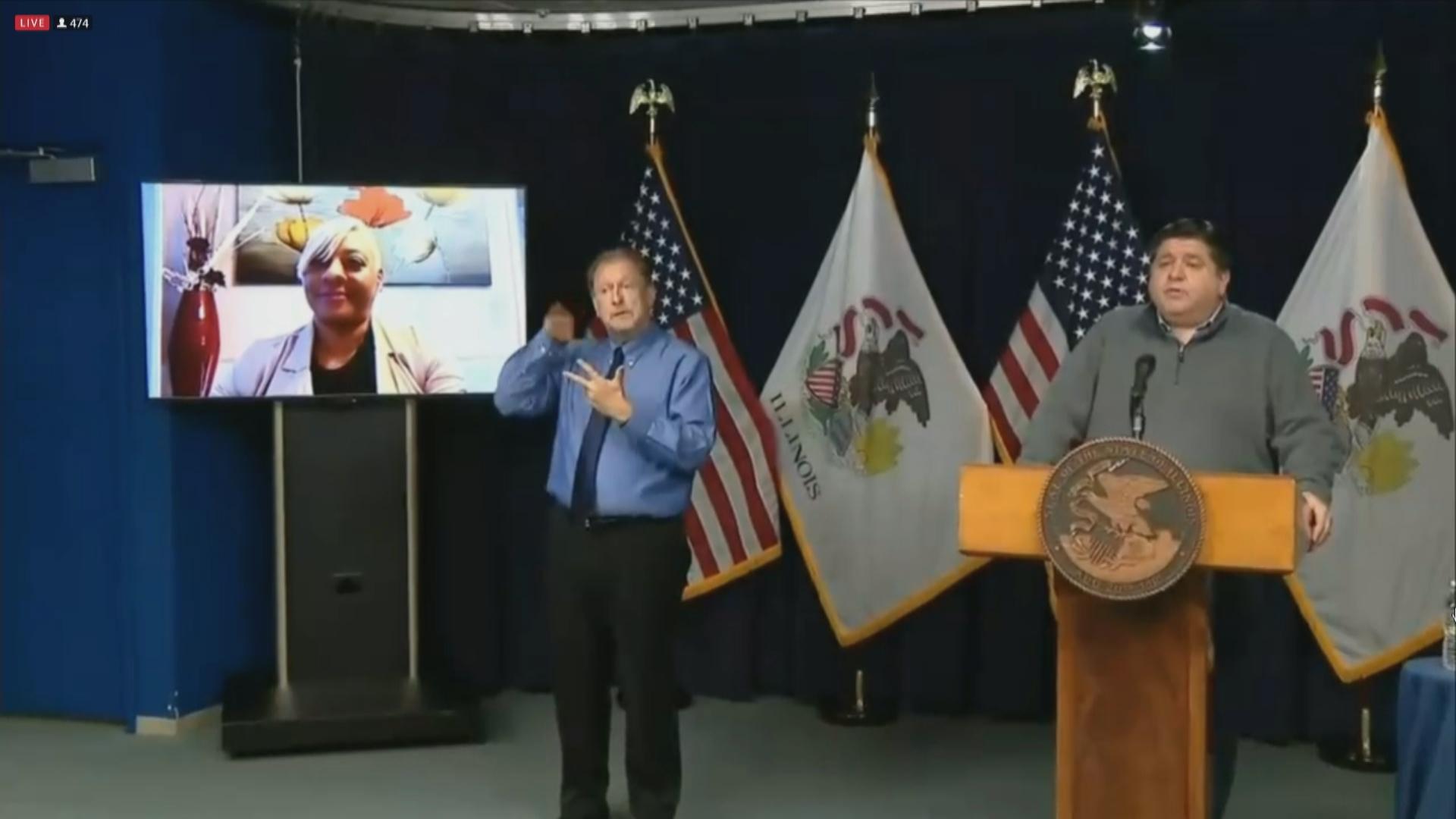 Gov. J.B. Pritzker introduces Steger resident Shanna Siegers during his COVID-19 briefing Tuesday, Dec. 1, 2020. (WTTW News)
Anticipating a surge in coronavirus cases as result of Thanksgiving travel and gatherings, Gov. J.B. Pritzker on Tuesday urged people to stay home as much as possible over the next few weeks.
"This is a time to be extra careful. With a surge of the virus expected, limit your mobility outside your home and stay home if you don't feel well," Pritzker said, adding people should only leave their homes for work, school or essential trips such as buying groceries.
---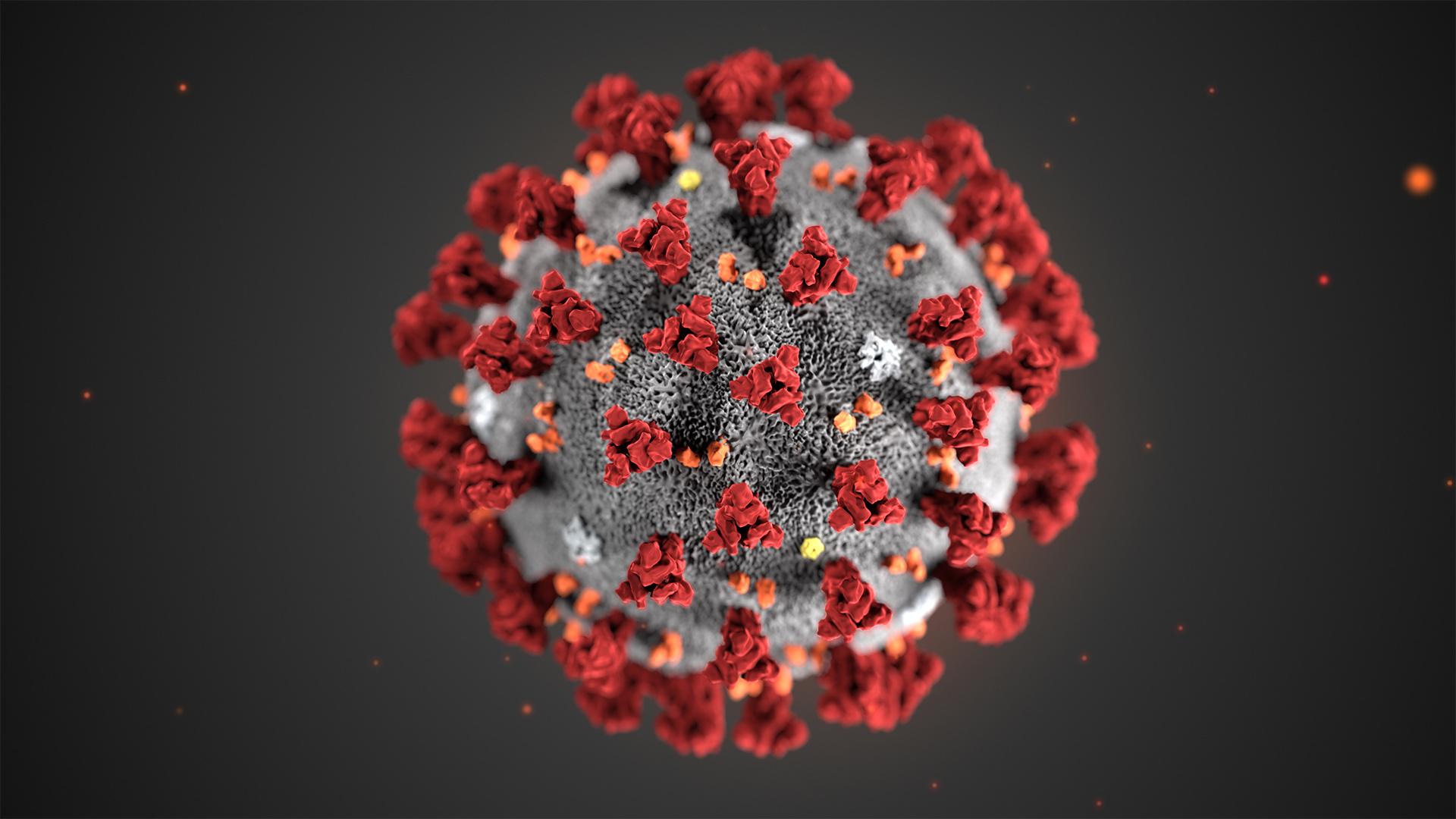 Full coverage of the COVID-19 pandemic from WTTW News.
---
"Assume you were exposed, and assume more of your coworkers and friends were exposed than ever before, and act like it with social distancing, wearing your mask whenever you're in public (and) whenever you're with other people," Pritzker said. "It's the safest thing you can do for the people that you love and for the health care workers who risk their lives to help you when you need them."
On Tuesday, state health officials reported 12,542 new and probable cases of the virus – more than double the number reported Monday.
Pritzker said the sharp increase is likely due to more infections and more testing (116,081 tests have been processed in the past 24 hours; 66,980 were processed from Sunday to Monday). The uptick is likely not the post-Thanksgiving surge officials are anticipating, though the governor said some of the new infections could be tied to holiday gatherings.
"What I am certain of is this virus is circulating widely in every county across Illinois. If you are exposed to the virus and become infected, you'll be infectious before you're even aware you have the disease," Pritzker said. "That means if you didn't social distance at Thanksgiving and you spent time with people who are not in your own family bubble, you may be feeling fine right now, but you could be nevertheless passing COVID-19 onto others without you knowing it."
READ: 'Tier 3' Restrictions to Remain for Weeks as Officials Monitor Post-Thanksgiving Surge
The governor urged anyone who traveled or gathered with members outside their households to monitor their symptoms and get tested right away even if they think it's just a cold or allergies. People who are not showing symptoms should get tested within five to seven days of a possible exposure, which for some may be as early as Wednesday.
State health officials also reported 125 additional virus-related deaths on Tuesday. Since the pandemic began in January, there have been 738,846 cases and 12,403 deaths statewide, according to IDPH data.
"COVID-19 has stolen so many lives that weren't ready to be taken. That's the curse of this disease. It's a curse that's made even more painful when it rains down on so many families at once," Pritzker said.
One of those families is that of Steger resident Shanna Siegers, whose husband, Otis, died in April from COVID-19. "Since that time, everything has been a challenge, focusing on new memories and how to live without our loved ones and this ongoing difficult time, especially as the holidays get closer," said Siegers, who was diagnosed with the virus in March at the same time as her husband. "I don't want any other family to experience losing – the pain that my family experienced."
Siegers urged people to adhere to public health guidance and to stay at home as much as possible.
The preliminary seven-day statewide positivity for cases is 10.4% – the same rate as it was a week ago, according to state health officials.
Test positivity across the state – the number of positive tests as a percentage of total tests – is 12.2%. That rate is slightly lower in Chicago (11.5%) and slightly higher in suburban Cook County (12.4%), according to a IDPH regional data. 
As of Monday night, 5,835 people were hospitalized in Illinois with COVID-19, and of those, 1,195 patients were in intensive care units and 721 were on ventilators, according to state health officials.
Contact Kristen Thometz: @kristenthometz | (773) 509-5452 |  [email protected]
---