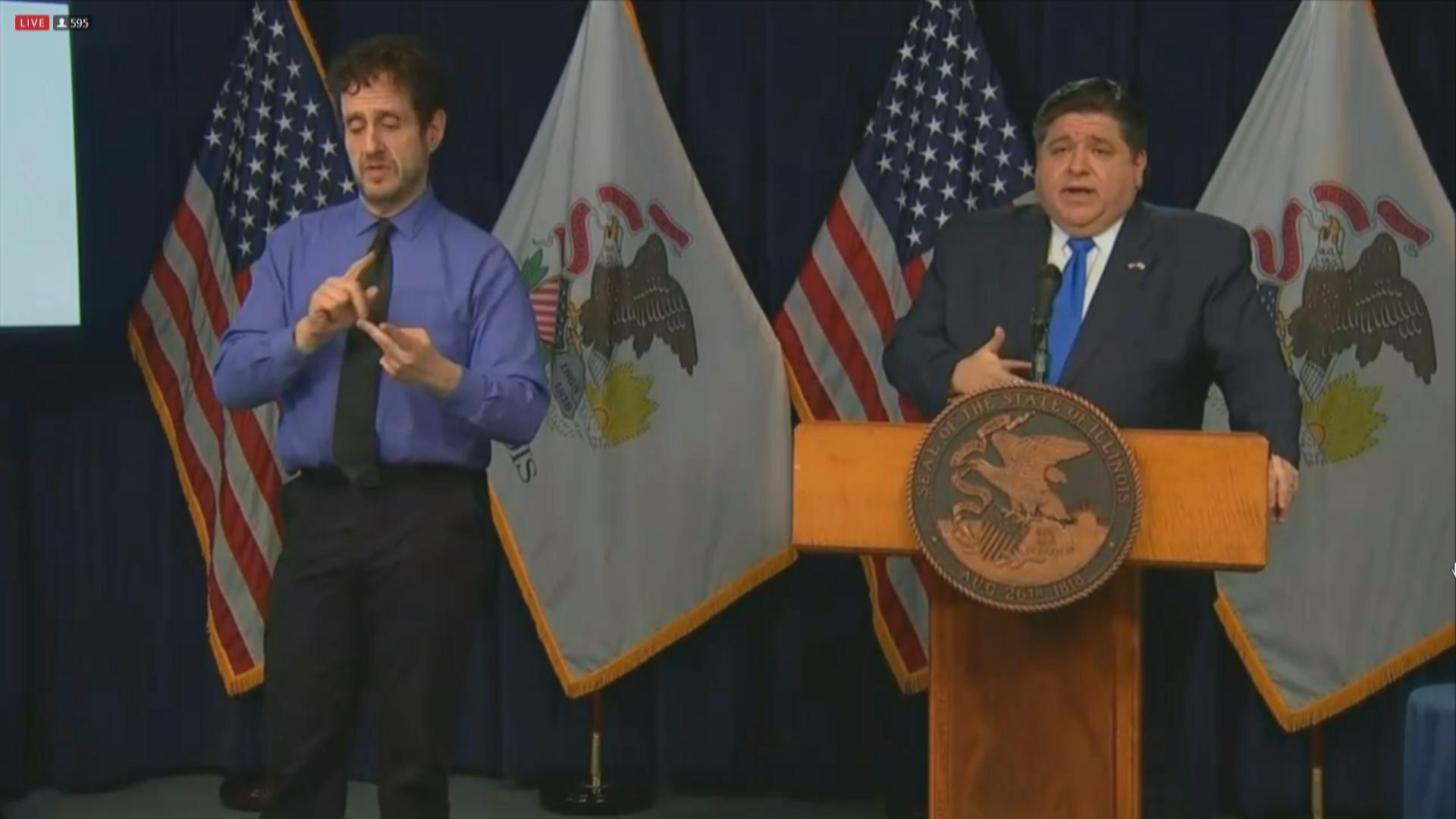 Gov. J.B. Pritzker speaks Monday, Nov. 30, 2020 about the spread of COVID-19 in Illinois. (WTTW News)
Illinois health officials reported 6,190 new and probable cases of COVID-19 across the state on Monday, marking the fourth consecutive day that fewer than 8,000 new cases of the virus have been reported.
"The dip in Illinois' cases over the last few days comes as we're seeing near record-high numbers of hospitalizations. Meaning our ability to handle any new surge in COVID patients is still limited," Gov. J.B. Pritzker said Monday afternoon.
---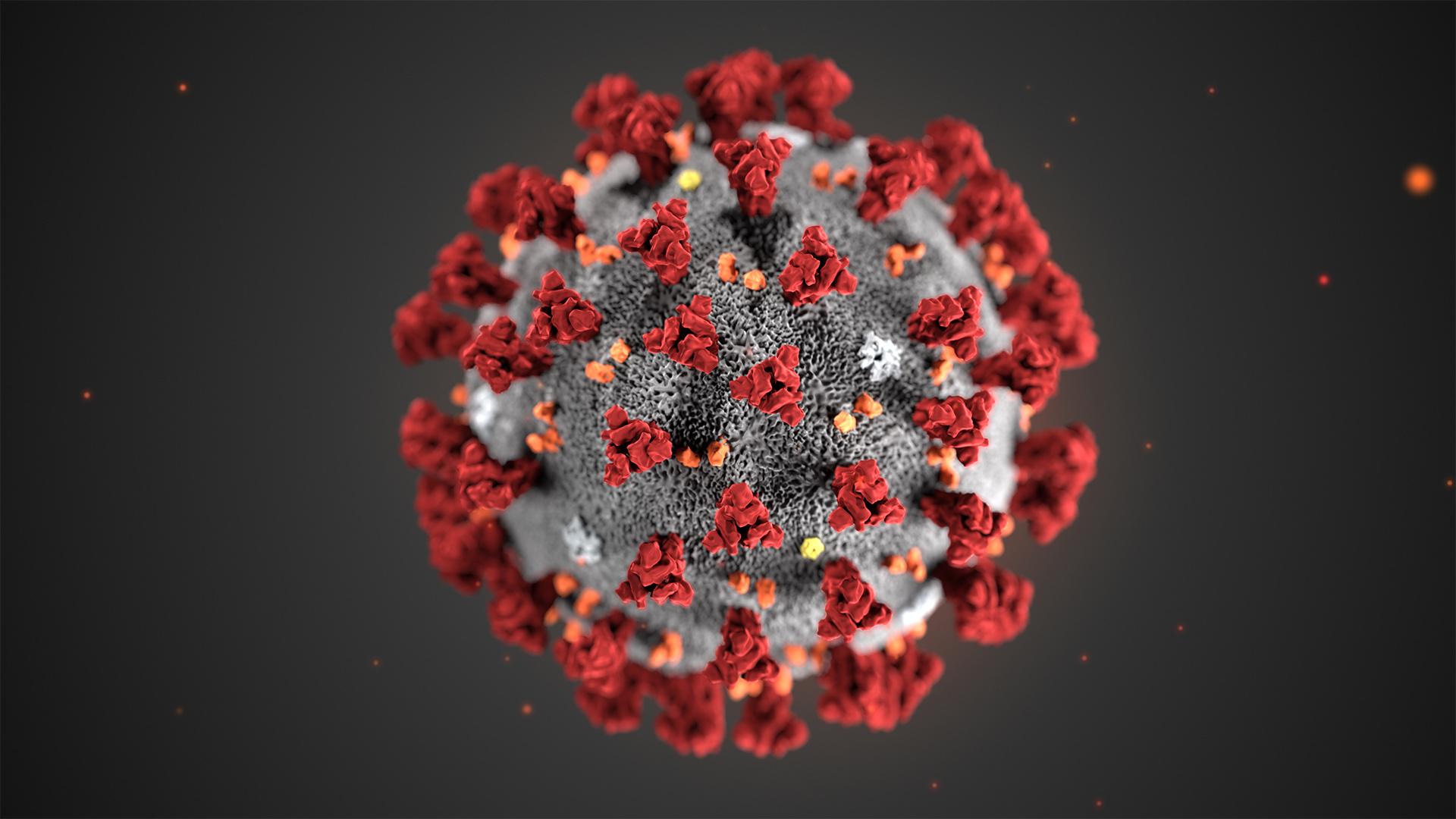 Full coverage of the COVID-19 pandemic from WTTW News.
---
"If we are not especially careful right now, the surge would overwhelm our health care system. That is why with the advice of (the Illinois Department of Public Health) and other infectious disease experts, no region will be downgraded from our current tier 3 mitigations for the next few weeks even if they might be on track to meet those metrics."
Illinois began operating under tightened mitigations on Nov. 20 to curb the spread of the virus. The rules limit indoor gatherings to household members and require big-box stores to operate at 25% capacity and grocery stores at a maximum capacity of 50%, among other things.
"We're still very much in a precarious place, and we have got to take the time to evaluate any Thanksgiving effect before we make any premature adjustments," said Pritzker, who last week urged people to celebrate the holiday virtually. "I spoke with Dr. (Anthony) Fauci this morning to get his input about Illinois' situation, and he said the massive number of indoor gatherings by people visiting family and friends across the nation will very likely lead to a post-Thanksgiving surge. And he believes this is not the time to pull back on mitigations."
Pritzker said he couldn't pinpoint a date when the tier 3 restrictions will be lifted or if they will continue through the December holidays and into the new year.
"The hope now is we can fend off the surge in the next few weeks so we can get to a healthier holiday time later in December," he said."The virus tends to surprise everybody."
IDPH Director Dr. Ngozi Ezike urged anyone who held Thanksgiving gatherings with people outside of their households to get tested for COVID-19 later this week. "It is recommended to wait about six or seven days after exposure to be tested, but if you have symptoms, please get tested right away," she said.
Officials on Monday also reported 85 additional deaths, among them 71 residents of Cook County, including a woman in her 30s and two people in their 50s.
More than 308,000 cases of the virus have been reported in November alone, according to an analysis of IDPH data. Since January, the pandemic has infected 726,304 people statewide and been linked to the deaths of 12,278 people, according to IDPH data.
According to IDPH, 66,980 tests were processed since Sunday, with nearly 10.5 million completed to date.
As of Sunday night, 5,849 people were hospitalized with COVID-19. Of those, 1,217 patients were in intensive care units and 715 were on ventilators, according to state health officials.
"Although the last few days have offered a hint of potential progress in some of our statewide metrics, the number of patients fighting COVID-19 in our hospital system statewide still eclipses our spring peak by 23%," Pritzker said. "We had hoped to see more progress in lowering hospitalizations by now."
Officials said people should wear masks, social distance, wash their hands, avoid crowds and abide by the tier 3 mitigations. "Our collective prayer is everyone stays healthy and the numbers continue a downward trajectory," Pritzker said. 
The preliminary seven-day statewide positivity for cases is 10.2%. A week ago that rate was 10.9%, according to state health officials.
Test positivity across the state – the number of positive tests as a percentage of total tests – is 12.2%. That rate is slightly lower in Chicago (11.7%) and slightly higher in suburban Cook County (12.6%), according to a IDPH regional data.  
Contact Kristen Thometz: @kristenthometz | (773) 509-5452 |  [email protected]com
---