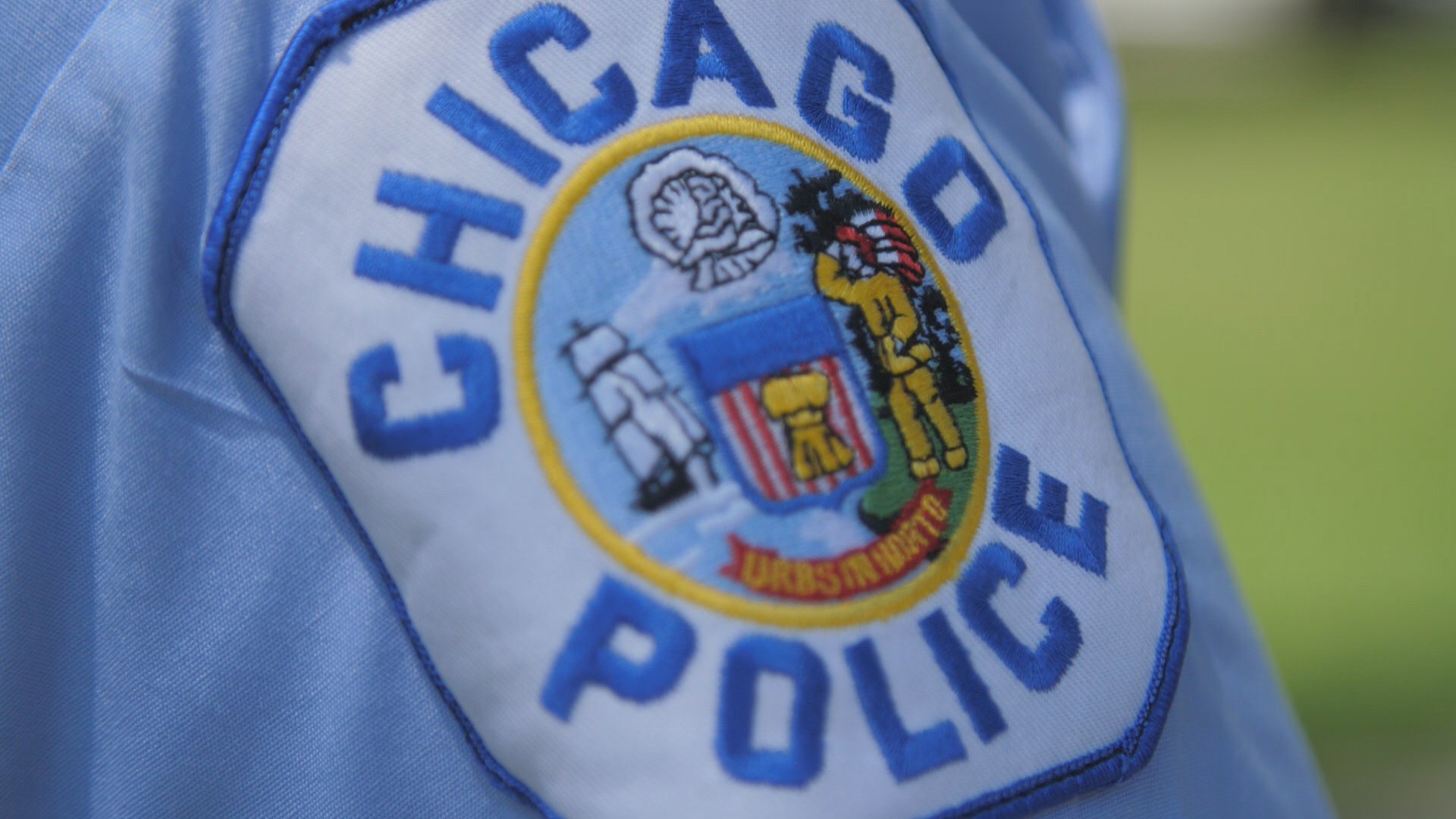 (WTTW News)
A 22-year-old man faces multiple attempted murder charges after he allegedly opened fire with an automatic weapon on three police officers, less than three weeks after he was given probation on a previous gun charge.
Kamari Pleasant was denied bail Tuesday, three days after he allegedly fired 19 shots at a trio of Chicago police officers and then attempted to evade pursuit by hiding under a pile of leaves on the Far South Side.
"I don't believe that there is anybody that (Pleasant) doesn't pose a real and present threat to out there," Assistant Cook County State's Attorney James Murphy said Tuesday.
Pleasant is charged with three counts each of discharging a firearm at police officers and attempted first-degree murder, as well as one count of unlawful use of a firearm by a felon.
According to Cook County prosecutors, the three officers responded to Fernwood Park at around 10:10 p.m. Saturday after they received a citizen alert about three armed men in the area who planned to carry out a shooting.
The officers arrived at the park and saw Pleasant, a 17-year-old juvenile and a third man exiting the park. As they did so, the officers activated the emergency lights on their squad car, and the men ran back into the park.
One officer got out of the car and pursued them into the park, but as he did so, each of the three men allegedly fired or attempted to fire multiple rounds in his direction with "bursts of what sounded like fully automatic firing," Murphy said.
That officer took cover as he said he felt bullets flying past him, Murphy said, but none of the officers on the scene were wounded and police apparently fired no shots at the suspects. The three officers then got back into their squad car and continued pursuing Pleasant and the others.
One of the men was arrested during a traffic stop, and Pleasant was found hiding under a vehicle in a pile of leaves at a nearby home following a grid search by other officers.
Police also recovered a .40 caliber Glock which had been converted into a fully automatic firearm and had a 22-round extended clip, according to Murphy. Nineteen shell casings found on the scene were matched through ballistics to that gun, he said. Six 9 mm shell casings were also found on the scene.
The 17-year-old is currently facing charges in juvenile court, and the third man has not yet been charged, according to prosecutors.
A defense attorney representing Pleasant said her client was not seen with the gun and there's no evidence tying him to the shooting. She also said he may have been hiding under the leaves because he heard shots fired in the park and sought to take cover.
According to Murphy, Pleasant had just pleaded guilty to a charge of aggravated unlawful use of a weapon, and had been sentenced on Nov. 2 by Judge Carol Howard to two years of probation.
Judge John Fitzgerald Lyke Jr., set Pleasant's next court date in this case on Dec. 14. But he also noted Pleasant is due back before Howard before that date.
"I'm quite certain Judge Howard will be very interested in seeing you on Dec. 1," Lyke said. "(You) can explain to her how you were on her probation and ended up looking at 20 to 80 years in prison if you're convicted. Good luck."
Contact Matt Masterson: @ByMattMasterson | [email protected] | (773) 509-5431
---