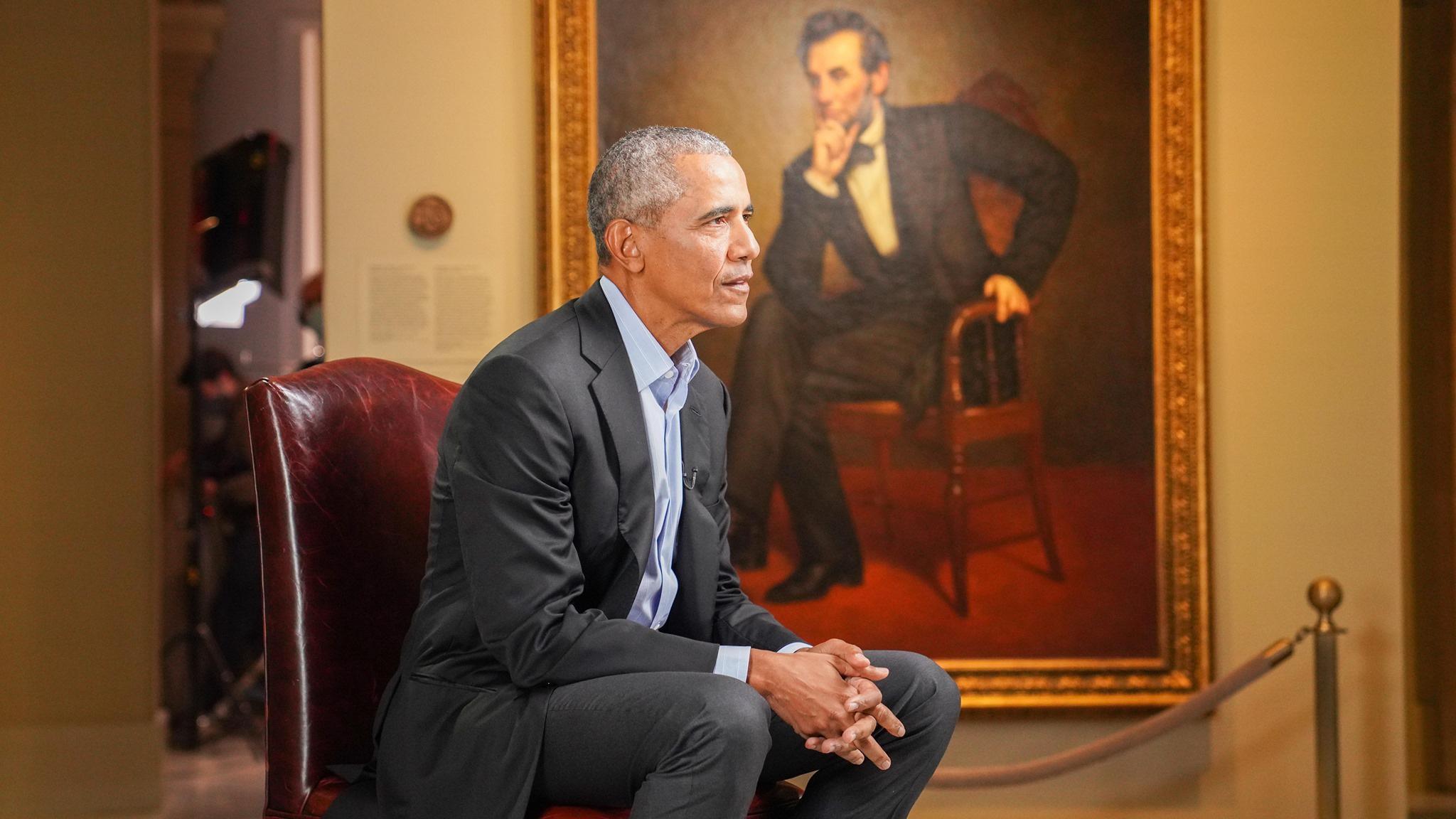 Former President Barack Obama sat for a recent interview with "60 Minutes." (60 Minutes / Facebook)
On the promotional trail for his new memoir "A Promised Land," former President Barack Obama sat down with "60 Minutes" for an interview that aired Sunday.
Though the recent election and the Trump presidency dominated the conversation with correspondent Scott Pelley, Obama also used the opportunity to share his plan for the Obama Presidential Center with a national audience, offering rare personal comments.
An expansive model of the center, which has been the subject of great debate locally, was brought forth for the interview segment, during which a handful of nuggets emerged.
"It's gonna be a place where we have the standard model Oval Office and Michelle's dresses, which will be very popular no doubt," said Obama. "But also a whole host of facilities that allow us to provide classroom training to young people who are interested in the public service. And to beautify a public park that can serve a whole bunch of young people who've been underserved in the past."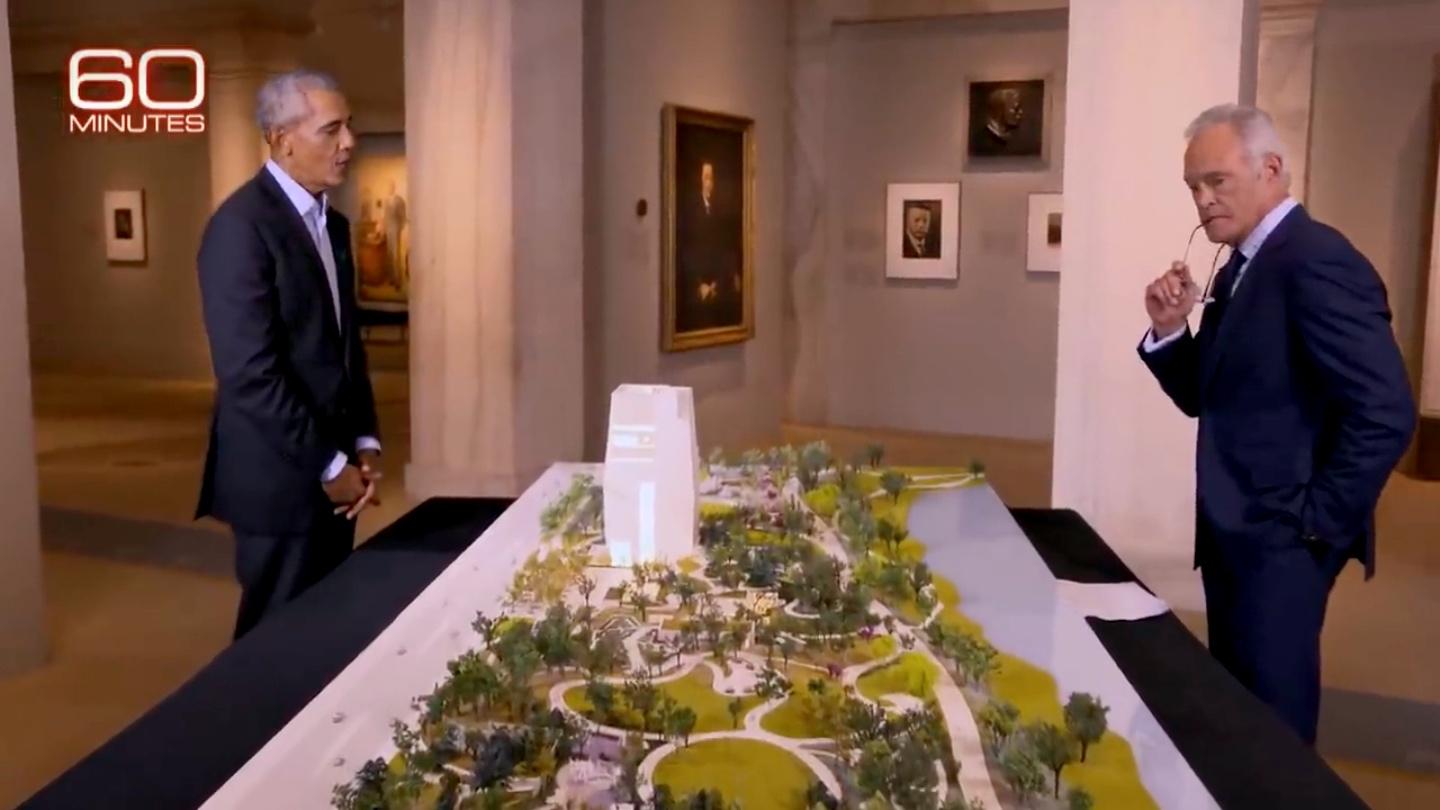 Former President Barack Obama and Scott Pelley, with a model of the Obama Presidential Center. (60 Minutes / YouTube)
It's those alterations to Jackson Park that have been the sticking point for opponents of the project, the question being whether they do indeed improve upon Frederick Law Olmsted's historic landscape design. 
Through private donations, the Obama Foundation has raised more than half of the estimated $500 million cost for the project, but that price tag doesn't include infrastructure improvements that will be paid for by taxpayers.
Due to a lengthy federal review process and pending litigation related to the Jackson Park location, the center has yet to break ground. Once underway, construction is expected to take four years.
Contact Patty Wetli: @pattywetli | (773) 509-5623 |  [email protected]
---